Breezy and cool today and Wednesday; Much colder for the holiday weekend
High temps will fall from the 40s to the 20s and 30s this week
Published: Nov. 21, 2023 at 7:47 AM CST
ROCHESTER, Minn. (KTTC) – A cold front is moving through the Upper Mississippi Valley today, producing thick clouds and spotty rain chances in the area. Expect mostly cloudy skies throughout the day with a chance for a few stray rain showers until early this afternoon. High temperatures will be in the upper 30s and low 40s with a gusty northwest breeze that will reach 25 miles per hour in the afternoon, keeping wind chill values in the upper 20s and low 30s.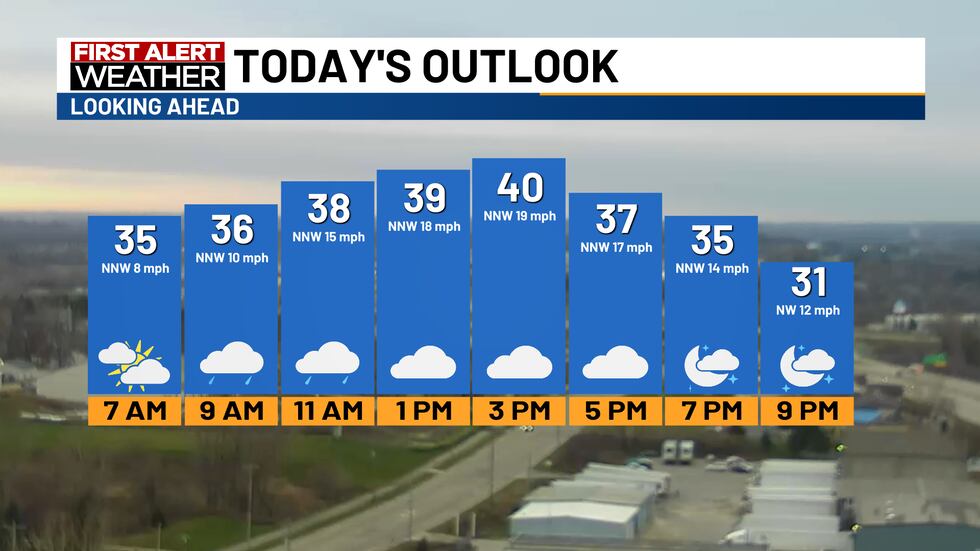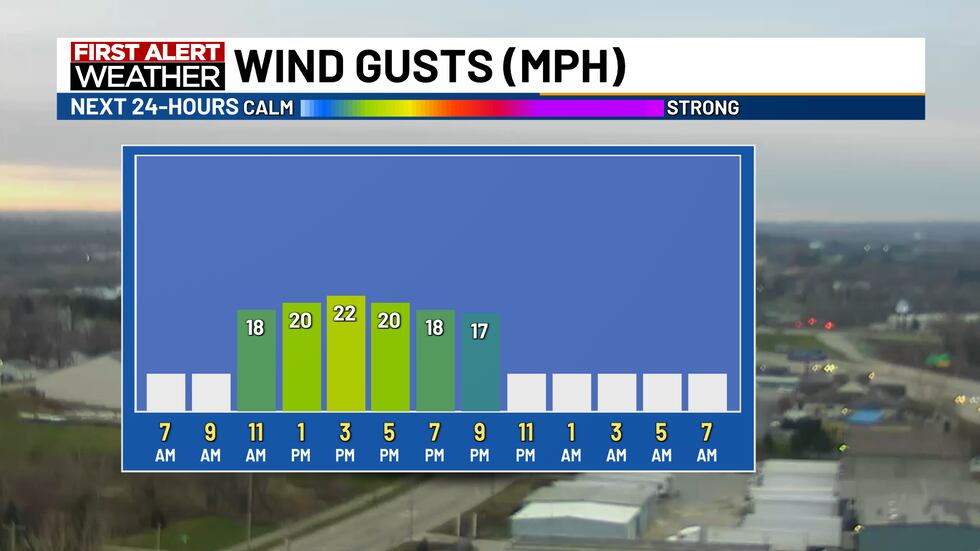 As cloud cover clears off this evening and winds diminish behind the cold front, temperatures will fall quickly from the 30s to the 20s overnight.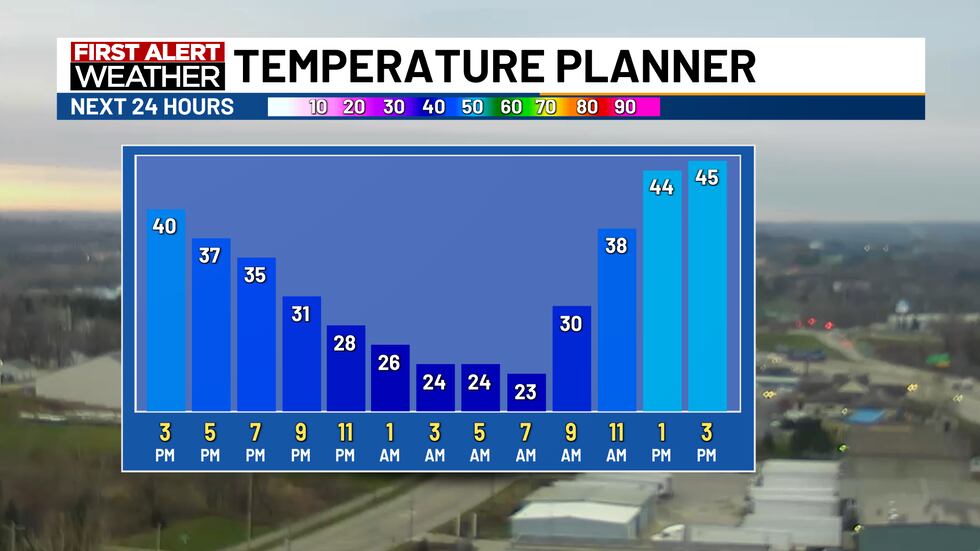 A batch of warm air will build northward on Wednesday with the help of gusty southwest winds. Under a mostly sunny sky, high temperatures will be in the mid-40s, making that the warmest day of the week. It'll possibly be the last day in the 40s this month!
A cold front will move through the area late Wednesday night, ushering in an even colder air mass from the northern Plains. Expect occasional sunshine and clouds on Thanksgiving Day Thursday with a brisk north breeze. High temperatures will be in the mid-30s with wind chill values in the 20s all day.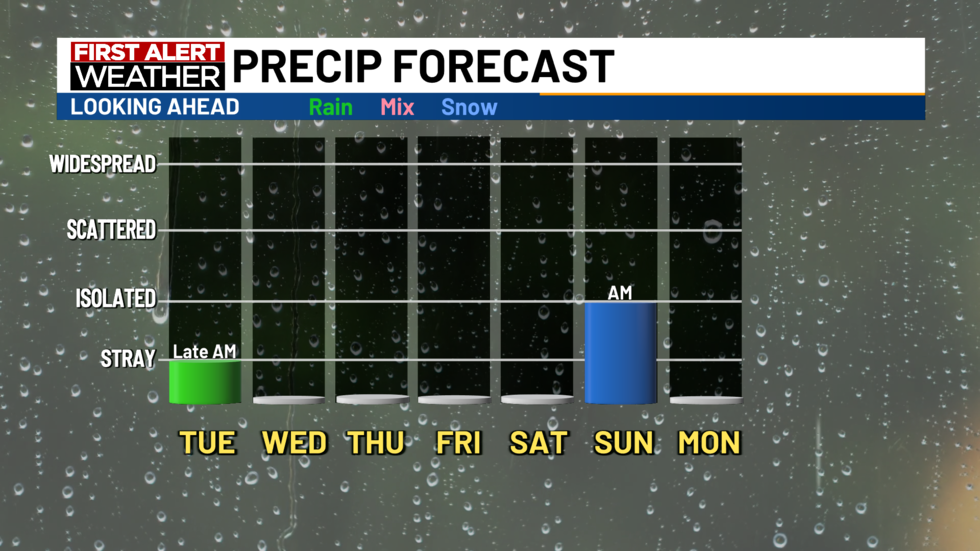 Cold air will continue to sink southward into the region on Friday. High temperatures will be the coldest of the season to date. Under a partly sunny sky, afternoon temperatures will only be in the upper 20s to around 30 degrees and wind chill levels will be in the teens and 20s.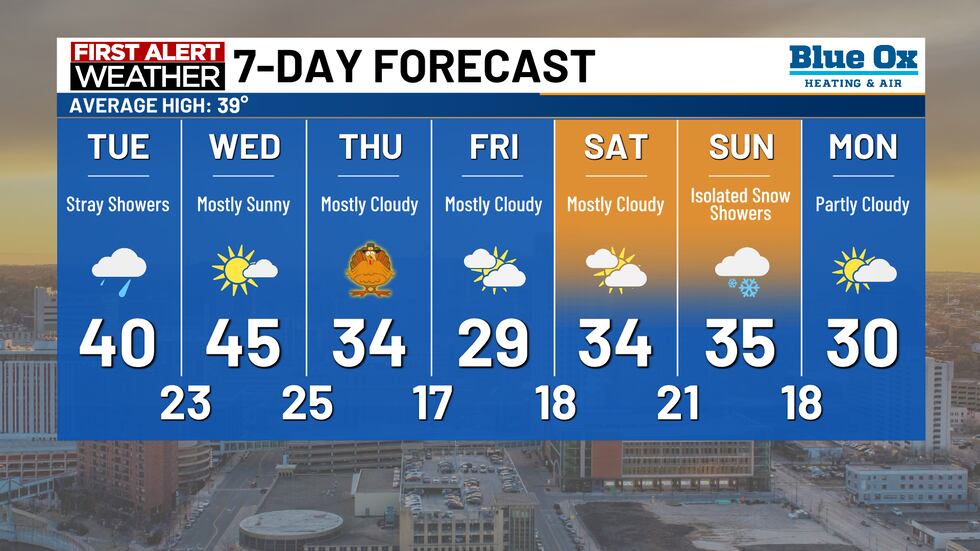 After another chilly, but quiet day Saturday, a storm system will move through the region early on Sunday, bringing a chance of light snow or snow showers to the area. At this point, it looks like a light dusting of snowfall or snow flurries will be possible. High temperatures will be in the low and mid-30s throughout the weekend.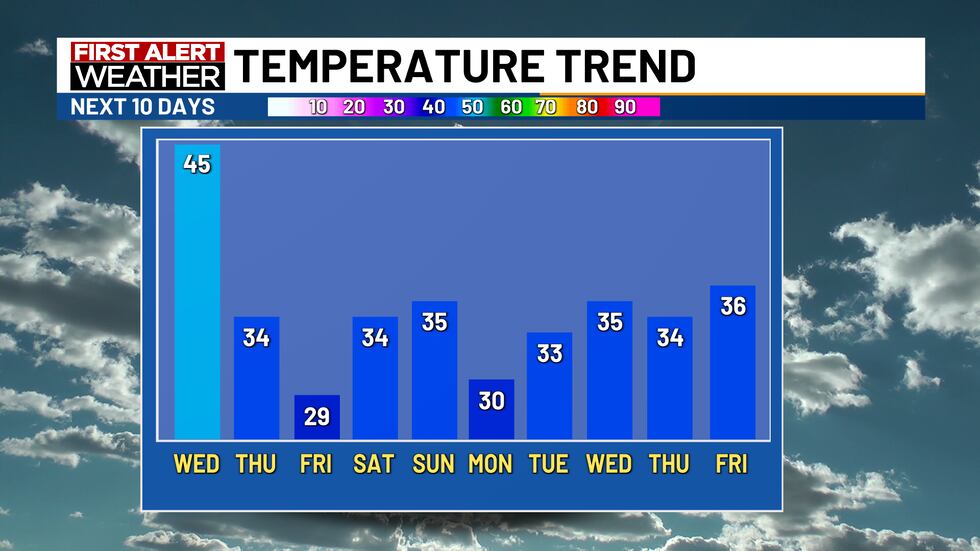 Copyright 2023 KTTC. All rights reserved.