Quiet weather for holiday travel
No rain or snow in the upcoming days
Published: Nov. 20, 2023 at 4:20 PM CST
ROCHESTER, Minn. (KTTC) – After having such warm temperatures last week, highs for the holiday week will fall below average by Thanksgiving.
Tuesday's Forecast: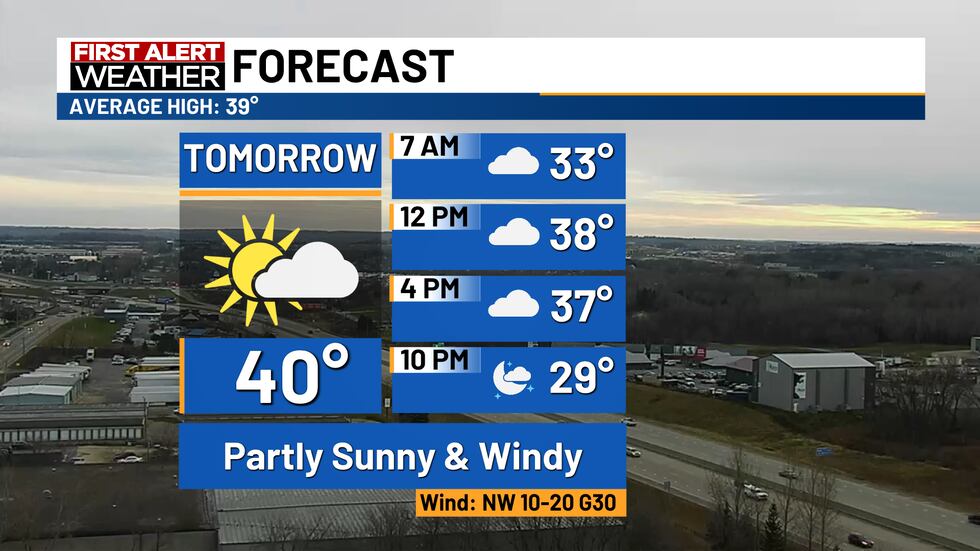 High temperatures on Tuesday will be in the lower 40s with partly sunny skies. Temperatures will be right around seasonal averages with winds out of the northwest around 10-20 mph. Some gusts could reach near 30 mph during the evening.
Wednesday's Outlook: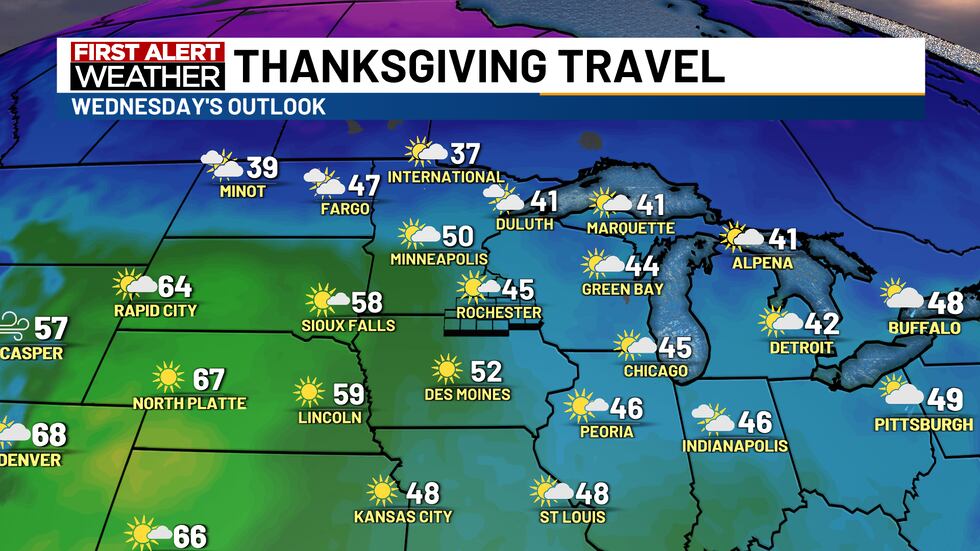 High temperatures on Wednesday across the upper Midwest will be in the 40s and 50s. Dry conditions are expected across all of the upper Midwest.
Thursday's Travel Outlook: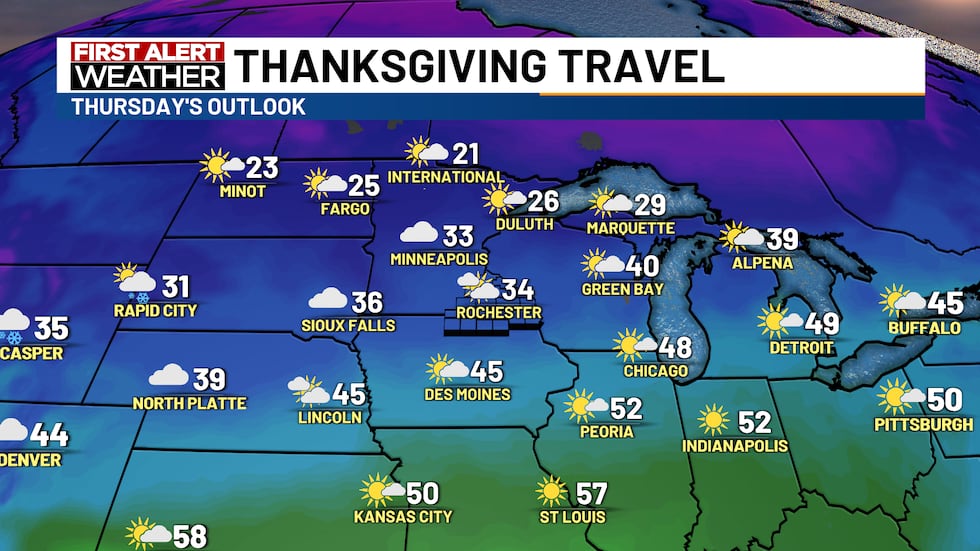 High temperatures on Thanksgiving will be in the 30s and 40s across the Midwest. Dry conditions will continue for most of the region. Some light snow will be possible in far west South Dakota. Other than that snow chance, it'll be a chill and quiet Thanksgiving across Minnesota and Iowa.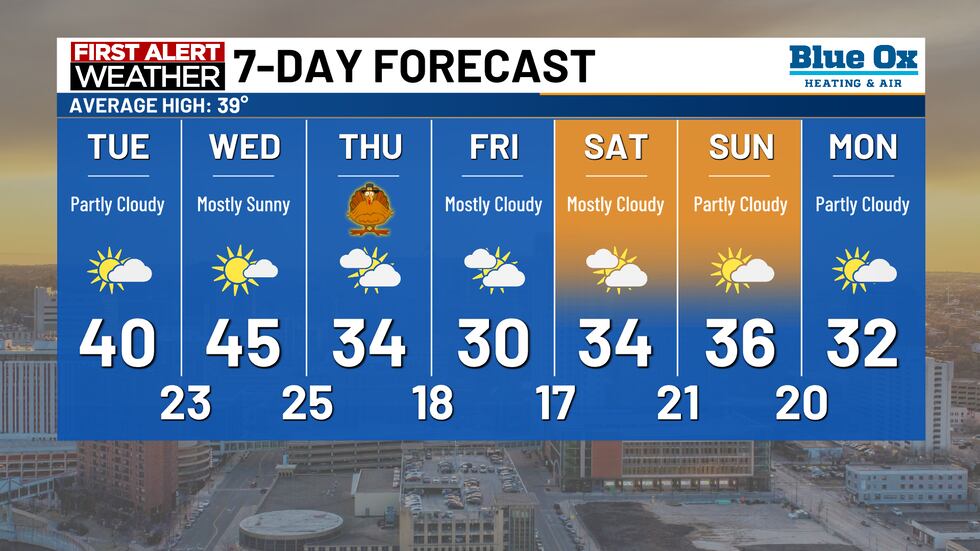 Nick
Copyright 2023 KTTC. All rights reserved.