Gray and damp today; A cold holiday weekend is ahead
High temps will cool from the 40s to the 30s this week
Published: Nov. 20, 2023 at 1:32 PM CST
ROCHESTER, Minn. (KTTC) – For the first time in more than a week, clouds have taken over and temperatures are seasonably chilly. The high temperatures in the 50s and 60s we'd been experiencing for most of the last week are now out of our weather picture. A storm system moving through the region is producing thick clouds and light rain showers in the area today. A few stray showers or sprinkles will be possible for the rest of the day with high temperatures in the mid-40s and a cool easterly breeze. However, as it stands right now, this is the only chance for precipitation this week.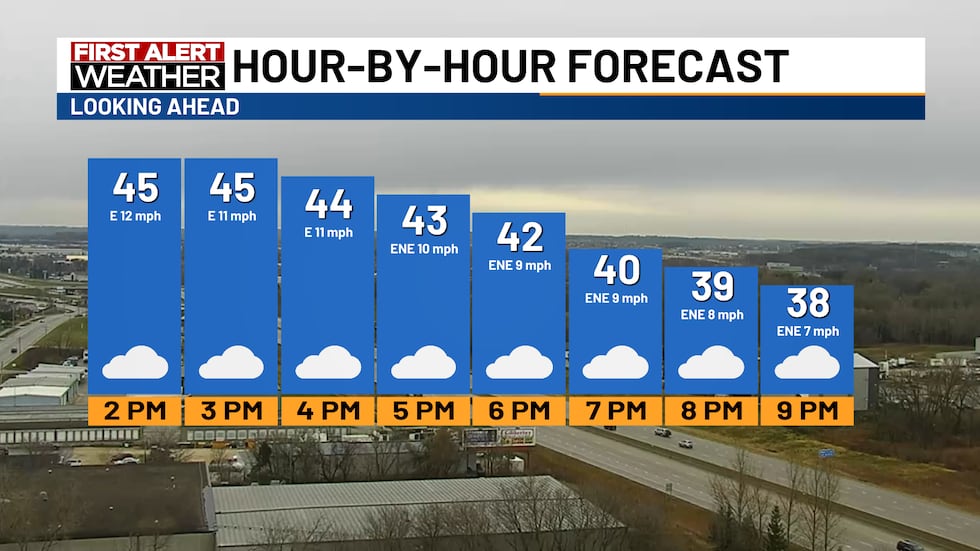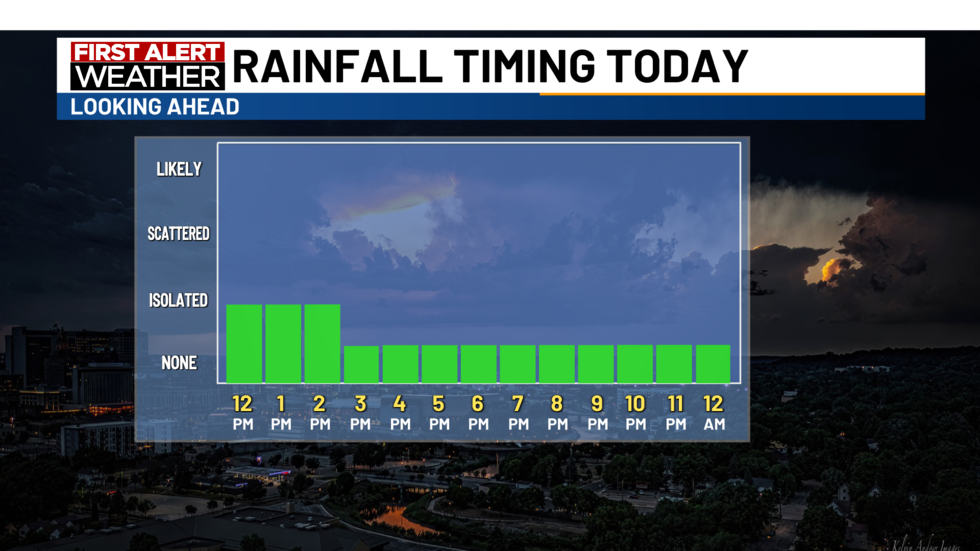 After a few evening sprinkles, clouds will slowly clear off later in the night. Low temperatures will be in the low 30s with light northeast winds.
Tuesday will be brighter, but breezier in the wake of the departing storm system. Expect decreasing clouds tomorrow with a few stray morning showers and a gusty northwest breeze that will make it feel like the 20s and 30s.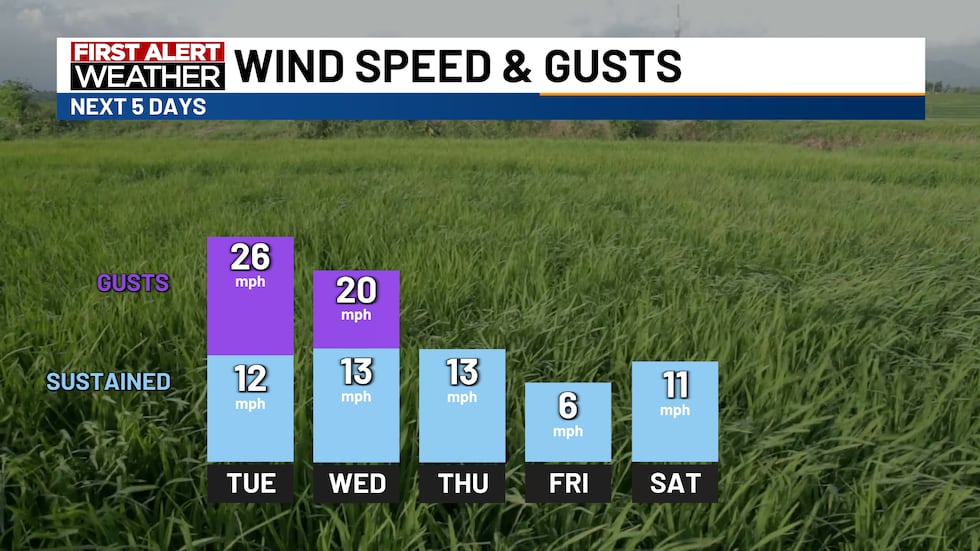 Temperatures will climb to the upper 40s and low 50s Wednesday afternoon as warm air surges northward ahead of a cold front that will be moving in from the west. Expect mostly sunny skies for the pre-holiday weekend travel day.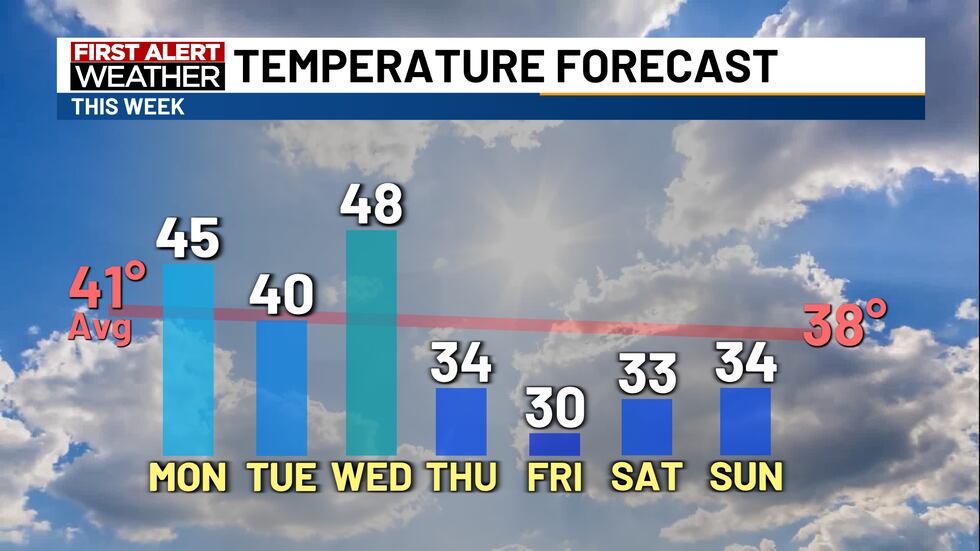 Cold air will quickly flow into the region behind the cold front for the holiday weekend. We'll have occasional sunshine and clouds throughout the day on Thanksgiving, and high temperatures will be in the mid-30s.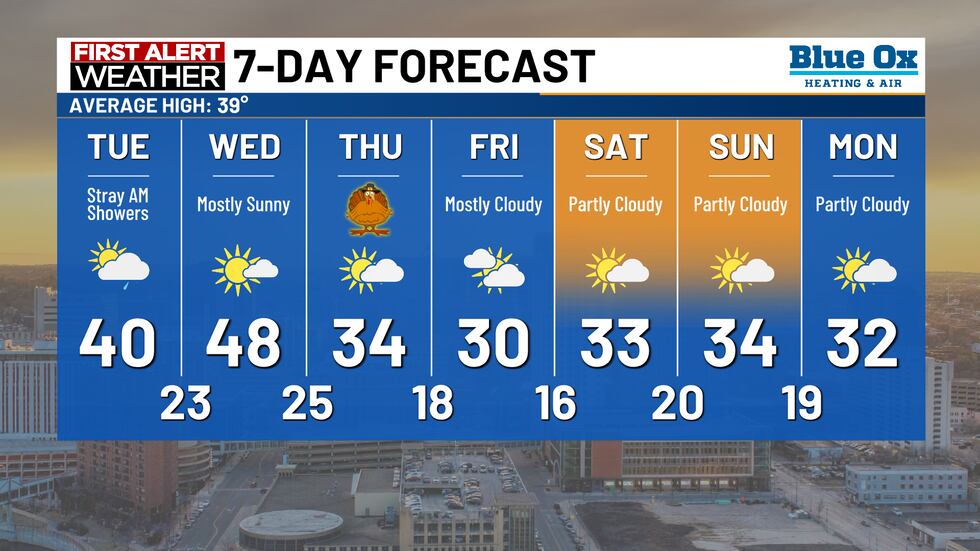 Friday and the upcoming weekend will be similarly cold, but tranquil with high temperatures in the low 30s and partly to mostly cloudy skies.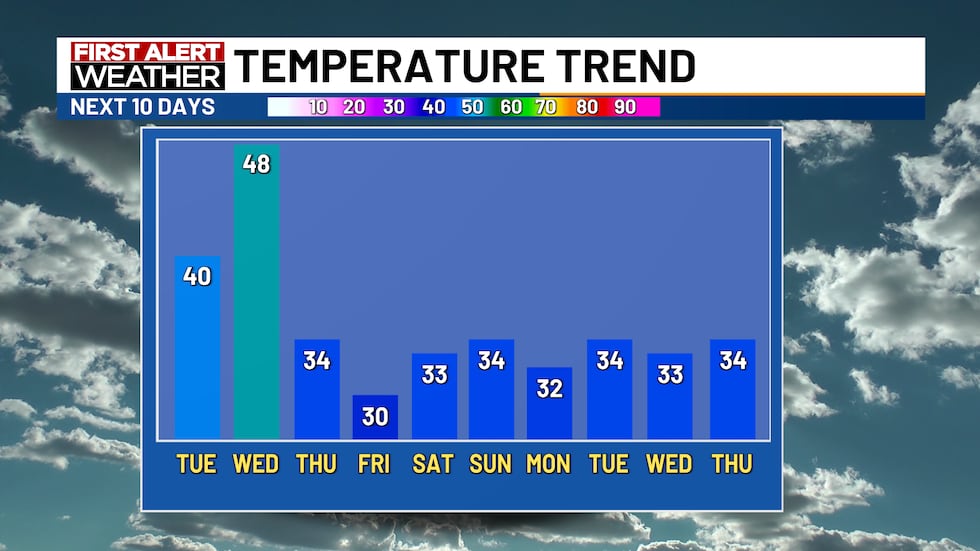 Copyright 2023 KTTC. All rights reserved.