Colder temperatures arrive this week
Highs in the 30s & 40s
Published: Nov. 19, 2023 at 6:50 PM CST
ROCHESTER, Minn. (KTTC) – As we come to the end of a beautiful weekend, we also say goodbye to above-normal temperatures in the 50s. Temperatures will be mild tonight, however, colder daytime temperatures are set to arrive in the region Monday and are set to stay through the holiday weekend. Overnight, skies will become overcast with temperatures cooling into the mid-30s. Winds are expected to pick up slightly, out of the east at 5-15 mph.
Cooler, but still seasonably warm, temperatures in the mid-40s settle into southeast Minnesota and northeast Iowa on Monday. Skies will be cloudy with a chance for stray rain showers, mainly in the morning. Winds will be breezy at times, out of the west at 5-15 mph.
Temperatures will hover in the low 40s Tuesday and Wednesday with mostly sunny to partly cloudy skies. Strong winds are expected back in the region for the midweek with sustained winds ranging from 10-20 mph and gusts near 30 mph.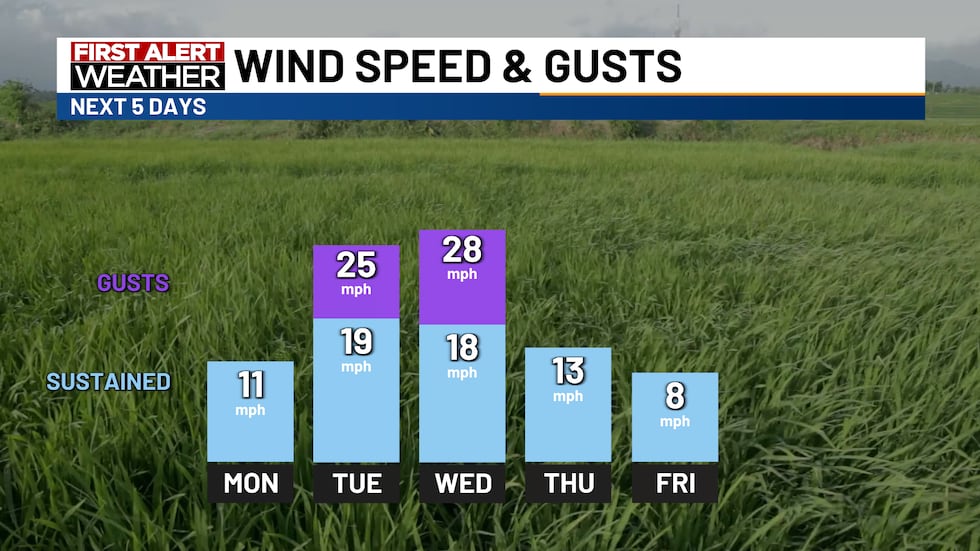 Temperatures will continue to get colder as the week goes on, dropping into the low 30s by Thanksgiving Day on Thursday. Afternoon highs will remain below normal in the low 30s through the weekend with periods of sun. If you have any holiday travel plans this week, conditions around the local area look great despite chilly temperatures.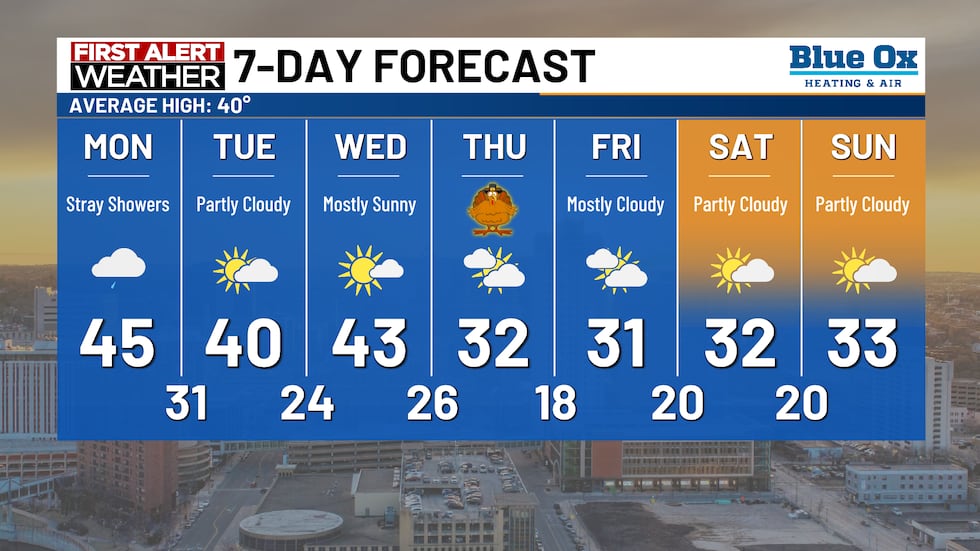 Copyright 2023 KTTC. All rights reserved.