Mild, sunny Sunday with increasing clouds
Published: Nov. 19, 2023 at 8:28 AM CST
ROCHESTER, Minn. (KTTC) – A chilly start to the new week in SE Minnesota and NE Iowa. Clear skies allowed temperatures to drop again to the upper 20s and lower 30s across the tri-state area. Rochester's overnight low dropped to 30 degrees, which is six degrees above average for today. The rest of the morning will have plentiful amounts of sunshine, but cloud coverage will slowly start to increase throughout the afternoon and into the early evening hours. High temperatures today will be in the mid to low 50s throughout the region. Overnight will be cloudy with temperatures in the mid-30s.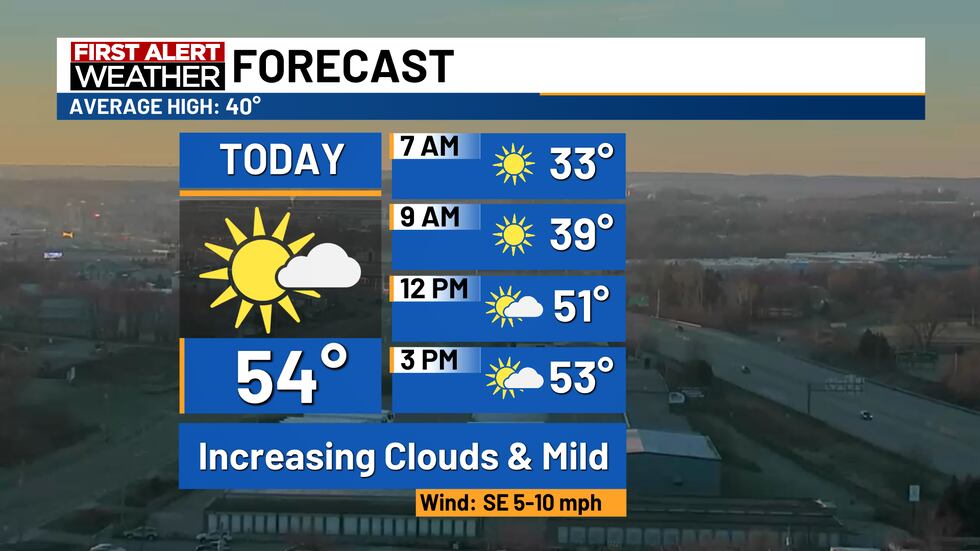 The next system rolling through our area will be on Tuesday allowing us to have a gradual drop in our temperatures. The cold front that will roll through will keep us dry Tuesday through the end of the week, but our high temperatures will be cold by Thanksgiving. Temperatures will be in the mid to lower 30s by the end of the week as colder and drier Canadian air comes into Minnesota and Iowa. Before the next system comes there is a stray rain chance on Monday. The best chance of light rainfall, right now, is primarily towards the western portions of NE Iowa. The rest of the region will remain dry with the potential to see a few sprinkles.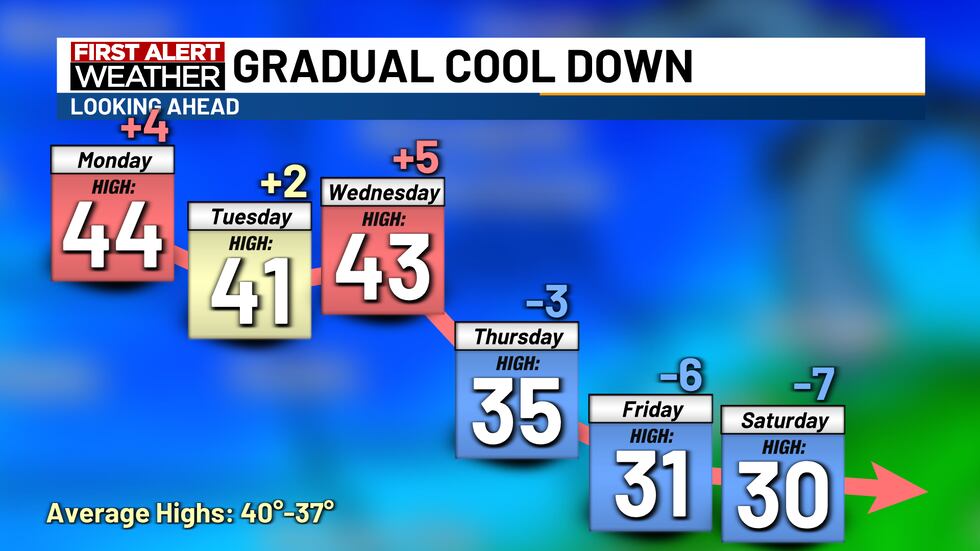 Have a great day and safe travels this week! Enjoy the holiday!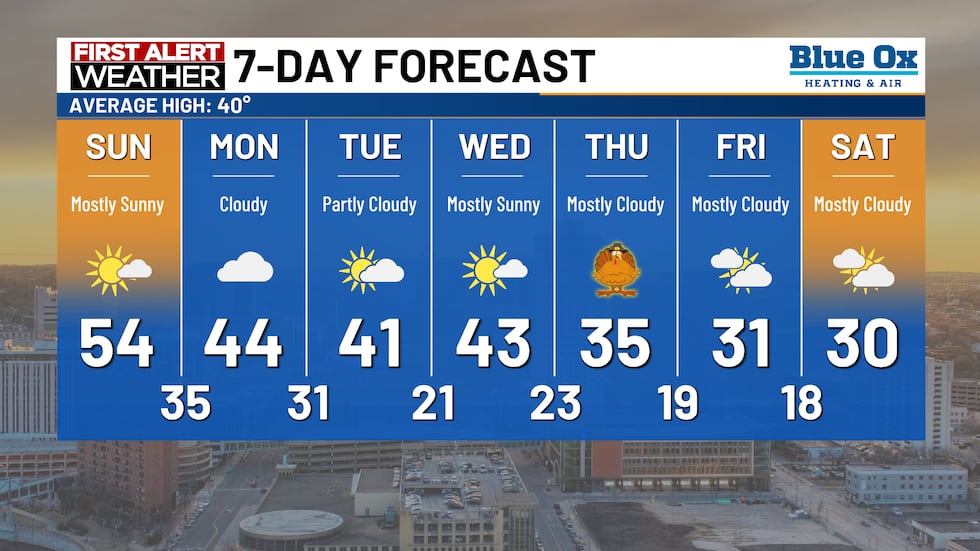 Copyright 2023 KTTC. All rights reserved.