Beautiful weather continues Sunday; Cooler temps arrive next week
Published: Nov. 18, 2023 at 7:27 PM CST
ROCHESTER, Minn. (KTTC) – We enjoyed a beautiful start to the weekend today with highs in the 50s and widespread sunshine. More beautiful weather is in store Sunday before cooler temperatures settle in for the Thanksgiving holiday weekend.
Tonight, skies will remain clear with overnight temperatures settling into the low 30s with calm winds.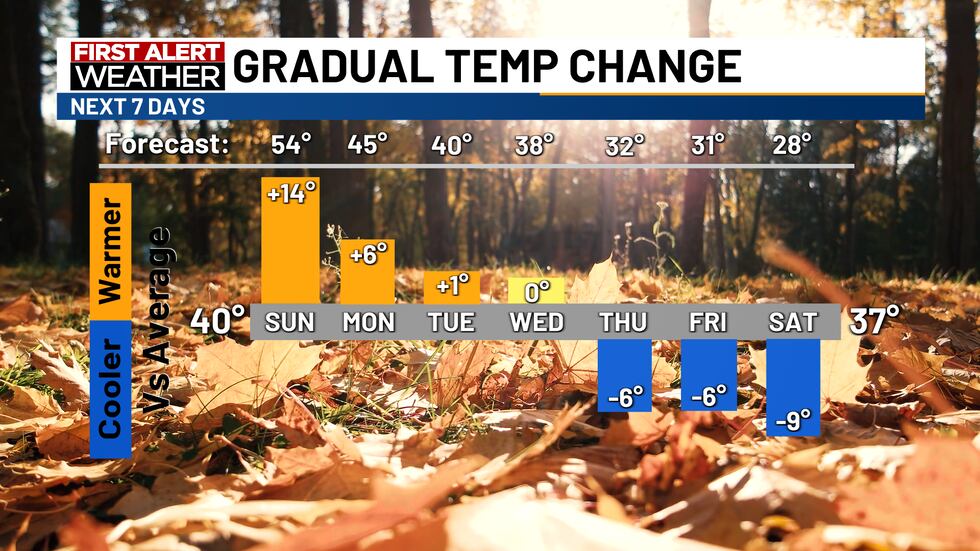 Another beautiful day is on tap Sunday and afternoon highs climb into the mid and upper 50s. Sunshine is expected throughout the morning with cloud cover gradually increasing. Winds will be light out of the southeast at 5-10 mph.
Temperatures will begin to trend cooler throughout the upcoming week, starting Monday. Afternoon highs will settle into the low to mid-40s Monday and Tuesday. Stray to isolated rain showers are possible Monday afternoon and evening.
Conditions will feel much more seasonal in the upper 30s by Wednesday with a mix of sun and clouds. Temperatures will be seasonably cool in the low 30s on Thanksgiving Day Thursday and Friday.
The below normal temperatures are expected to continue into the weekend with highs struggling to climb out of the upper 20s.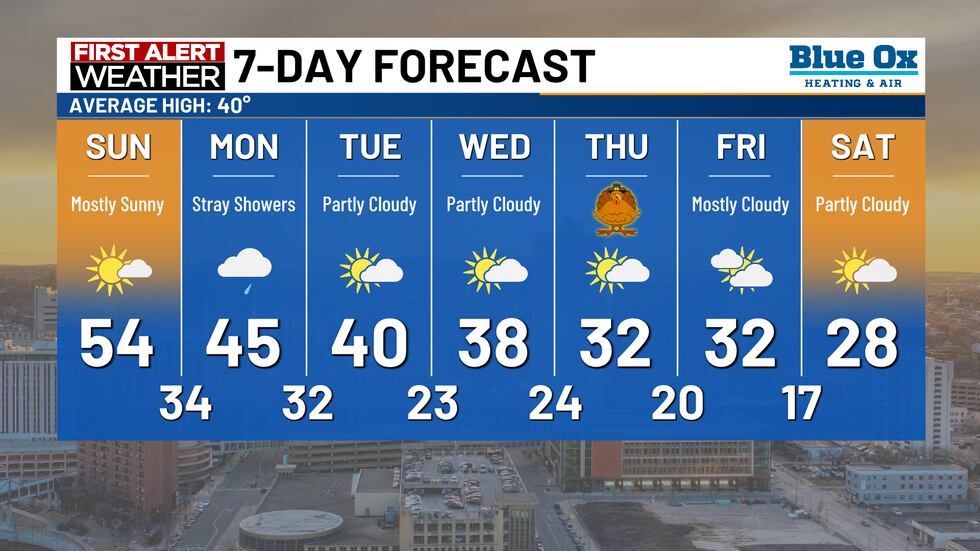 Copyright 2023 KTTC. All rights reserved.