Beautiful weekend ahead with sunny skies, above average temperatures
Gradual cool down next week
Published: Nov. 18, 2023 at 8:10 AM CST
ROCHESTER, Minn. (KTTC) – A chilly morning for all of us in SE Minnesota and NE Iowa. Temperatures this morning were in the upper 20s and lower 30s with clear skies. This weekend the sun is making a full appearance today and for most of Sunday. High temperatures will be in the mid to low 50s with increasing clouds throughout Sunday. High temperatures this weekend will be around 10-15 degrees above average for mid-November.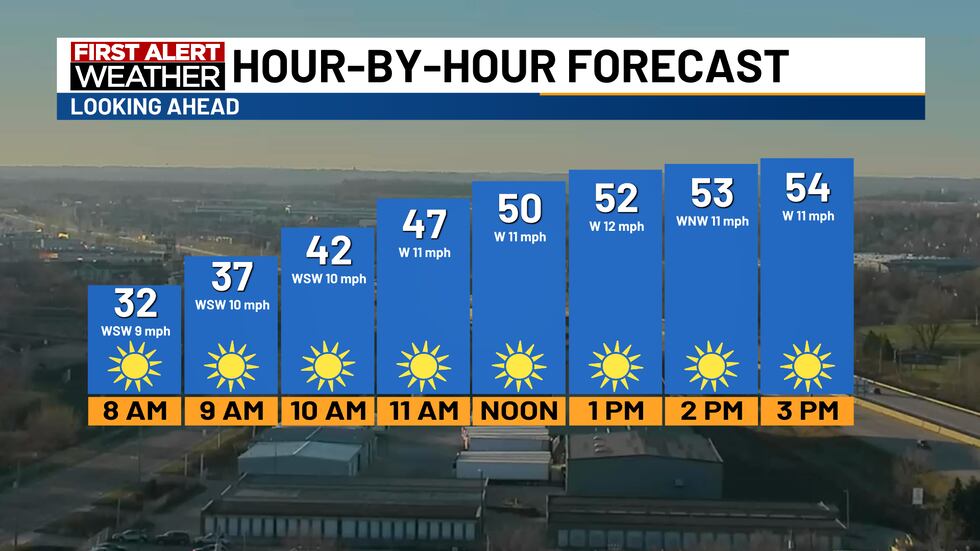 After a beautiful weekend, a gradual cool-down will take shape throughout next week. A cold front will pass through the region through the overnight hours of Monday and into Tuesday morning. This will allow colder and drier air from Canada to gradually roll into SE Minnesota and NE Iowa next week. Thanksgiving will be cold with high temperatures in the lower 30s at the moment. Rain chances are very small through early next week. There is a chance of stray showers on Monday night, but the atmosphere will be very dry, if anything you can expect a few sprinkles.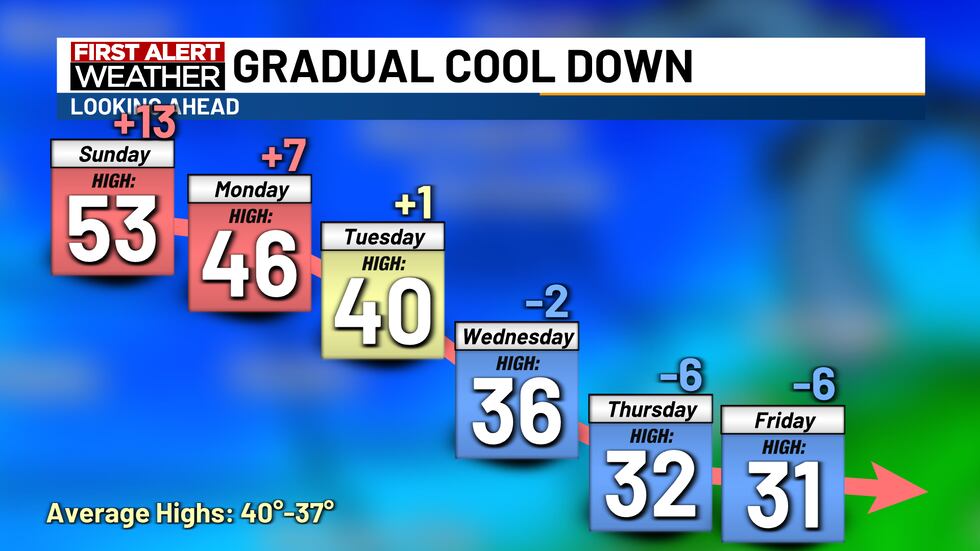 Temperatures will be below average heading into December too. The Climate Prediction Center is predicting the region to have below-average temperatures with about 40-50% confidence from November 25 to December 1.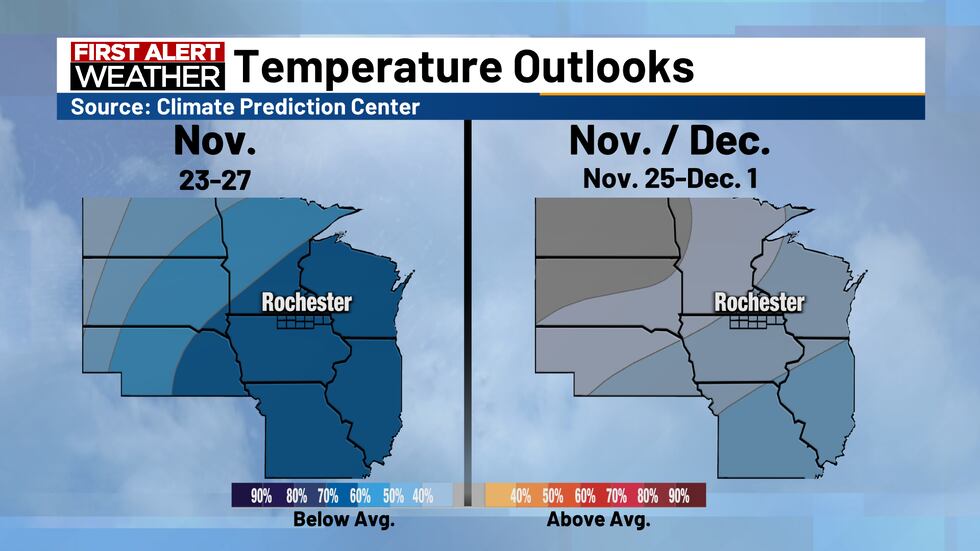 I highly suggest taking advantage of the warmer temperatures this weekend before it gets cold. Enjoy the sunshine!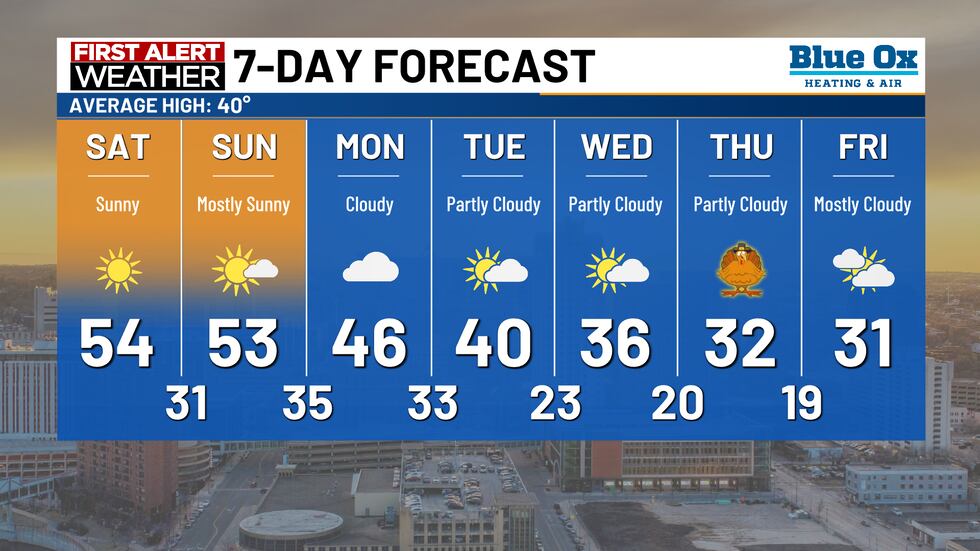 Copyright 2023 KTTC. All rights reserved.