Winter Weather Awareness Week in Minnesota
Published: Nov. 17, 2023 at 1:53 PM CST
ROCHESTER, Minn. (KTTC) – Although it may feel far from winter over the last few days, with temperatures in the 50s and 60s, it is Winter Weather Awareness Week for the state. Winter is coming and the warming trend is ending shortly for all of us in the region. Meteorologist David Burgett is here to break down what kind of winter weather may see and how to stay safe this winter.
Colder temperatures are on the way, and so is the winter weather. Winter weather science can be broken down based on different temperature profiles throughout our lower atmosphere. Typically, temperatures decrease with height, and with colder temperatures precipitation falls towards Earth's surface initially frozen. If a warm layer is underneath, the precipitation will melt into rain; however, if the frozen precipitation encounters warmer air, then colder air, it freezes into freezing rain.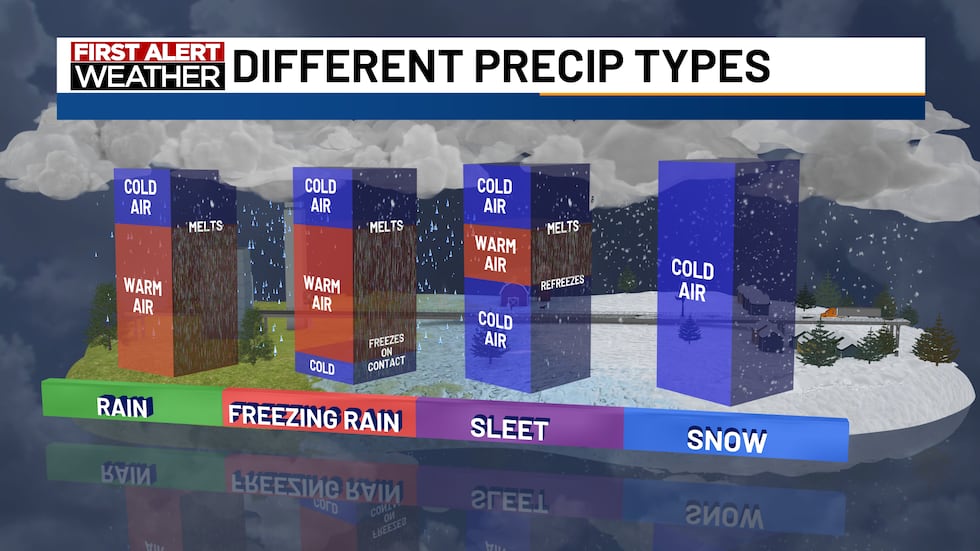 Freezing rain is dangerous because it freezes on contact immediately with cold surfaces. This can cause slick road conditions and ice that is difficult to get off most surfaces. If the bottom layer of cold air is deeper in the lower atmosphere, the precipitation will re-freeze into sleet. Now, if the entire layer is cold enough snow will only form.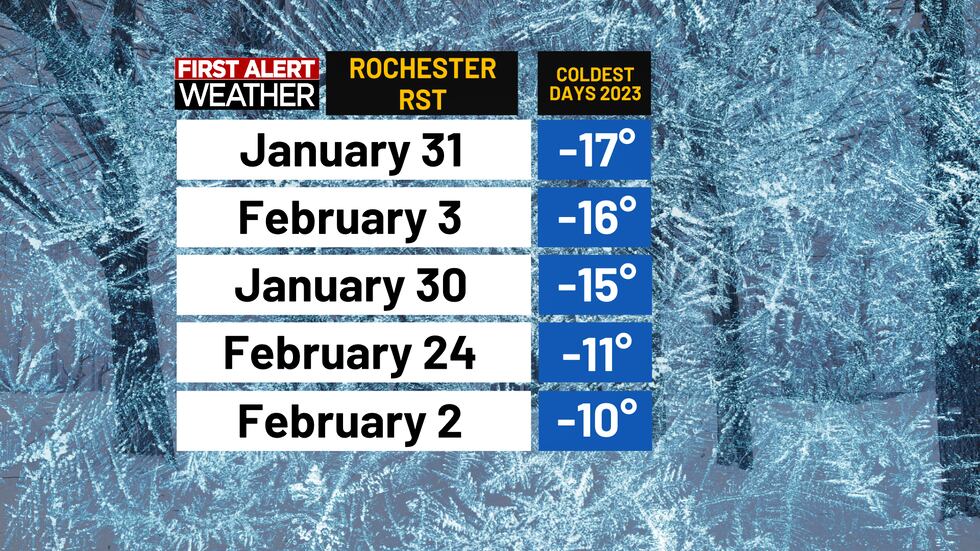 Cold temperatures are another threat to Minnesotans and Iowans throughout the winter. Earlier this year at the Rochester International Airport temperatures were well below zero. The coldest temperature occurred on January 31st at –17 degrees, while our fifth coldest took place on February 2nd at –10 degrees. The frigid temperatures are a critical component to winter weather especially when the wind is factored into the forecast.
During the winter temperatures and windspeeds are factored together creating the windchill. The science behind the windchill happens when cold air and wind evaporate a layer of warmth/moisture off exposed skin. This causes a person's body temperature to drop quickly. If someone is outdoors for an extended period during the winter months frostbite and hypothermia can take place.
Hypothermia is when the body is exposed to bitterly cold temperatures for extended periods. There are a few warning signs of hypothermia to be aware of this winter including confusion, shivering, difficulty speaking, sleepiness, and stiff muscles. The frigid temperatures create issues and can be particularly dangerous because the person might not understand what is happening.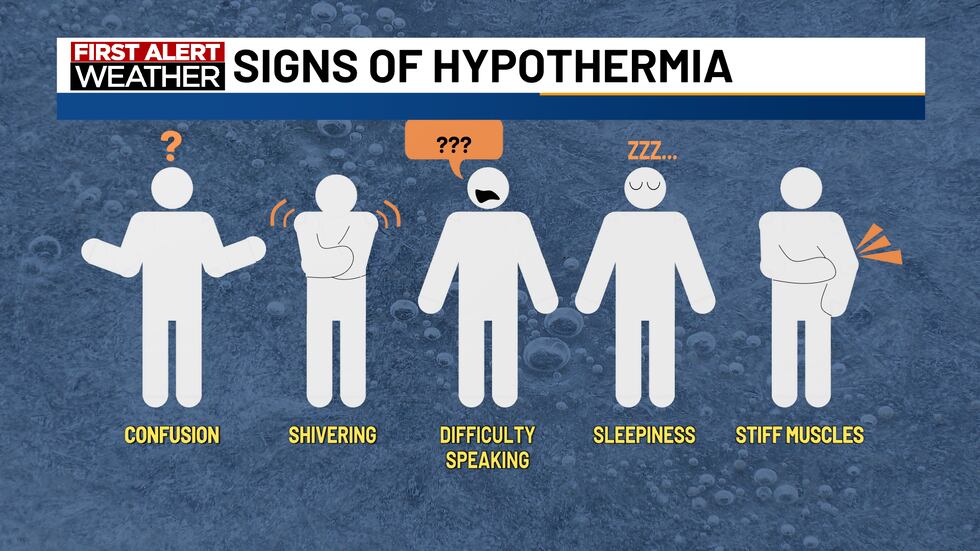 It is also important to know what type of alerts to be aware of. Two key alerts to be aware of include the winter storm watch and warning. The vital difference between a watch and a warning deals with the timing of the storm system. A watch means that conditions are favorable in 24 to 72 hours for the winter storm to develop, while a warning indicates a winter storm is expected in 12 to 36 hours.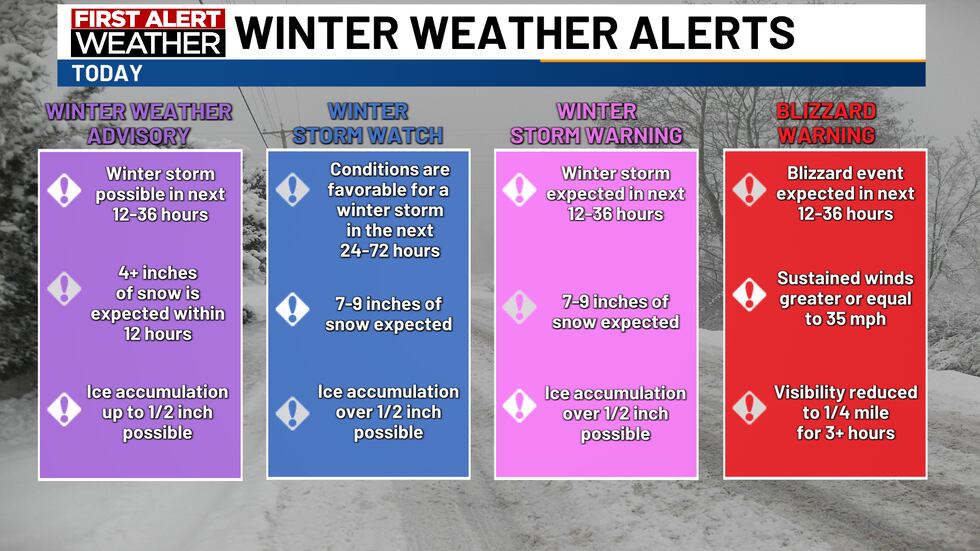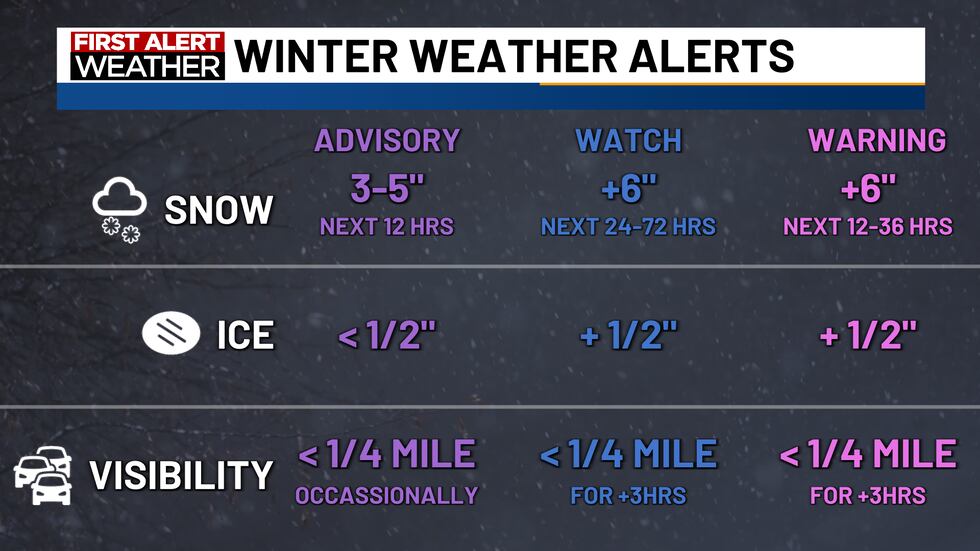 The other hazards to be aware of with winter storms are ice accumulations, snow, and visibility. If you are on the road, it is important to be prepared in case you become stranded in severe weather. Items to keep in your vehicle include blankets, nonperishable food, a first aid kit, sand for traction, and other shovels and tools to clear snow/ice.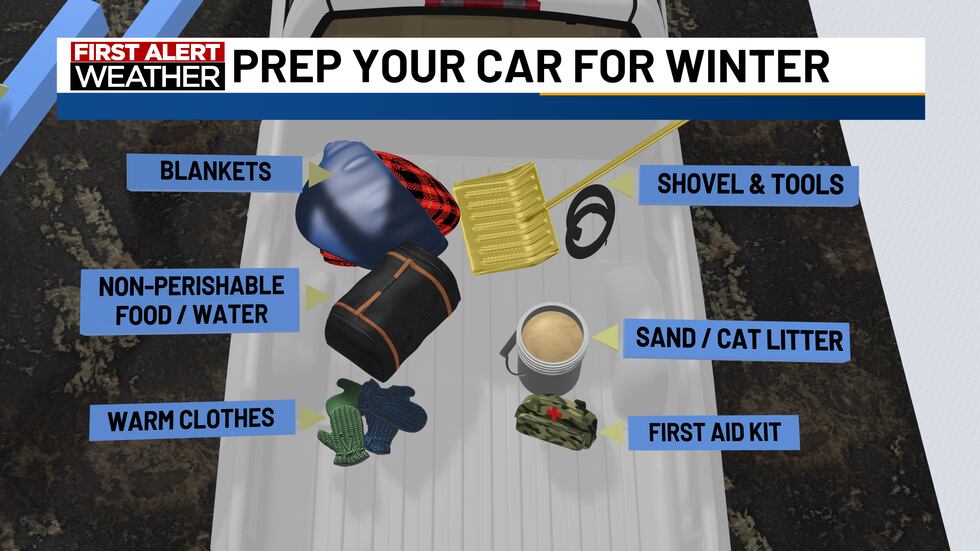 This winter do not forget to download and check the KTTC weather app. The weather team will be the first to alert you if severe winter weather is in the area. Stay safe!
Copyright 2023 KTTC. All rights reserved.