Seasonal and sunny today; Above average temperatures this weekend
Published: Nov. 17, 2023 at 9:13 AM CST
ROCHESTER, Minn. (KTTC) – Friday morning proved to be quite chilly in Rochester. This morning temperatures were in the 20s and lower 30s across the region with clear skies. For the rest of this morning, a band of clouds will pass through SE Minnesota and NE Iowa they will move out of the region toward the early afternoon hours making way for sunny skies. It will feel seasonal today with temperatures in the mid-40s with calm winds out of the NW from 5 to 10 mph. A cold front passed through last night that will create a roughly 20-degree or more drop in Rochester's high temperature over the last 24 hours!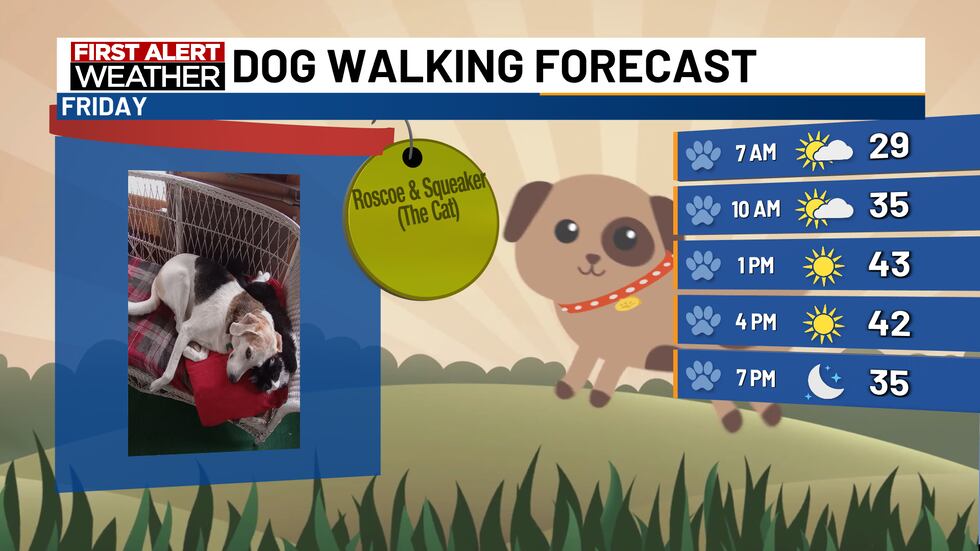 Overnight temperatures will get into the upper 20s in Olmsted County with clear skies. The sunshine returns through the weekend with temperatures above average in the mid to low 50s. The next system rolls through the region on Tuesday and will considerably drop our high temperatures by the time we get to Thanksgiving. Temperatures on Wednesday and Thursday next week will be in the mid-20s, which is over 10 degrees below average!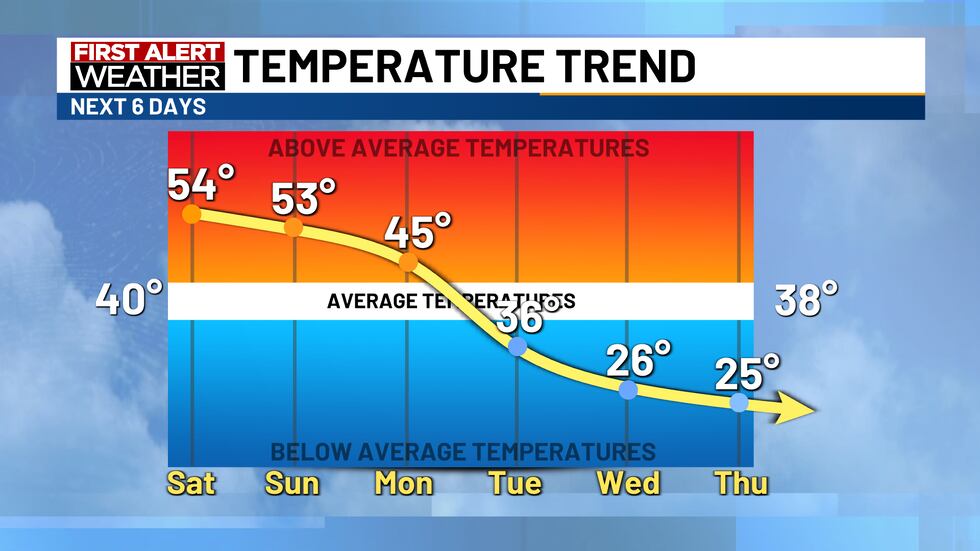 When the system rolls through on Tuesday morning there will be a chance for stray flurries or light snow on the backend of the low-pressure system. Before the system arrives there is a chance for stray showers or sprinkles ahead of the system on Monday morning and night.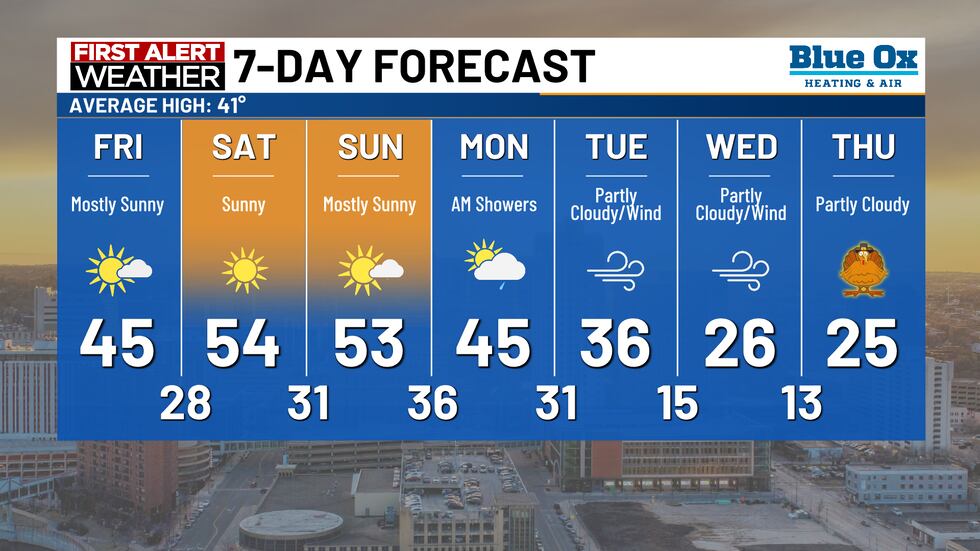 Have a great Friday and get the outdoor decorating done while the weather is nice this weekend!
Copyright 2023 KTTC. All rights reserved.