Finding Madeline: Episode Three
Published: Nov. 16, 2023 at 6:53 PM CST
ROCHESTER, Minn. (KTTC) – The search for Madeline Kingsbury had ended but it was a moment many hoped would turn out differently. Madeline's loved ones are coping with a grim discovery, but the fight for justice was only beginning.
The Body
"Law enforcement has confirmed the remains are those of Madeline Kingsbury," police chief Tom Williams announced during a press conference.
On June 7, 2023, a Fillmore County deputy found the body of Madeline Kingsbury in culvert covered by some brush. The devastating discovery made during a search of a rural area one mile from Highway 43 between Choice and Mabel.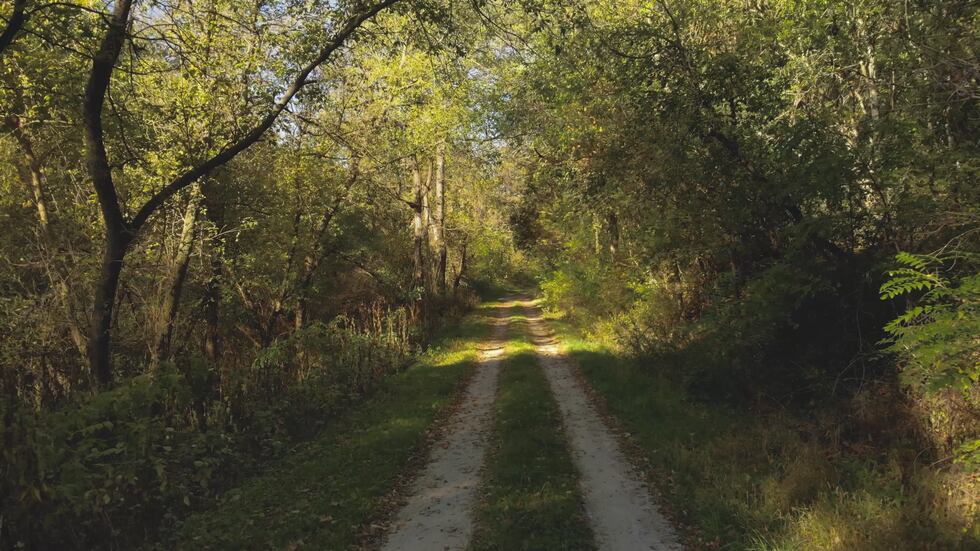 The area had previously been searched by law enforcement but didn't turn up anything. Other volunteers had also searched close by.
"There was a group and they had driven down; they had driven down that road and it said dead end and they were like nope this is too overgrown Shes not here. My husband was in the group, they didn't even get out of the cars, and she was right there," Katie said.
According to court documents, Madeline was wrapped in a fitted bed sheet sealed with black Gorilla Tape. The medical examiner noted a towel was knotted around Madeline's head and neck.
"We had this thought for her kids. We knew they didn't know. Her family, her mom, both of her stepmoms, her dad and her sister and her brother. I felt kind of guilty being sad that they just got the news that their daughter was found in brush, like garbage," Katie said.
On June 9, two days after she was found, Winona County District Attorney's office charged Adam Fravel with two counts of second-degree murder.
The Search Warrants
Months before Madeline disappeared, court documents show Madeline paid a visit to her friend in the hospital. During the visit she confided saying 'everything is bad with Adam at the house'.
In the more than 70 unsealed search warrants released by the court, Madeline asked for advice on how to get out of an abusive relationship and told the friend 'If anything happens to me, know that Adam did it.'
"Some of the most insidious pieces of a controlling relationship like this is the emotion, the psychological, the financial and many aspects of the control," domestic violence expert Crystal Hegge explained.
According to Hegge, leaving an abusive relationship can be the most dangerous time.
"It can take years to build a plan to remove oneself from that situation. A lot of times there is housing and other financial considerations children involved that have schooling and bus routes. Leaving means disentangling everything that person has and everything that has been unified in that relationship," Hegge said.
Laid out in a search warrant, investigators discovered Adam had been beating Madeline for years. She never reported it for fear of the children getting involved.
"Every case of domestic violence is complex and intricate whether it has children involved or not. When children are involved, it means that some of those generational traumas will continue to pass on," Hegge said. "To see and witness violence in their home that is a trauma that does change the brain patterns."
There had been rumblings that Madeline had been seeing someone new shortly before her death. Documents named Madeline's new boyfriend as Spencer Sullivan. Sullivan has been cleared by investigators. However, Adam's sister Theresa Sis said investigators need to look further into the two's relationship.
"There is definitely more to the story there with Spencer Sullivan being much more involved with Maddie than any of knew. Katie knew. There is a lot of red flags in that situation, and I can't get anybody to be serious about it," Theresa said.
When investigators gained access to Adam and Madeline's townhome, they noted the home 'did not look disturbed' but deeper digging into Adam's electronic devices suggested tampering and staging.
Cameras had been ripped down and the SD cards were missing.
Adam's phone had been wiped. Tracking applications and location services were disabled after March 30, one day before Madeline went missing.
During an interview on April 1, an officer noted fresh scratches on Fravel's face and neck. All under an inch in length, all vertical.
Extracted data from Adam's phone discovered a web search from 6:51 p.m. March 31 asking, 'are dog scratches on face dangerous.' Other data from Madeline's phone revealed an alarming text thread between her and Adam. Madeline confronted Adam about putting his hands around her neck and pushing her down in front of the kids. Adam told her she'll adjust and that she should mind him.
Madeline – "You know I'm not really okay with or over the fact that you put your hand around my neck and pushed me down in front of the kids earlier so don't"

Madeline – "Not okay with it all but especially with them there."

Fravel – "You'll adjust"

Madeline – "The f*** I will"

Madeline – "You do that again without asking me and you can go somewhere else"

Fravel – "You got it mother"

Madeline – "Don't patronize me that crossed a line."

Fravel – "Then mind"

Madeline – "Stop."
Adam admitted to investigators he was "infatuated" with the Gabby Petito case. Law enforcement also shared a concerned person's report to them that Adam told Madeline if she didn't "listen up" she would end up like Gabby Petito.
A friend of Madeline's also told investigators that while on a video call with Madeline, the friend witnessed Adam be violent towards Madeline and saw bruises on her.
On April 7, the Fravel family's property was searched. Police found a computer tower and laptop in dumpster, as well as a burned computer item in a fire pit.
The police learned on April 9 that a neighbor of the Fravel family captured an image on a trail camera showing Adam driving a UTV with a shovel in the bed. Police stopped Adam while driving the UTV the next day. According to warrants, investigators brought two cadaver dogs, both alerted in the bed of the UTV and at the spade of the shovel.
During a search of the neighbor's 800-acre property, police found an area of fresh dirt appearing to have been transported from somewhere else. Nearly two months later, Madeline's body was found four miles north of that spot.
Did He Plan?
Originally, Adam was arraigned before a judge on June 9 and charged with two counts of second-degree murder, with and without intent. His bond was set a $2 million.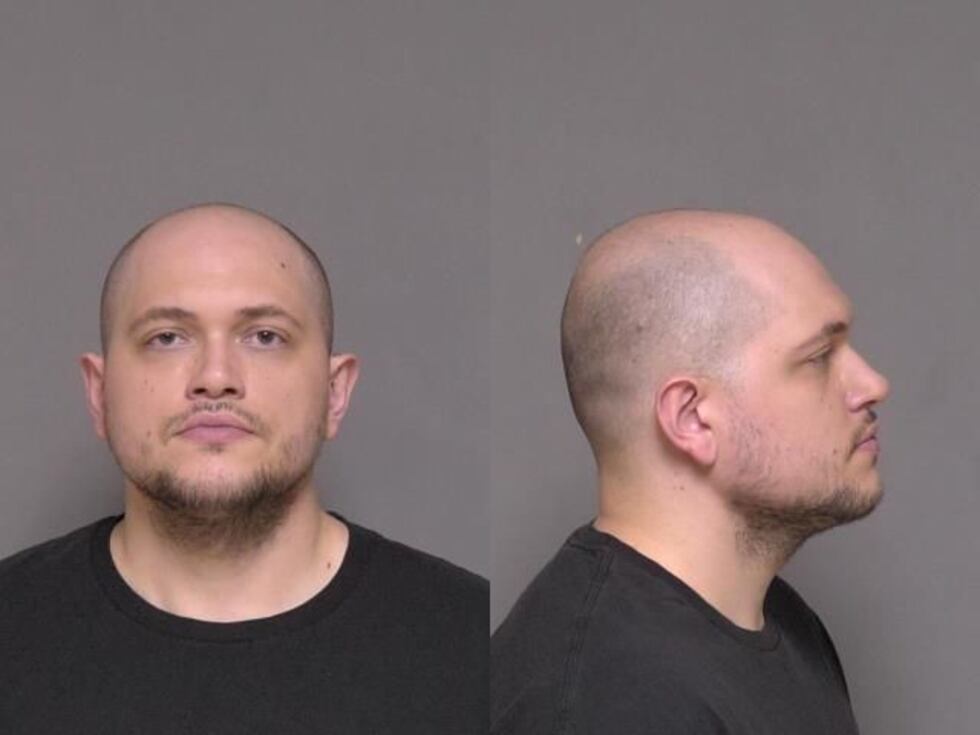 In October a Winona County grand jury indicted Adam with two counts of first-degree murder. The two charges are premeditated first-degree murder and first-degree murder while committing domestic abuse with past pattern of domestic abuse.
For a first-degree conviction, prosecutors must prove Adam planned and intentionally carried out the murder of Madeline. A first-degree conviction is also more punishable.
A judge increased Adam's bail to $3 million. Adam has remained behind bars since his arrest on June 7.
Time to Leave
"It never should have happened to Maddie, and it should not be happening to anyone else," Katie stated.
Hegge explained for those wanting to support an individual who may be in an abusive relationship it's very important to know they are the experts of their own life.
"They know when or if it's time to leave. So, telling a victim of domestic violence that they need to leave takes away their ability to decide for themselves and may put them in more danger," Hegge said.
Madeline's family and friends are now gearing up to fight for Madeline and against domestic violence.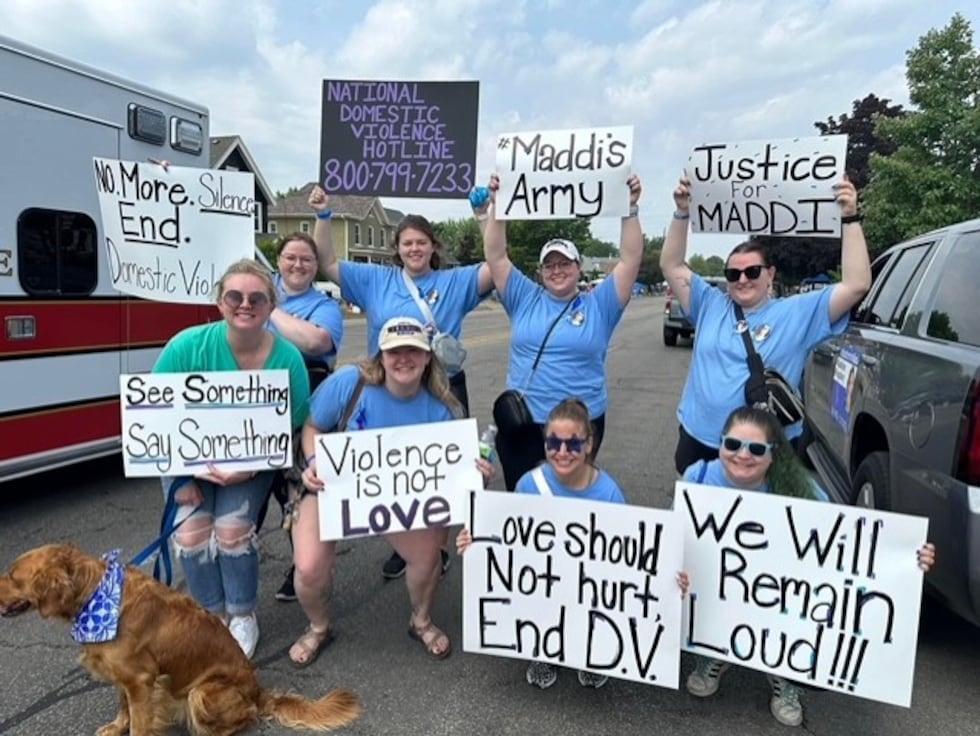 "I've had at least two people come up to me now, people from my, women from my past come up to me and go I know you and Maddie were best friends and I would like you to know because of her story I've made the decision to leave my significant other because of abuse," Holly said.
Adam's sister Theresa, who herself is a domestic violence survivor, don't agree with using Madeline's story for the movement against domestic violence.
"I have read through all of the documents. A lot of things are missing. Let's put it at that, there is a lot of things that the investigators are not putting in there that answer those kinds of questions," Theresa said. "I don't believe that my brother hurt her at all. There's no way. There's no way."
Next in the Case
The families of Madeline and Adam are now getting ready for trial, which has yet to be set.
"We will talk about it and testify until we are blue in the face if we have to," Megan said.
Madeline's family will face many legal fees in the fight for justice. To help, there is a fund at Merchants Bank that's open for donations.
"We have our good days and our bad days. We're all thinking of Maddie all the time. When we drive, when we clean you know all the time and my dad, and my stepmom are kept busy with the kids. We all want to get involved in fighting domestic violence and really have something good come out of this. I don't think any of us have accepted that she's gone. I don't know if we ever will," Megan said.
Copyright 2023 KTTC. All rights reserved.