Finding Madeline: Episode One
Published: Nov. 16, 2023 at 6:53 PM CST
WINONA, Minn. (KTTC) – Before Madeline Kingsbury was a household name in southeast Minnesota, she was a mother of two and an employee at Mayo Clinic. Before that, she was a student and before that she was just Madeline. That is where this story begins.
A Young and Bright Girl
Born June first, 1996, Madeline Kingsbury was the youngest of three. She grew up just south of the Twin Cities in Farmington, Minnesota.
"Growing up she was very loud and talkative and singing all of the time and wanted to be the center of attention. She wanted to try everything at once. She was very brave, um, she would jump in the deep end of the swimming pool when she didn't know how to swim, that kind of stuff," Madeline's sister Megan recounted.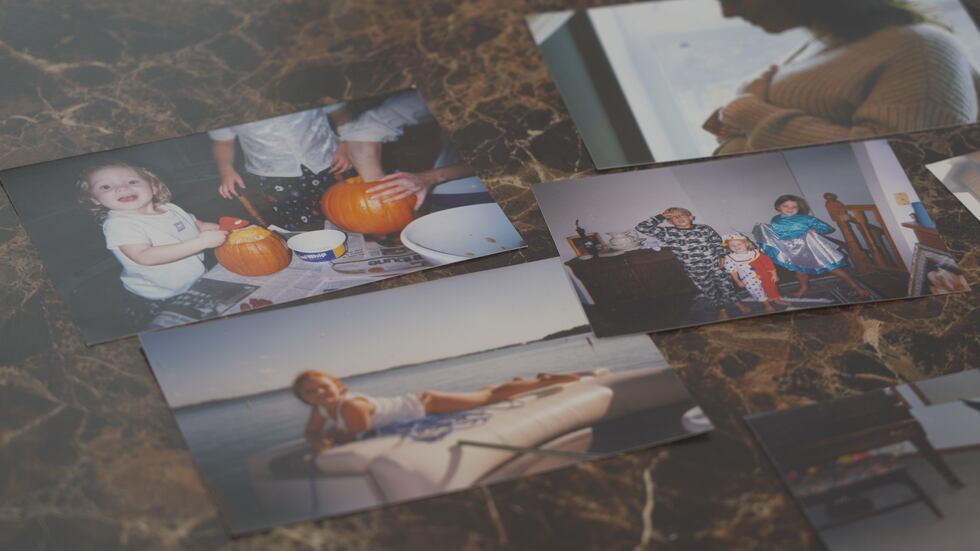 Her sister Megan describes Madeline as a young and bright girl who loved music, reading and documenting her life through pictures. She often let her imagination run free.
"Our dad was at work, so it was us at home and she was usually outside, but she wasn't so I went to go look for her. She was hiding up in her bedroom kind of crouched in the corner and I was like 'what are you doing up here' and I saw that she had brought in like a pile of lady bugs and was playing with and trying to organize the lady bugs and she named them all Lucy," Megan giggled.
Madeline's parents divorced at a young age, but the family stayed close.
She was a cheerleader and powerful in the school choir. Madeline graduated from Farmington High School in the spring of 2014.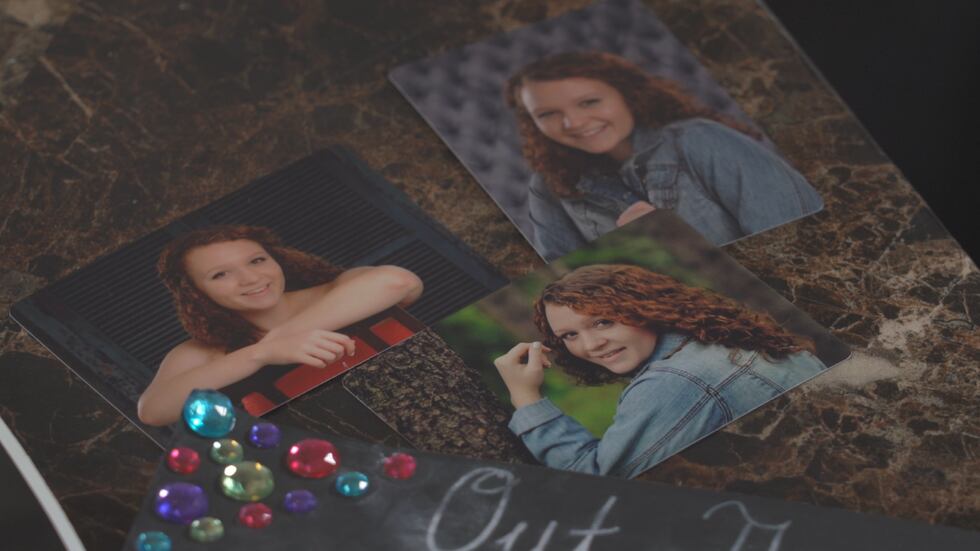 Madeline found her new home off the riverbanks of the Mississippi River in Winona, Minnesota. She studied health sciences at Winona State University.
"A bunch of us went and helped her move into her dorm and she was super excited about her new dorm," Megan said.
The small-town feel and rolling bluffs of southeastern Minnesota captured her heart.
"She met a lot of friends really quickly, the sorority helped with that and then in the sorority of course she got really close with those girls," Megan said.
In fact, it was Phi Theta Chi sorority sister Holly Stamschror who became one of Madeline's closest friends.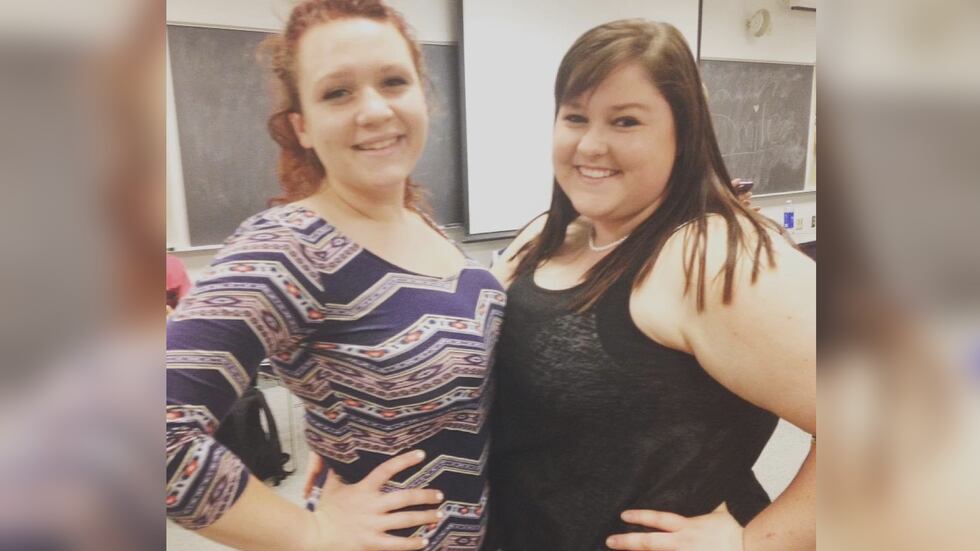 "After our first official sorority meeting, I invited her over to get to know one another and then she basically lived with me the rest of freshman year," Holly remembered.
The duo quickly became attached at the hip. Holly describes her best friend as innocent and goofy.
she was insanely smart like you would just look at this girl and be like how this tiny, goofy package can just have this big brain," Holly said. "She was very impressive and like a warm being."
Just a door down from Holly, lived another student, Adam Fravel. A man who would become a central part of Madeline's story.
A Loving Brother
Adam Fravel was born on January 29, 1994, and is also the youngest of three. He grew up on a farm an hour south of Winona in the small town of Mabel, Minnesota.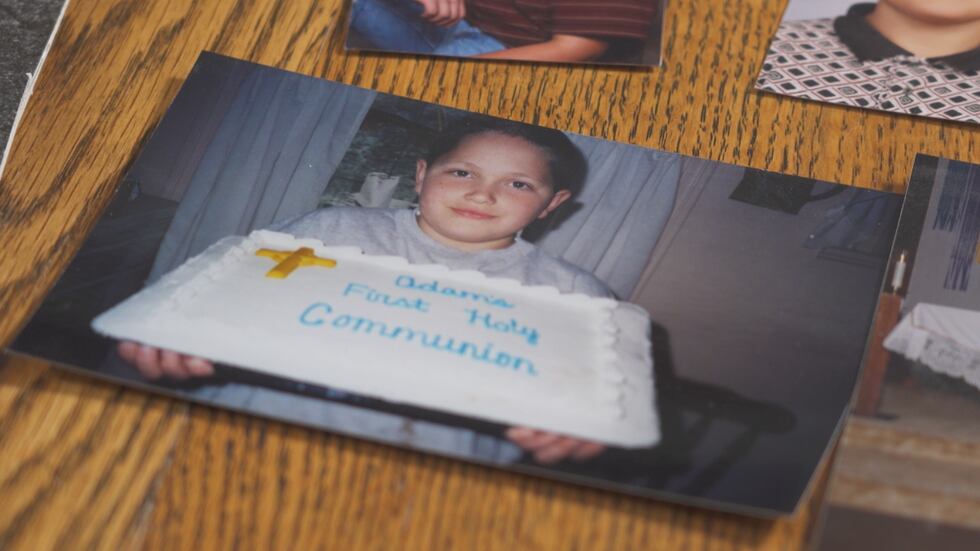 "He loved sports. He loved football. He loved computers, that was a big thing," Adam's sister Theresa Sis.
Theresa has many fond memories of growing up with her brother.
"He was a very loving brother. I picked on him a lot growing up and he no matter what would always still come up to me and hug me even if I pushed him away. Told me that he loved me. He was a normal kid. A normal brother growing up," Theresa recounted.
In 2012, Adam graduated from Mabel-Canton High School and pursued his interest in computers at Winona State.
In college Adam joined a fraternity and, in the fall of 2014, met Madeline.
The Relationship
Friends said the relationship was off and on, but over time, feelings between Madeline and Adam evolved.
"It got more serious slowly. It wasn't a fast burn or anything. They took their time," Holly said.
Theresa remembers the two were very much in love during the beginning of the relationship.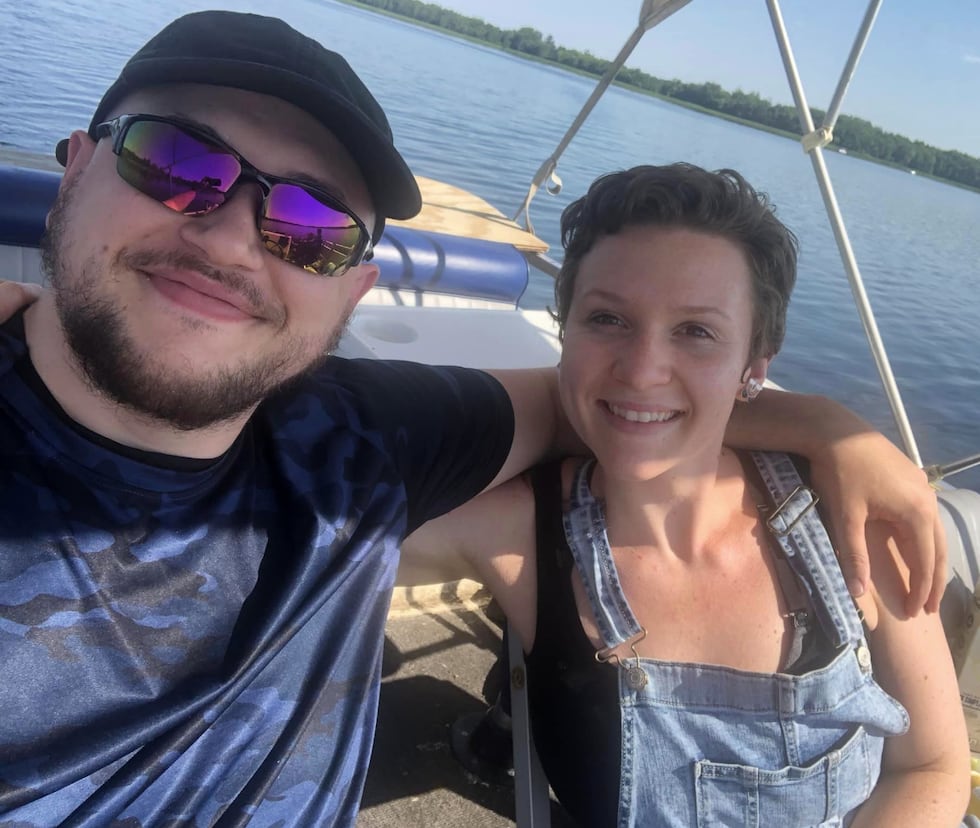 "They were very happy. He was a country boy, and she was a city girl so she basically knew nothing about the country life and so she really enjoyed learning everything in the country," Theresa said.
To Megan, Adam was a very different person when she first met him.
"He was pretty outgoing and seemed like interested in talking to us and um I think I first met him when she brought him to my mom's house," Megan said.
In 2017, Madeline made the big decision to move in with Adam across the bridge from Winona in Fountain City, Wisconsin.
A short time later, Madeline found out she was pregnant. Their daughter Ellie was born in 2018.
"When she messaged me that I was going to be an auntie. I was scared for her because she was young. You know they were still a young couple, but she was so excited," Holly said.
Now learning the ins and outs of motherhood, friends say Madeline loved being a mom.
Adam paused his education and started a factory job to provide for his new family while Madeline finished school. Two years later, the couple celebrated the birth of their second child, Noah, in 2020. Adam's sister remembers he was especially proud to have a son.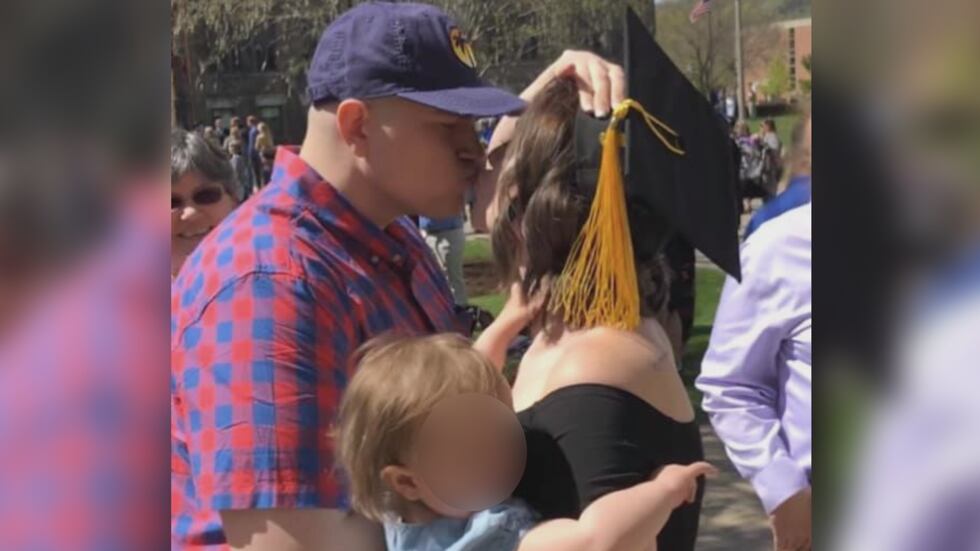 "When they welcomed Noah that was, it was his son you know. In general terms, you know a lot of men are excited for their first son," Theresa said. "Adam barely ever went a night without being with his kids. He always played with them, always doing something with them. Sometimes it would irritate me when I would try to have a conversation with him, and he was always too busy because he was with his kids."
The family moved around southeastern Minnesota for a few years before they moved back to Winona, settling in townhome on the northside of town.
Adam lost his job during the pandemic. At this point, Megan began to see a shift in her sister's relationship.
"It's kind of hard to describe their family dynamic because it just didn't seem like he was an integral part of the family. Like it just seemed like Maddie and the kids and then Adam was just kind of there," Megan said.
The change was noticed by others close to Madeline too. Megan said there were attempts to get Madeline to leave Adam, move with her up to the cities, but her sister's dream of her kids having a good relationship with their father held her back.
One incident stands out for Megan.
"My dad and my stepmom went down to pick her up once. It was after a choking incident that really freaked her out with Adam. So, they went down to get her and the kids, bring them back to their house and they thought that she would kind of stay but she went back home. There was a lot of conversations about how this relationship is not good for her, it's not good for the kids, it's not a great environment," Megan recounted.
There is no legal record of police responding to any calls of domestic violence between Madeline and Adam when they lived in Winona. However, according to Madeline's loved ones, problems grew. The safety of Madeline and the kids were now in question by friends and family.
The relationship between Madeline and Adam ended but the two continued living together. Madeline became a graduate student in public health at the University of Minnesota and worked at Mayo Clinic in Rochester.
She also stated seeing someone new.
"She was really excited to start a new chapter, especially with somebody new who actually seemed to care about her, was nice to her," Megan said.
Madeline looked into getting an apartment for her and the kids in a town nearby.
Adam was in the process of moving out of the townhome. Theresa said she doesn't want to comment on what Adam's plan was after moving out.
Even though the two were beginning to part ways, Adam was still in the picture. To anyone looking in from the outside, Madeline appeared to be her normal, bright self. Something that was on full display when she met up with her sorority sister in October of 2022.
"This weekend was the last weekend I saw her alive," Holly said.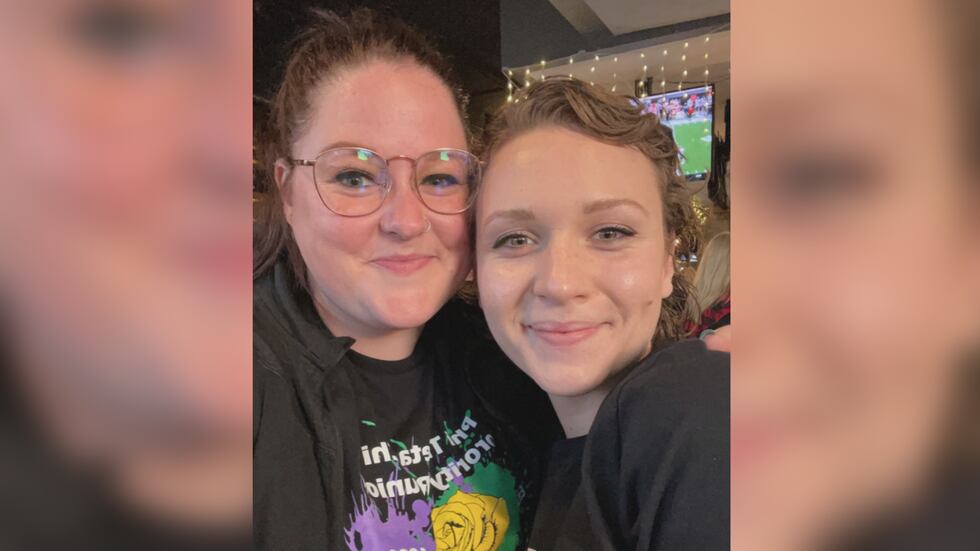 Copyright 2023 KTTC. All rights reserved.