Windy and very mild today; Much cooler air is on the way
High temps will fall from the 60s today to the 30s and 40s in the next week
Published: Nov. 16, 2023 at 1:23 PM CST
ROCHESTER, Minn. (KTTC) – We've reached what looks to be the warmest and windiest day of the week as a surge of mild air works its way into the region ahead of a formidable cold front to our northwest. Expect partly sunny skies today with strong south winds reaching 40 to 50 miles per hour, and high temperatures will be in the mid and upper 60s. A Windy Advisory will be in effect for most of the area until 7:00 this evening as strong gusts will cause problems for high-profile vehicles and may even blow around lawn ornaments.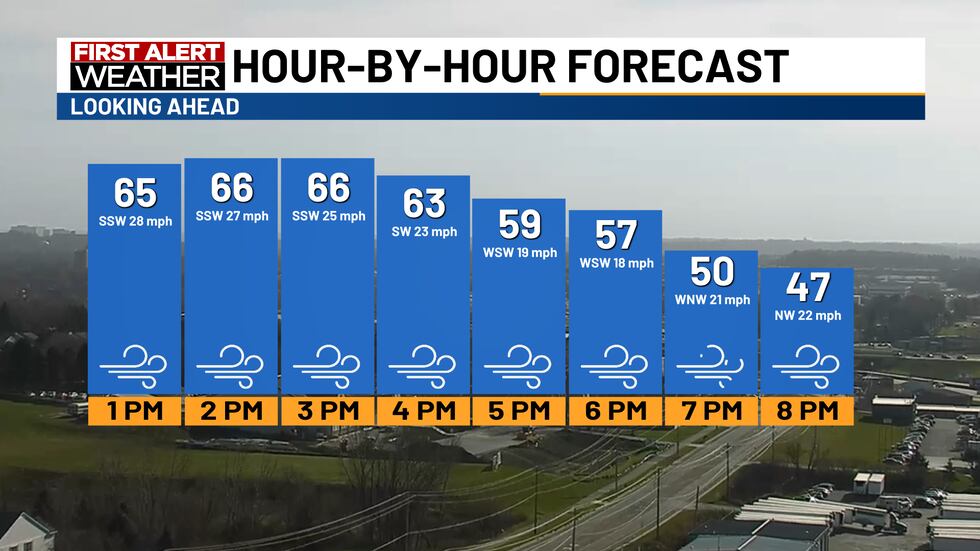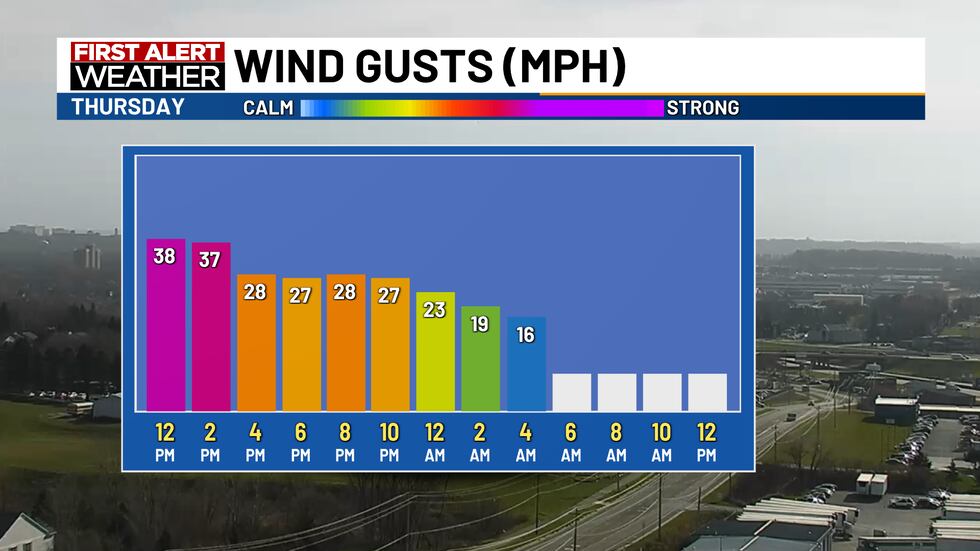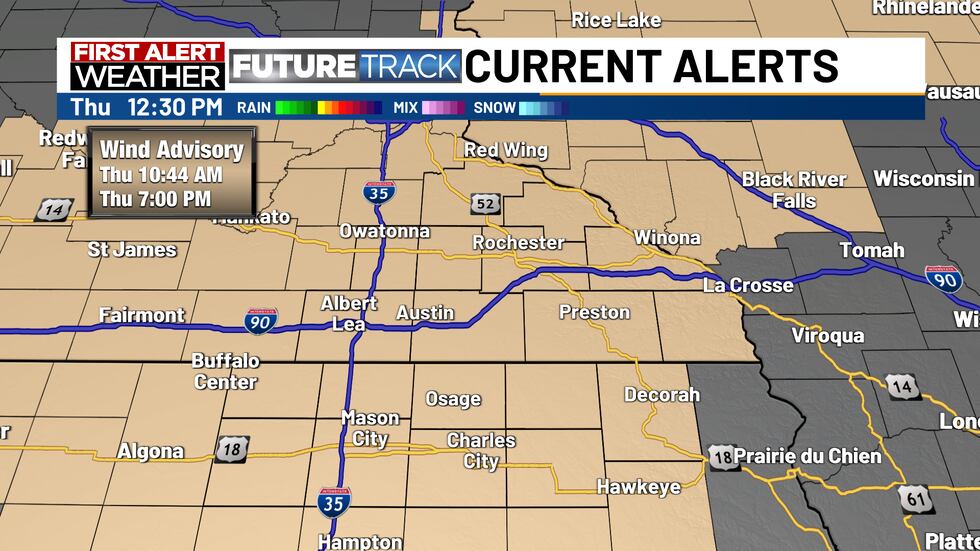 The cold front will move through the area just after sunset this evening, allowing colder air to move in from the northwest. Expect a gusty northwest breeze this evening and then clouds will clear off while winds will diminish after midnight. Low temperatures will be in the upper 20s with wind chill value in the low 20s.
We'll enjoy mostly sunny skies on Friday, but temperatures will be much cooler than anything we've experienced in the past week. High temperatures in the afternoon will be in the seasonably cool low 40s with a slight northwest breeze.
The weekend will be bright and pleasant, for the most part. Under a mostly sunny sky, high temperatures on both Saturday and Sunday will be in the low 50s.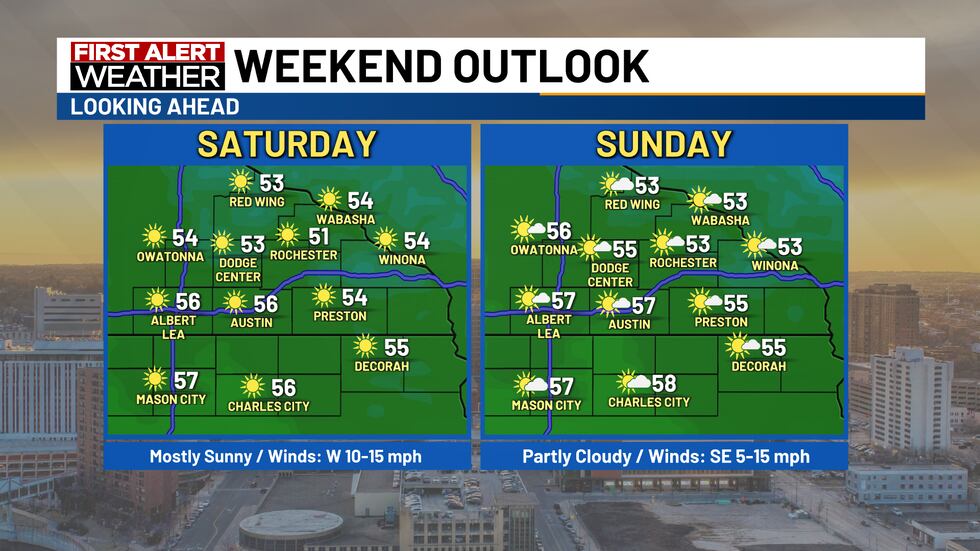 A storm system will bring a chance of light rain showers late in the day Monday and high temperatures will be in the mid-40s. On the backside of that system, a few light snow showers will be possible early next Tuesday with gusty winds also following the departing system. High temperatures will be in the upper 30s and some afternoon sunshine in the area.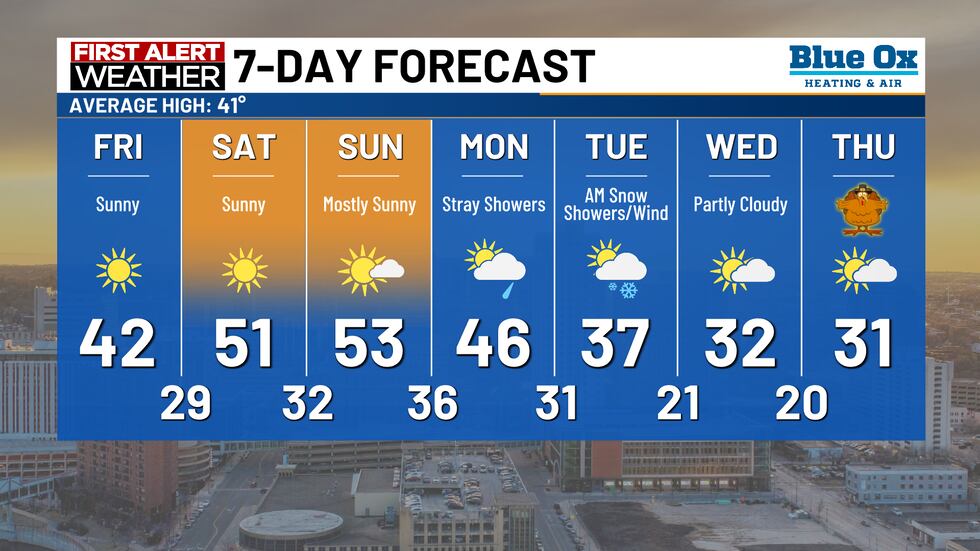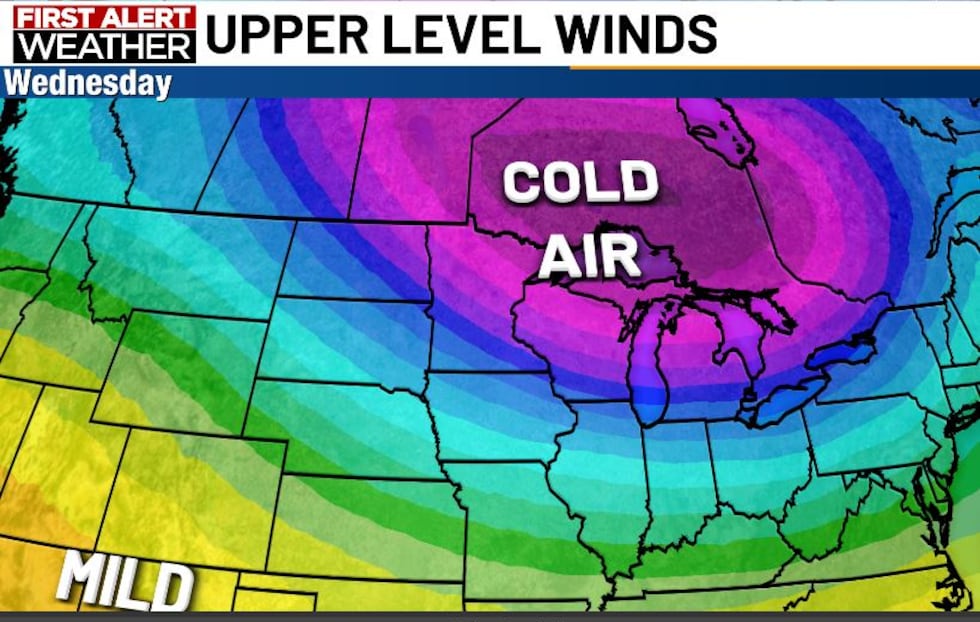 Colder air will pour into the region for the remainder of the upcoming week and temperatures will be a bit colder than the seasonal average for the first time in weeks. Expect occasional sunshine and clouds in the area from next Wednesday through the following weekend. High temperatures will cool from the low 30s on Wednesday to the upper 20s next Friday and Saturday. Thanksgiving Day will feature high temperatures around the freezing mark with raw northwest winds that will potentially keep wind chill values in the teens.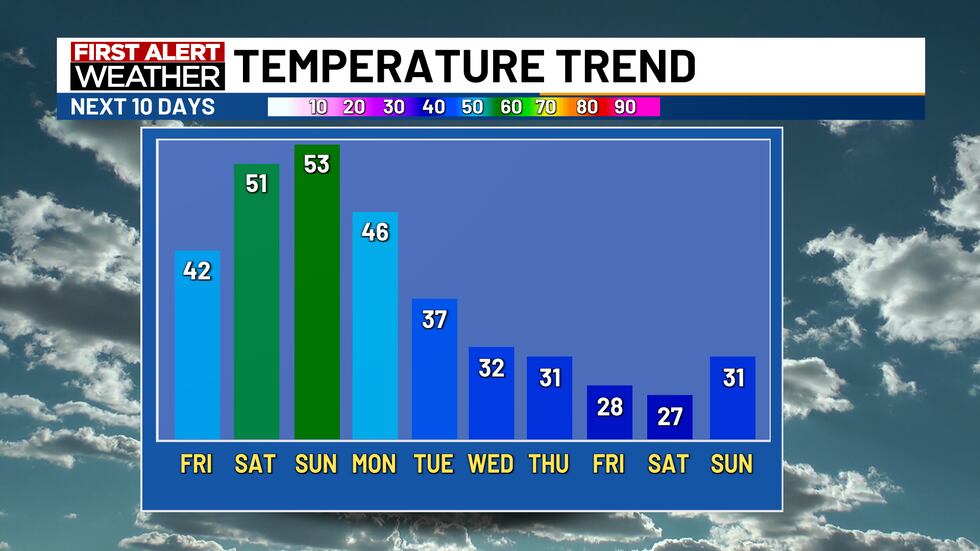 Copyright 2023 KTTC. All rights reserved.