Thanksgiving dinner reported to cost less this year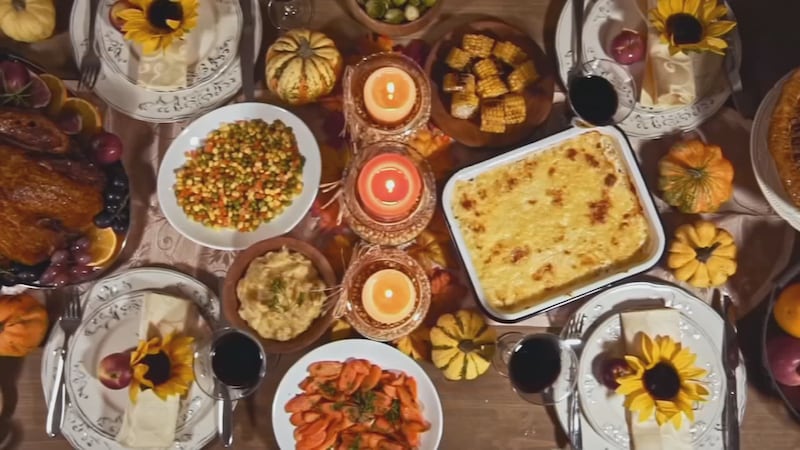 Published: Nov. 15, 2023 at 8:42 PM CST
ROCHESTER, Minn. (KTTC) – If it's your turn to host Thanksgiving Day dinner, you're in luck. The price of the turkey feast is down this year.
To feed 10 people, it will cost you $61.17. That's according to this year's annual survey by the American Farm Bureau Federation.
The 2023 figure is a 4.5-percent decrease from last year's record high meal price tag of $64.05.
That said, a Thanksgiving meal is still 25-percent higher than it was in 2019 before the pandemic.
Farm Bureau reported this highlights the impact high supply costs and inflation has had on food prices.
Turkey is traditionally the most expensive item on the Thanksgiving dinner table. This year, consumer turkey prices are down 5.6-percent.
So what does Farm Bureau say you can purchase for $61.17? The survey includes these items: turkey, stuffing, sweet potatoes, rolls with butter, peas, cranberries, a veggie tray and pumpkin pie with whipped cream.
Farm Bureau's Thanksgiving meal survey dates back to 1986, when the average meal cost was $28.74.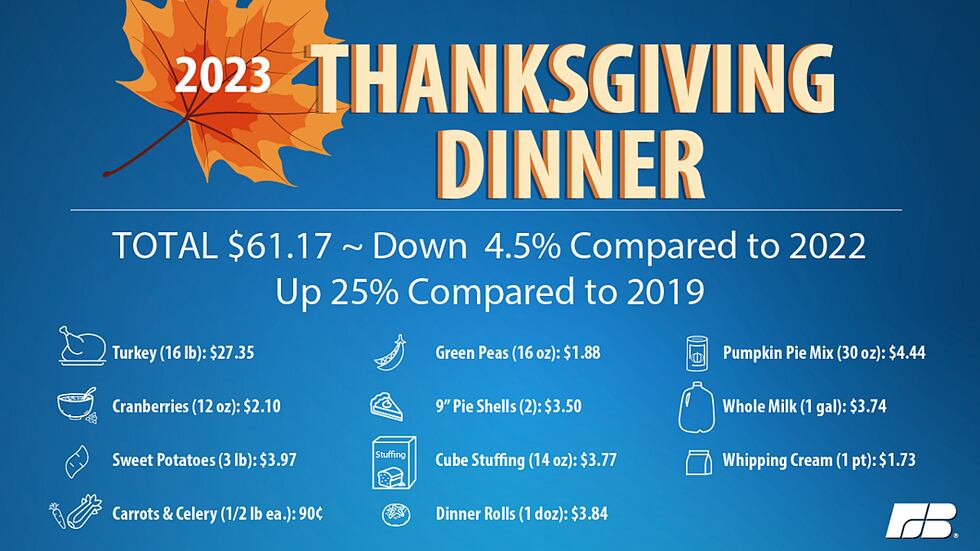 Copyright 2023 KTTC. All rights reserved.