Cooler temperatures on Friday; Nice weekend ahead
Calmer conditions this weekend
Published: Nov. 16, 2023 at 2:49 PM CST
ROCHESTER, Minn. (KTTC) – Thursday will be the last day of the week with really strong wind gusts. Hopefully, you didn't blow away on Thursday!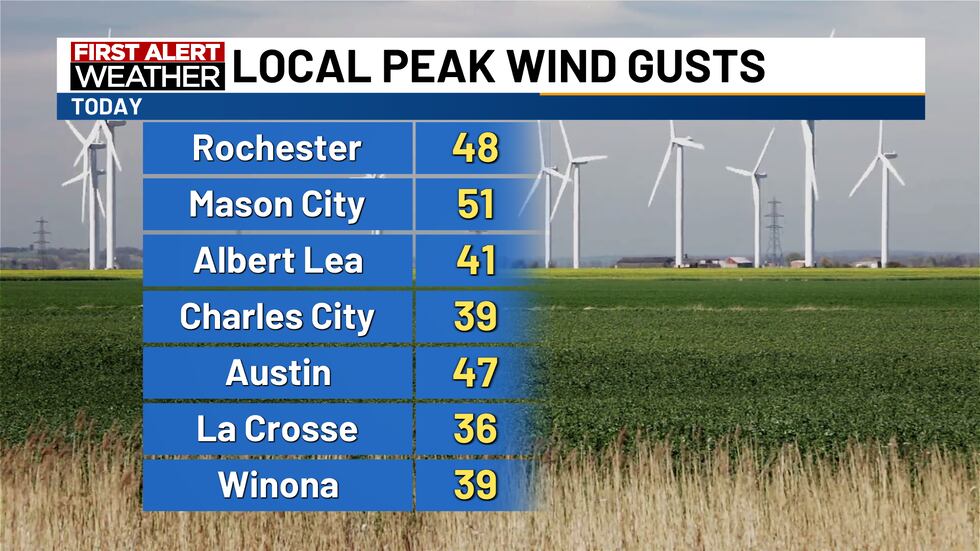 Wind gusts across SE MN and NE IA ranged from 35-50 mph on Thursday. The strongest wind gust was recorded in Mason City at 51 mph. The good news though, calmer conditions will settle in for the rest of the week.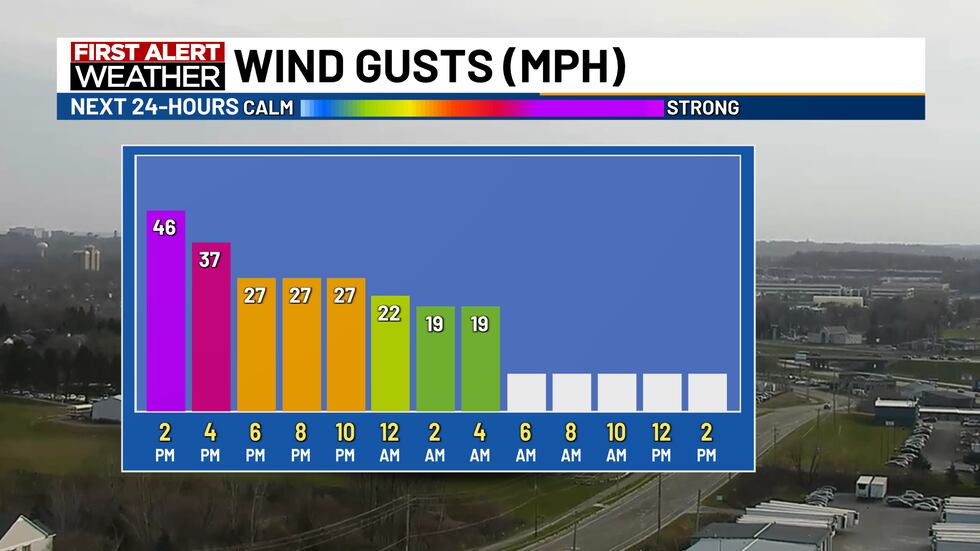 Wind gusts will slowly drop to below 30 mph overnight Thursday. Wind speeds should stay around 5-15 mph during the day on Friday.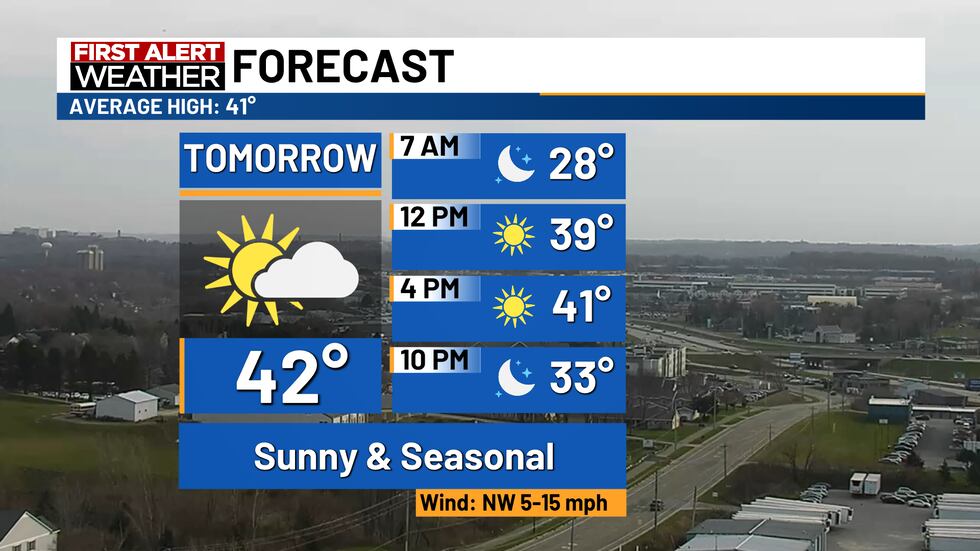 High temperatures on Friday will be around 20-25 degrees cooler than on Thursday. Highs will be right near seasonal averages in the lower 40s. Wind will be out of the northwest with mostly sunny skies.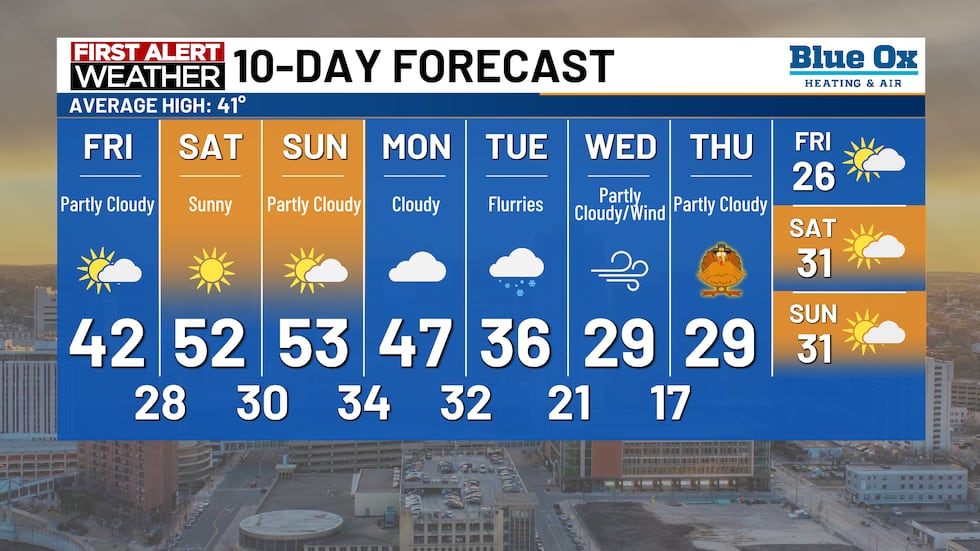 We'll still have really nice conditions on the way for the weekend. Highs will be in the lower 50s with sunny skies on both Saturday and Sunday. Temperatures will quickly drop throughout next week. Highs will fall from the 40s on Monday down to the 20s by Wednesday. Highs on Thanksgiving will be in the lower 30s and upper 20s.
We are tracking a possible weather-maker for late Monday through Tuesday. Right now, confidence is pretty low in terms of what precipitation type this system could bring. Keep an eye on the forecast throughout the weekend for any changes.
Nick
Copyright 2023 KTTC. All rights reserved.