65th Street NW in Rochester to open Friday Nov. 17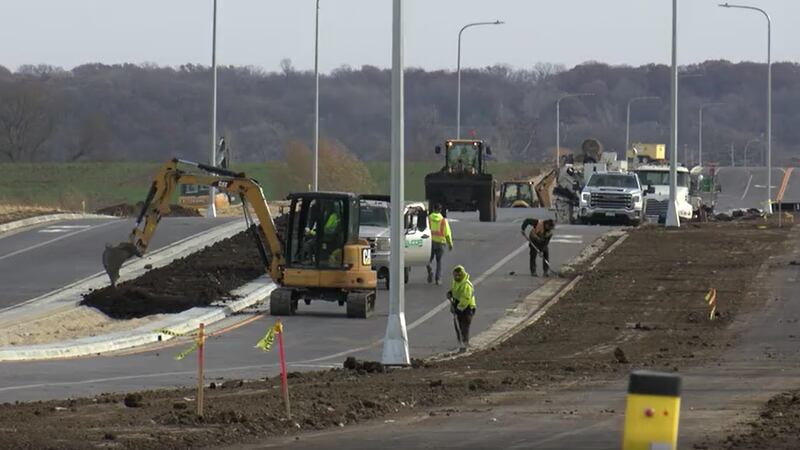 Published: Nov. 16, 2023 at 11:31 AM CST
ROCHESTER, Minn. (KTTC) – After nearly seven months of construction, 65th St. NW in Rochester will reopen to the public on Friday, November 17.
Construction started on April 24th to take a two-lane narrow road and add in curb and gutter, medians between travel lanes and dedicated turn lanes.
The new road will also feature on-street bike lanes and multi-use trails for pedestrians and cyclists on the south side of the road.
65th St. NW was closed from just past the entrance to Menard's to 50th Ave. NW, including the latter intersection being shut down for a time this summer to put in a roundabout. The intersection used to have a stop sign for those turning onto 65th from 50th.
In 2020, the city did a traffic study that showed 1,050 vehicles per day traveling along the west side of the project, near where Dakota Middle School is while 8,700 vehicles traveled on the east side of the project, from 50th Ave. NW towards Highway 52. The city expects these numbers to grow exponentially by 2045.
65th St. NW will now be complete construction-wise from Highway 52 to 60th Ave. NW past Dakota Middle School.
Copyright 2023 KTTC. All rights reserved.