Windy conditions return on Thursday; Big cool-down next week
Highs in the 60s on Thursday
Published: Nov. 15, 2023 at 2:56 PM CST
ROCHESTER, Minn. (KTTC) – Strong southerly winds will return on Thursday leading to temperatures warming into the upper 60s in some locations!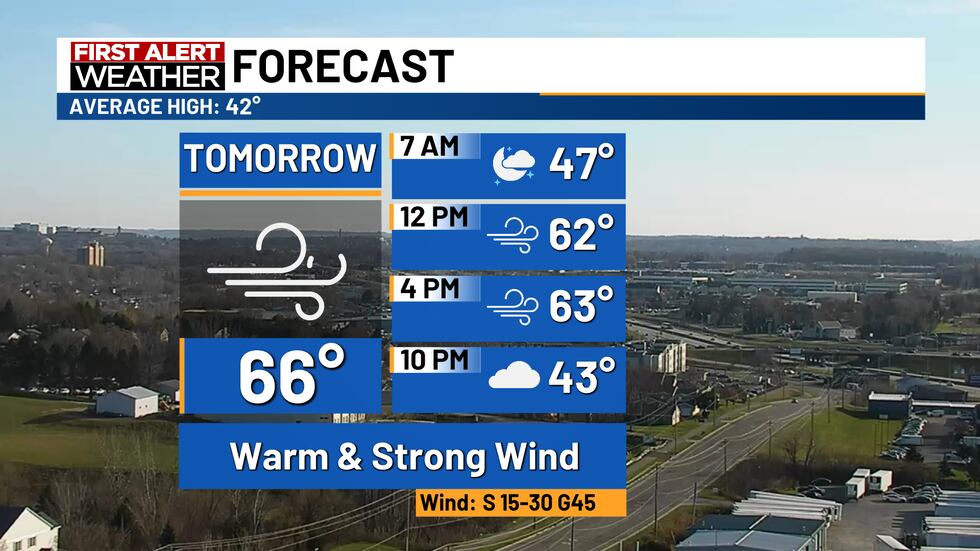 High temperatures on Thursday will warm into the middle and upper 60s with overcast skies. Temperatures will be around 18-22 degrees above average across SE MN and NE IA. Winds will be strong out of the south throughout the day on Thursday.
Wind gusts will be around 30-50 mph through the afternoon hours on Thursday. A "Wind Advisory" will be in effect for most of SE MN and NE IA from 9 a.m. until 7 p.m. on Thursday. Winds will slowly calm overnight Thursday into Friday morning.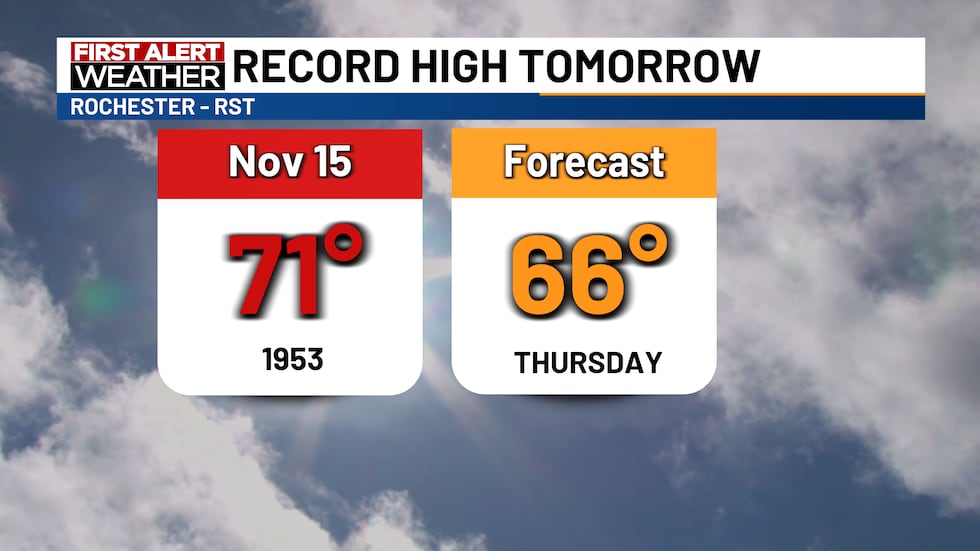 Even though we are approaching 20 degrees above average on Thursday, the record-high temperature will be hard to reach. The record-high for Thursday's date is 71 degrees set back in 1953. Right now, it looks like we'll fall just short of that mark.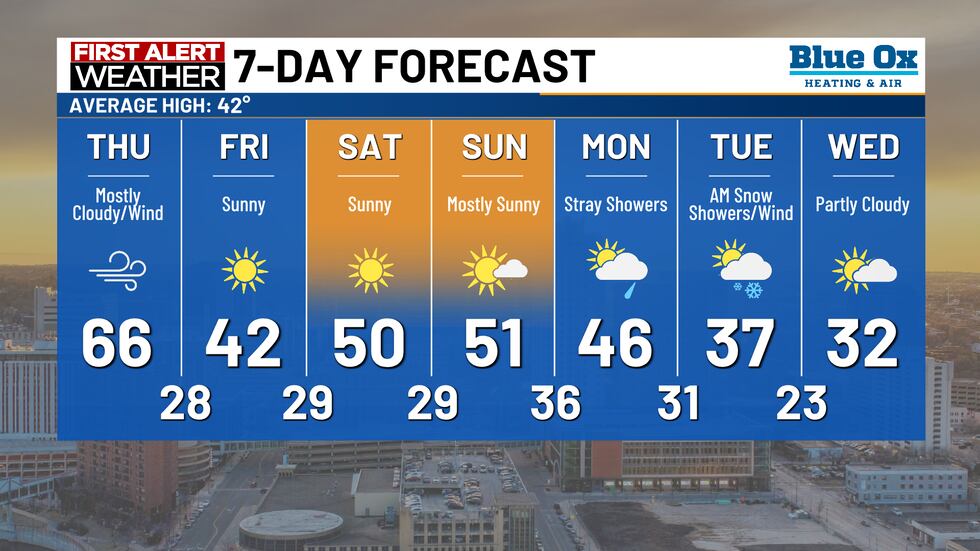 A cold front will pass through the region late Thursday dropping high temperatures on Friday into the lower 50s. Temperatures will recover this weekend warming back into the lower 50s on both Saturday and Sunday. A big cool-down is likely for most of next week. High temperatures will cool into the middle 30s just before Thanksgiving.
Nick
Copyright 2023 KTTC. All rights reserved.