Warm and windy weather ahead
50s and 60s through Thursday
Published: Nov. 14, 2023 at 3:23 PM CST
ROCHESTER, Minn. (KTTC) – Temperatures warmed into the middle 60s for most areas on Tuesday because of the strong southerly wind.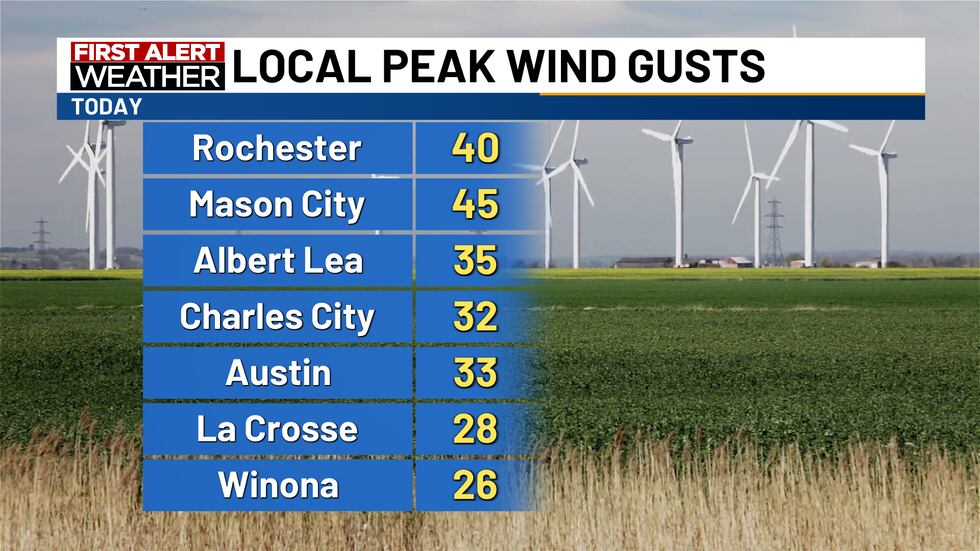 Wind gusts reached near 25-45 mph across SE MN and NE IA. Wind gusts will slowly calm Tuesday night into Wednesday.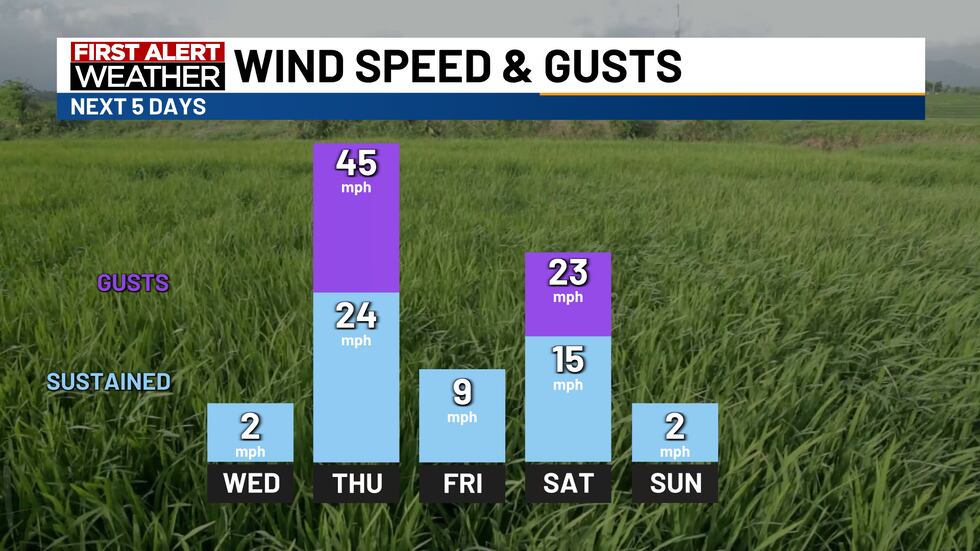 Calm conditions are expected on Wednesday with wind speeds around 0-5 mph. Strong southerly winds will return on Thursday. Wind gusts on Thursday could reach as high as 40-50 mph. A cold front will move through late on Thursday which will drop temperatures and wind speeds on Friday.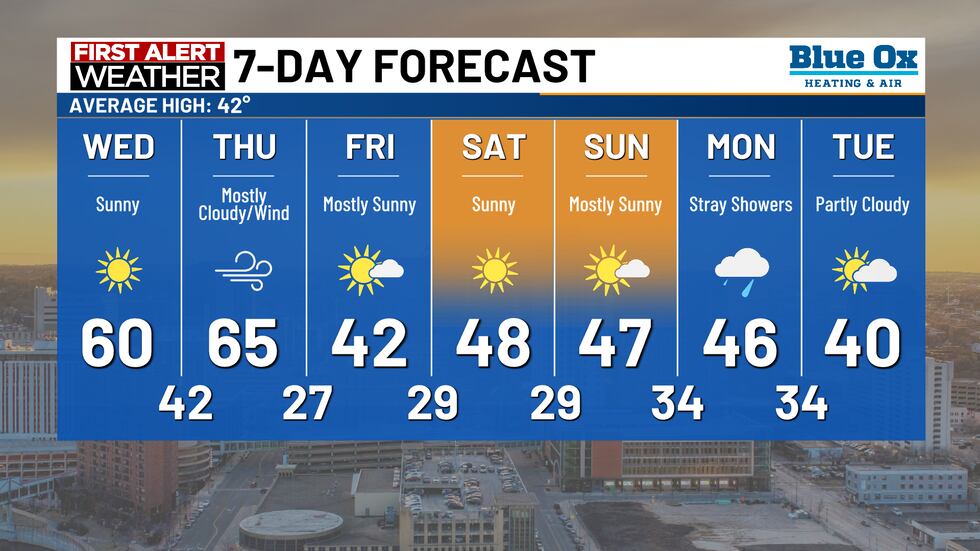 High temperatures on Wednesday and Thursday will be in the middle and lower 60s. A cold front moving across the region late Thursday will bring cooler temperatures on Friday. Highs to the end of the work week will be in the lower 40s with mostly sunny skies. High temperatures will return to the upper 40s and lower 50s for the upcoming weekend though!
Nick
Copyright 2023 KTTC. All rights reserved.