Incredibly mild this week; Much cooler this weekend and next week
High temps will drop from around 60 degrees to the 30s and 40s in the upcoming week
Published: Nov. 14, 2023 at 1:32 PM CST
ROCHESTER, Minn. (KTTC) – Gusty south winds continue to pull in warm air today ahead of an approaching cold front. Expect partly sunny skies today with south winds that will reach 30 to 40 miles per hour today. High temperatures will be in the low 60s, about 20 degrees cooler than the seasonal average.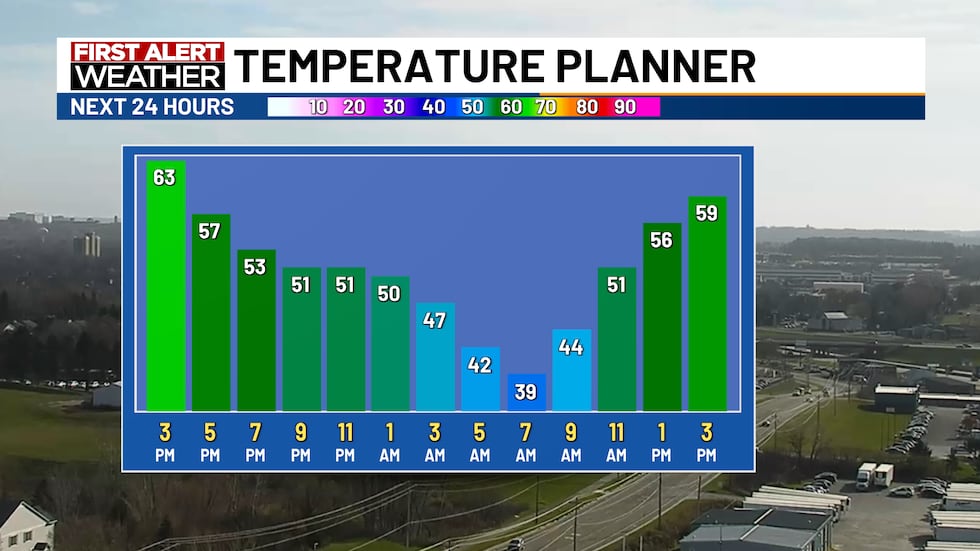 Winds will continue to reach 20 miles per hour this evening before diminishing in the overnight hours. Low temperatures will be in the upper 30s and low 40s.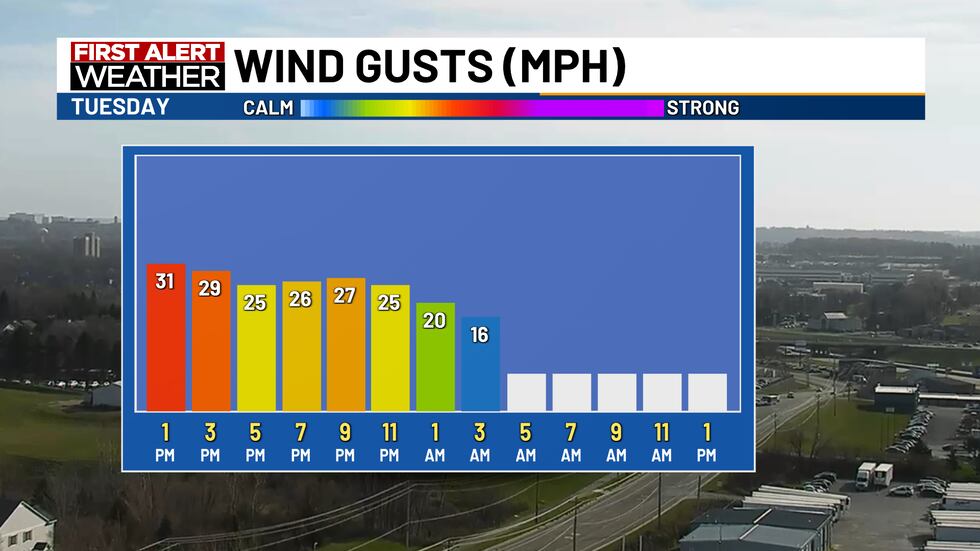 An area of high pressure will move through the Upper Mississippi Valley on Wednesday, bringing sunny and quiet weather to the area. Under a mostly sunny sky, high temperatures tomorrow will be in the upper 50s, with a very light northwest breeze.
South winds will kick in again on Thursday, ushering in another batch of warm air. Cloud cover will thicken during the day ahead of another cold front, but temperatures will still manage to reach the low 60s in the afternoon. The south winds ahead of that front will reach 45 miles per hour at times during the day and remain gusty through Thursday night.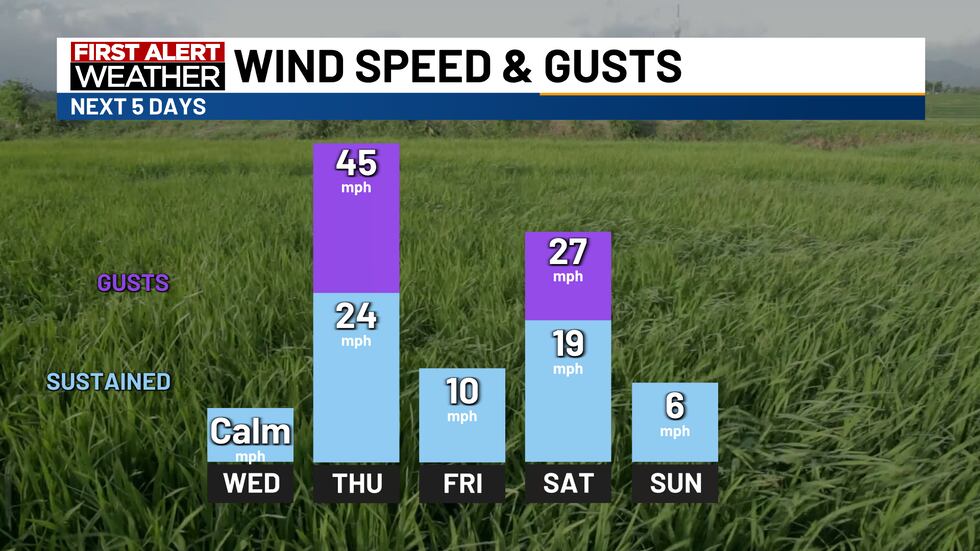 Cooler air will return to the region first thing Friday morning and it looks like it will stick around for the weekend. Expect mostly sunny skies on Friday with gusty, cool winds, and high temperatures will be in the low 40s. Wind chill values will be in the 20s and low 30s during the day.
The weekend will be bright and seasonably cool. Expect mostly sunny skies on both Saturday and Sunday and high temperatures will be in the mid and upper 40s.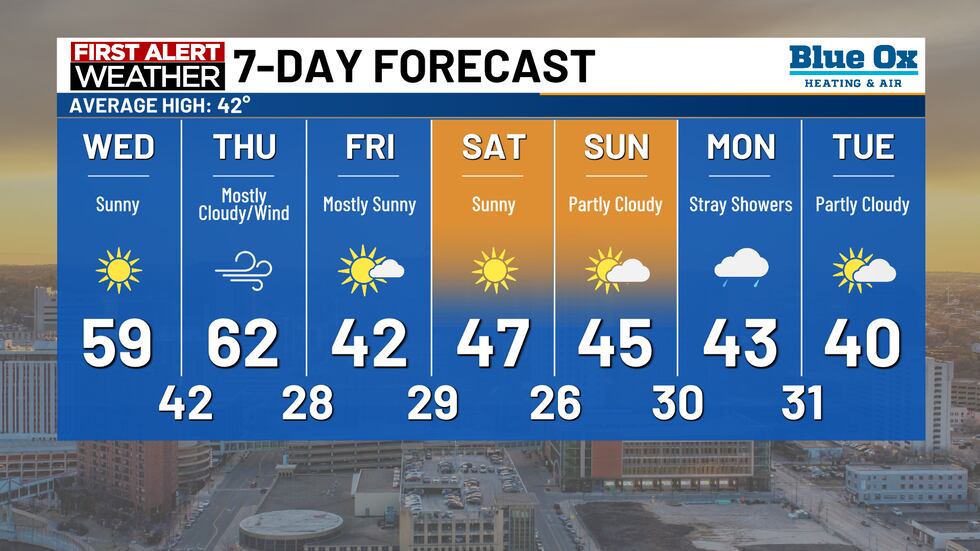 The upcoming week will feature a gradual cooling trend that will lead to temperatures colder than the seasonal average for the first time in a couple of weeks. There will be a chance for a few stray showers on Monday and then partly sunny conditions for the remainder of the week. High temperatures will cool from the 40s to the low 30s by Thanksgiving.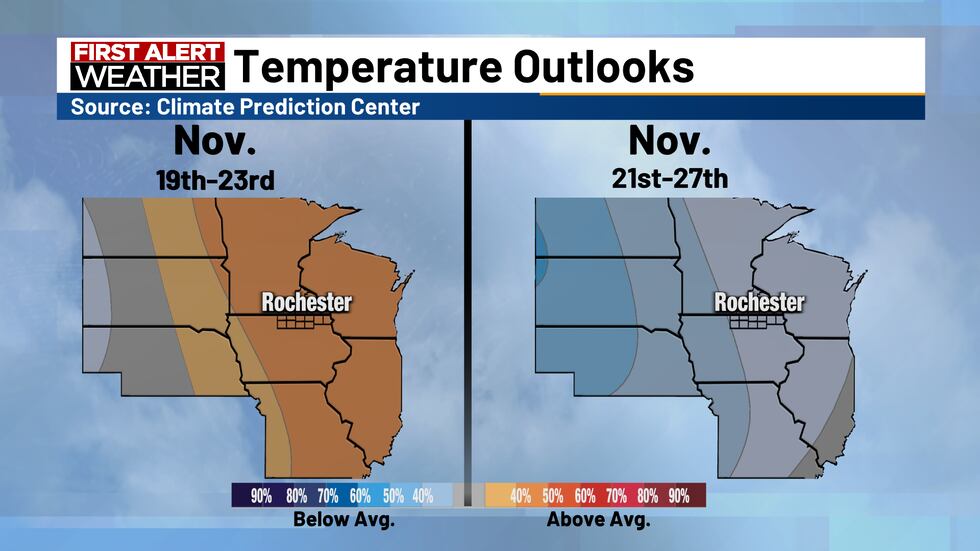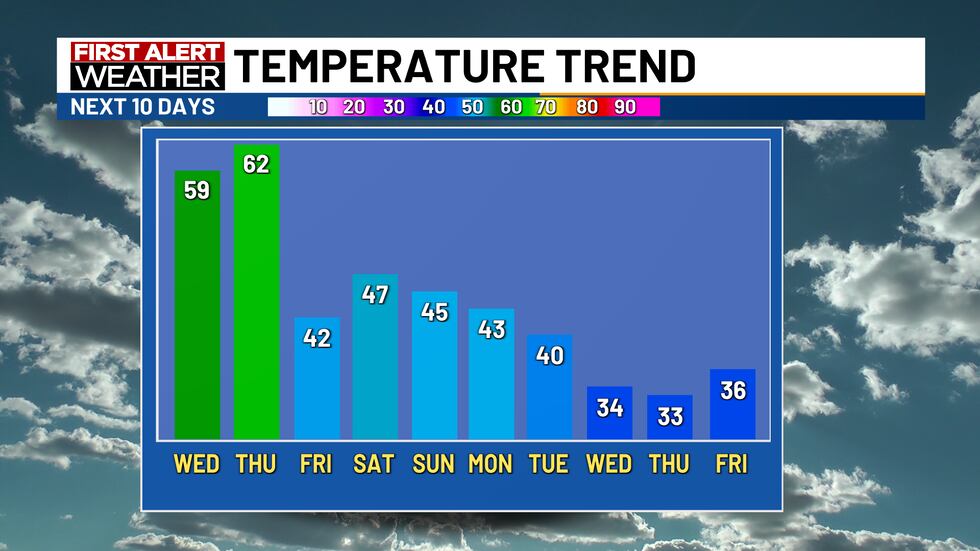 Copyright 2023 KTTC. All rights reserved.