Association of Fundraising Professionals celebrates 20 years of giving back to the community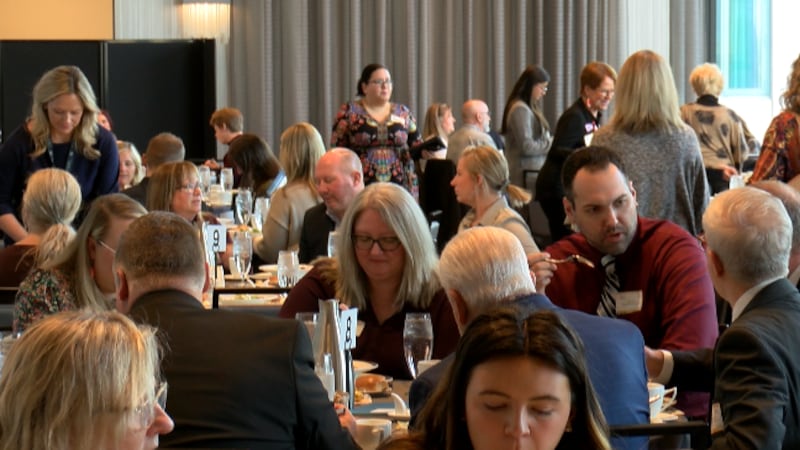 Published: Nov. 14, 2023 at 5:06 PM CST
ROCHESTER, Minn. (KTTC) – The Association of Fundraising Professionals (AFP) celebrated 20 years of giving back to the community Tuesday, along with National Philanthropy Day by recognizing those who have made a difference in southern Minnesota.
AFP supports several nonprofit organizations, everything from the Ronald McDonald House to the Salvation Army to people living with disabilities.
"Our organization, AFP, promotes ethical fundraising, supports education for fundraising professionals and holds very high standards," Stacey VandenHeuvel, AFP southern Minnestoa chapter president, said. "So that everyone is practicing fundraising in the very best way possible."
The event paid tribute to those who have made meaningful community contributions. Since 2004, philanthropy awards have been handed out to those making a difference.
Nationwide, AFP raised more than $150 billion in 2022.
Mayor of Rochester, Kim Norton, made a proclamation at the event, stating November 15, National Philanthropy Day, is an official Association of Fundraising Professionals Sanction Day.
Copyright 2023 KTTC. All rights reserved.