Four transported to hospital after possible carbon monoxide, chlorine leak at Rochester hotel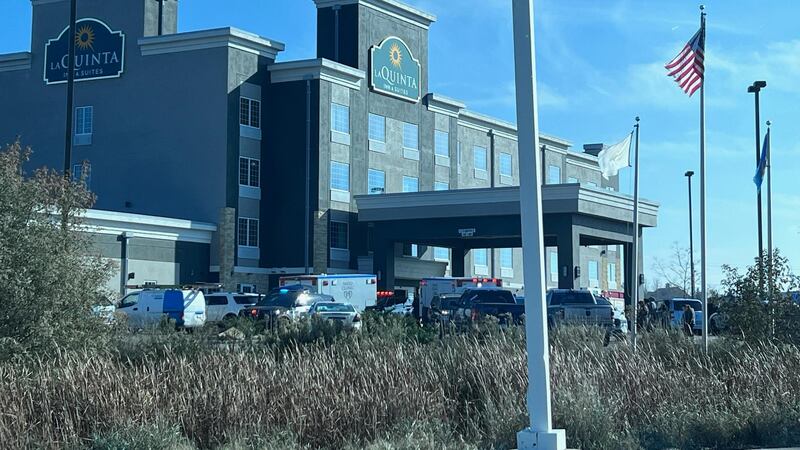 Published: Nov. 4, 2023 at 3:19 PM CDT
ROCHESTER, Minn. (KTTC) – La Quinta Inn & Suites by Wyndham was evacuated Saturday due to concerns for a possible carbon monoxide or chlorine leak.
According to Rochester Police Department, crews responded to what was coded as a medical call at LaQuinta at 4353 Canal Pl SE. Dispatch received a report at 11:20 a.m. of people experiencing various symptoms after swimming in the pool. The building was evacuated for a possible chlorine or carbon monoxide leak.
RFD said four people were transported to the hospital for care. All with acute carbon monoxide poisoning symptoms.
RFD assisted with getting the patients into the ambulance for further treatment by Mayo Clinic Ambulance Service staff.
RFD crews investigated the pool area with monitors and noted that highly elevated carbon monoxide levels were present in the pool area. Gas utilities were secured to the building to prevent possible further production of carbon monoxide into the building. Minnesota Energy Resources was called in to verify the origin of the leak. Large positive pressure ventilation fans were used to rid the structure of the dangerous atmosphere.
Troy Donahue and his girlfriend Cindy Clement were attending Donahue's granddaughter's 1st birthday party when they said they were women screaming.
KTTC reached out to La Quinta and staff said as of 2:00 p.m., people have returned to their rooms and workstations.
RFD said common symptoms of CO Poisoning are headache, dizziness, weakness, upset stomach, vomiting, chest pain, and confusion. It advises if someone suspects a carbon monoxide leak, to call 911.
Copyright 2023 KTTC. All rights reserved.