Longtime Twins announcer Bremer transitioning to front office role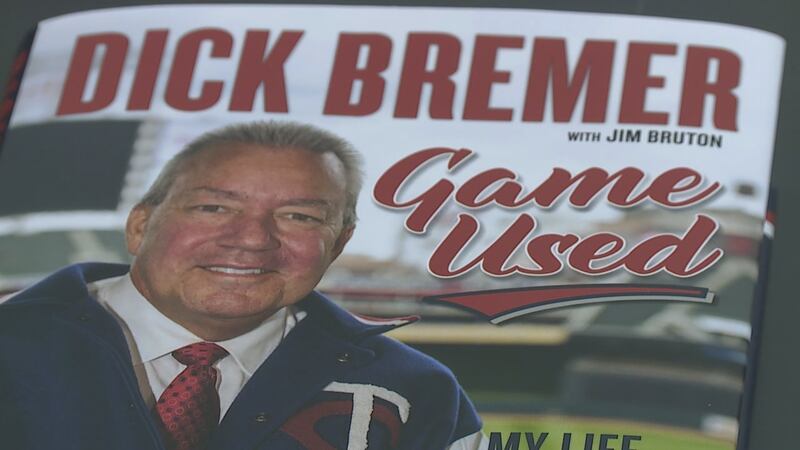 Published: Oct. 31, 2023 at 11:39 AM CDT
MINNESOTA (KTTC) – Longtime Minnesota Twins television play-by-play announcer Dick Bremer is stepping away from the broadcast booth after 40 seasons.
Bremer will be transitioning into a Special Assistant role in the organization's front office at the end of the year.
This new role will ensure Bremer continues to be an ambassador for the Twins through storytelling and representing the team at Twins community and fan events, according to the team.
"For 40 years, I've been blessed to totally immerse myself in the game that I love for the team that I love. In those 40 years, I broadcast 4,972 Twins games. Over the last year or so, I thought it would really be cool to make it to 5,000. Then, I thought to myself, how selfish would that be? A broadcast should NEVER be about the announcer. It should ALWAYS be about the game and those who play it. I hope in my final season, I proved that 'I've still got my fastball', a goal I set when I started with the Twins in 1983. I look forward to the next chapter in my life with the Twins and thank Twins Territory for 40 incredible seasons! God bless."
Bremer was born in St. Paul and raised in Dumont where he graduated from Staples High School. He then want on to St. Cloud State University before beginning his career as the University of Iowa Men's Basketball play-by-play announcer.
Bremer started his career with the Twins in 1983 and has been with the team every year since, minus a one-year hiatus in 1986. He retires as the longest-tenured television broadcaster for a single team in Major League Baseball.
Bremer has also called has also called Minnesota North Stars games; Minnesota Vikings preseason football; University of Minnesota football, men's basketball and men's hockey; Big Ten basketball; and the Minnesota State High School League's football and girls' and boys' basketball tournaments.
The organization says it is currently assessing potential broadcast options, including the talent lineup for the 2024 season and beyond. An announcement is expected this offseason.
Copyright 2023 KTTC. All rights reserved.