Eagles Cancer Telethon auditions Oct. 29, Nov. 4
Published: Oct. 16, 2023 at 3:41 PM CDT
ROCHESTER, Minn. (KTTC) – KTTC is proud to once again partner with the Eagles Cancer Telethon in 2024.
This year's edition of the telethon will be the 70th in its history airing live on KTTC January 13th and 14th at the Mayo Civic Center.
If you'd like to perform in the telethon, auditions are coming up soon.
Auditions will be held Sunday, October 29 from 1 - 5 p.m. and Saturday, November 4 from 10 a.m. - 2 p.m.
Auditions will take place at the Rochester Eagles Club at 917 15th Ave. SE.
To learn more about the telethon, auditions or to donate to the Eagles Cancer Telethon, click here.
Contact James Skifter at jskifter@kttc.com or call 507-951-0449 with questions.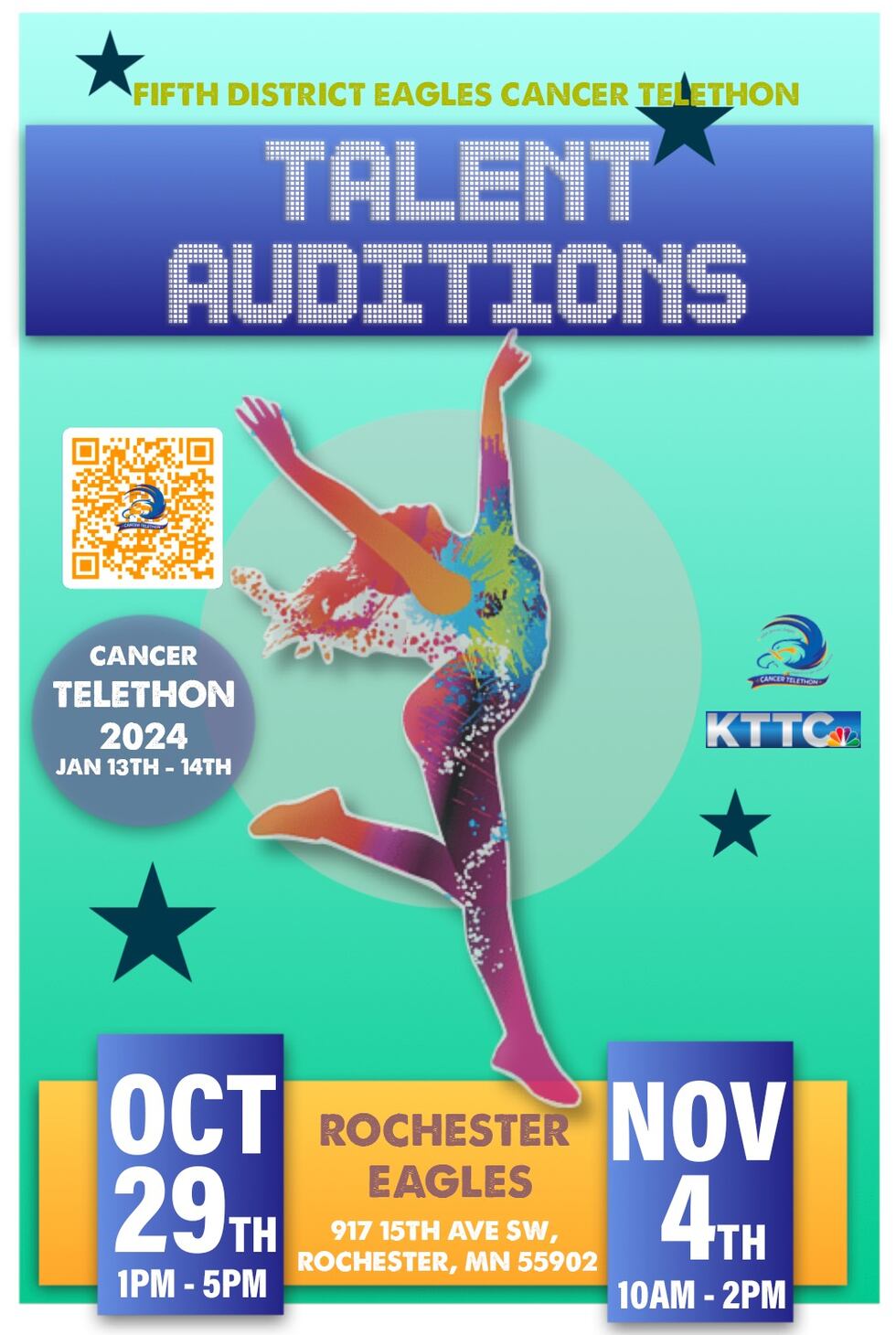 Copyright 2023 KTTC. All rights reserved.