Summer-like temps remain through early next week
Published: Sep. 30, 2023 at 7:13 PM CDT
ROCHESTER, Minn. (KTTC) – Conditions felt very summer-like around the region today, bringing record-setting heat to parts of our area. Rochester set a new record high temperature of 90° today.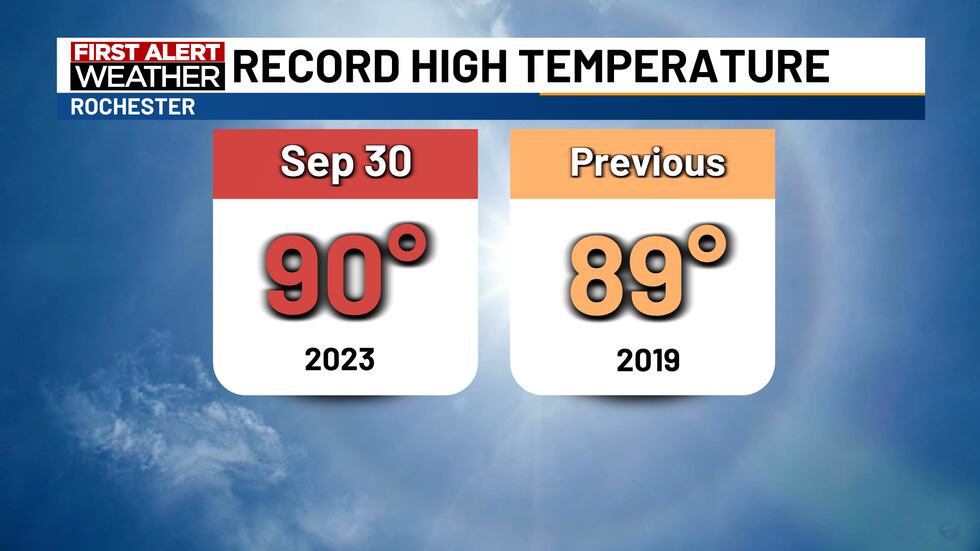 Tonight, conditions will remain warm as overnight temperatures cool into the mid-60s. Partly cloudy skies are expected with breezy south winds at 5-15 mph.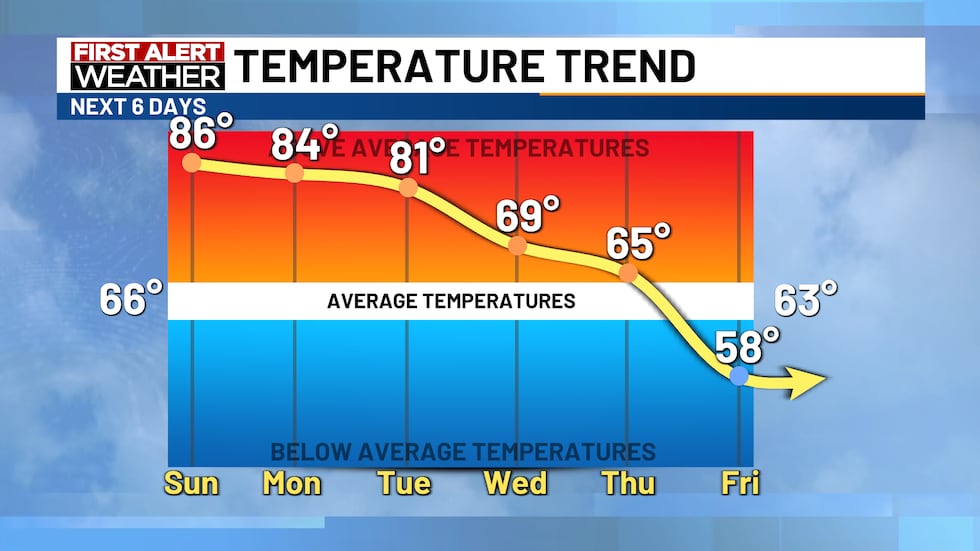 Our summer-like warmth continues Sunday with afternoon highs once again expected to reach the mid to upper 80s, possibly even low 90s in parts of northern Iowa. Mainly sunny skies are expected with breezy south winds at 10-15 mph. Well-above-normal temperatures in the low to mid-80s will continue into the early half of the work week with sunny and breezy conditions Monday and Tuesday.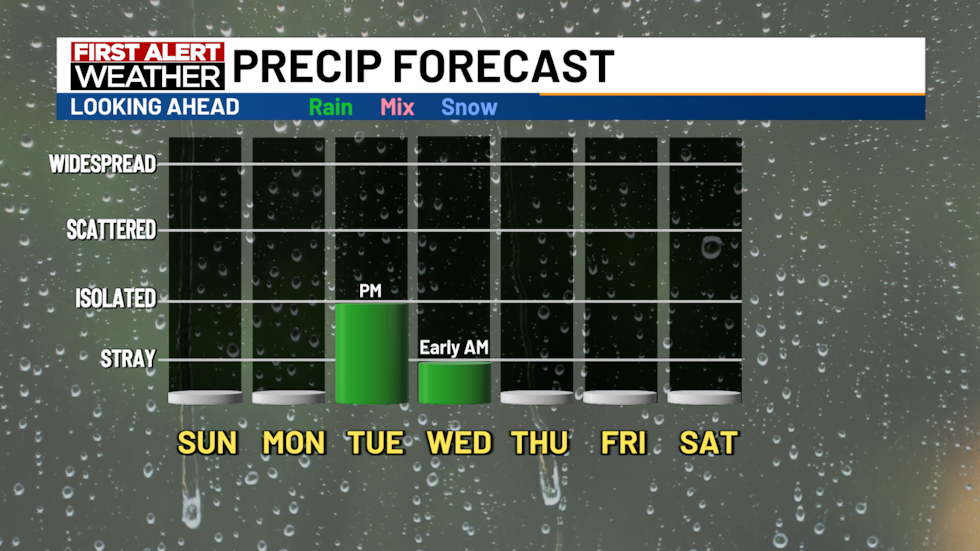 Between Tuesday night and Wednesday morning, a cold front will pass through the region, bringing a rain chance and cooler temperatures to our area. Isolated showers and thunderstorms will be possible Tuesday night into early Wednesday morning. By Wednesday afternoon, temperatures will feel more seasonal in the mid to upper 60s.
Temperatures will continue to be seasonal in the mid-60s Thursday before trending below normal into the mid to upper 50s Friday and Saturday.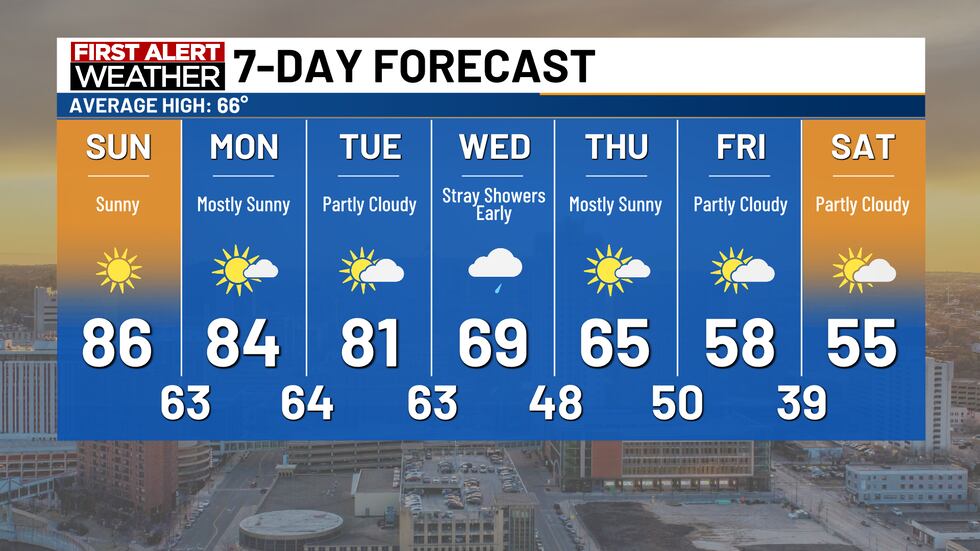 Copyright 2023 KTTC. All rights reserved.