Possible record breaking high temperature today
A cool down to more seasonable temperatures after the next front midweek
Published: Oct. 1, 2023 at 8:30 AM CDT
ROCHESTER, Minn. (KTTC) – The warming trend this weekend has not disappointed. Saturday a new record high temperature was set at the Rochester International Airport of 90 degrees. The record was last set four years ago in 2019 at 89 degrees. This morning conditions are quite warm, like yesterday, with temperatures into the mid-60s and lower 70s in some areas. Today's forecast calls for plenty of sunshine and somewhat breezy conditions. Winds will be out of the south ranging from 10-15 mph with gusts nearing 30. Similar to Saturday, today the Rochester International Airport could have the potential to tie or break the record high temperature. The record was previously set in 1976 at 88 degrees. Today's high temperature is forecasted to be in the mid to upper 80s in Olmsted County, while portions of northeast Iowa could see temperatures into the upper 80s and lower 90s.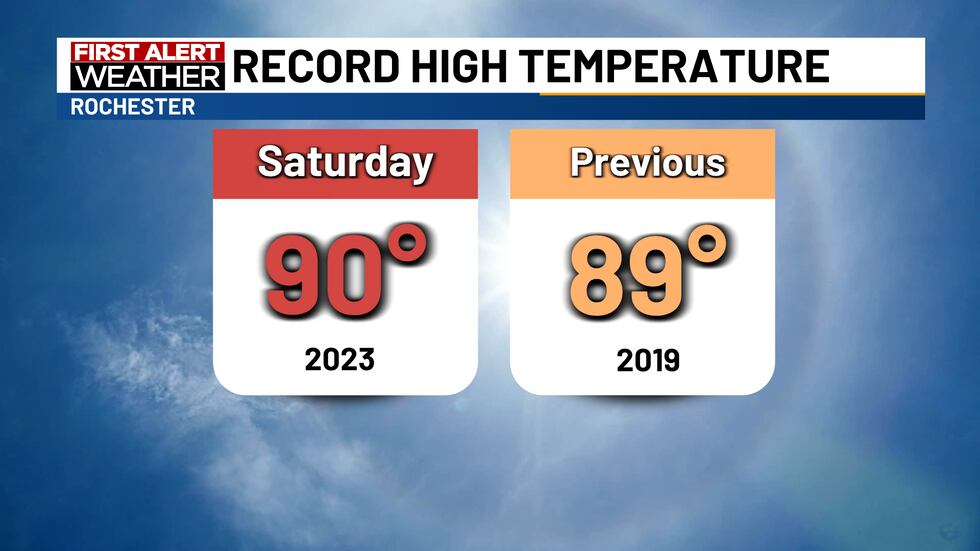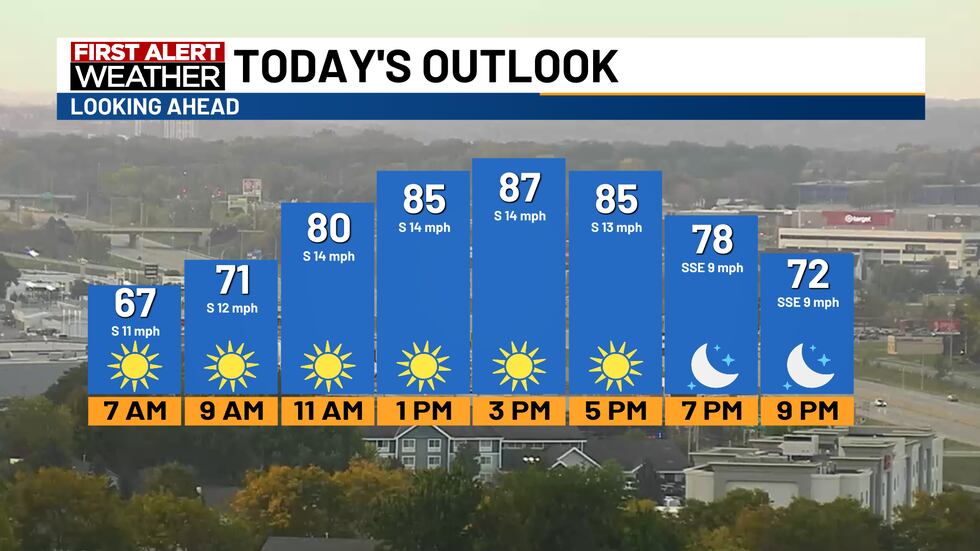 The good news though, a cool-down is on its way into the region by midweek. The next weathermaker is currently stationed near the borders of North Dakota and Montanna. This low-pressure system will roll into the region late Tuesday night and into early Wednesday morning. Isolated showers, with a chance of storms, will turn more stray through the overnight hours. Temperatures will then make a dramatic drop from well above average to below average right as the weekend rolls around.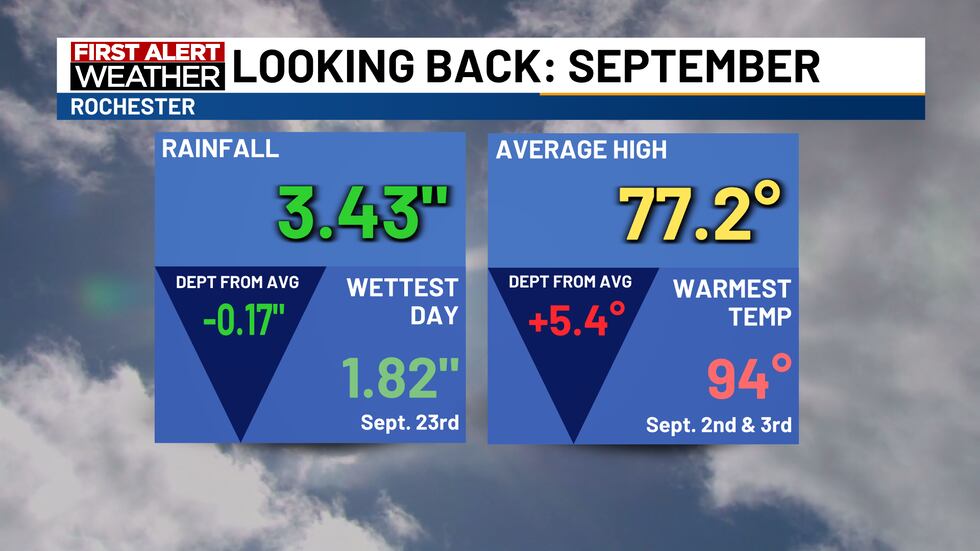 Now that October has begun we can take a look back at September. This past month many counties around the area received some much-needed rainfall in regard to the drought. September accumulated 3.43 inches worth of rain, which is just .17 off of the average for the month in Rochester. The city also saw an above-average temperature trend of almost 5.5 degrees from the normal high temperature for the month. The airport tracked an average high temperature of 77.2 degrees for the month, while the hottest temperature was recorded at 94 degrees during Labor Day weekend. That high temperature tied the record on September 2nd and 3rd.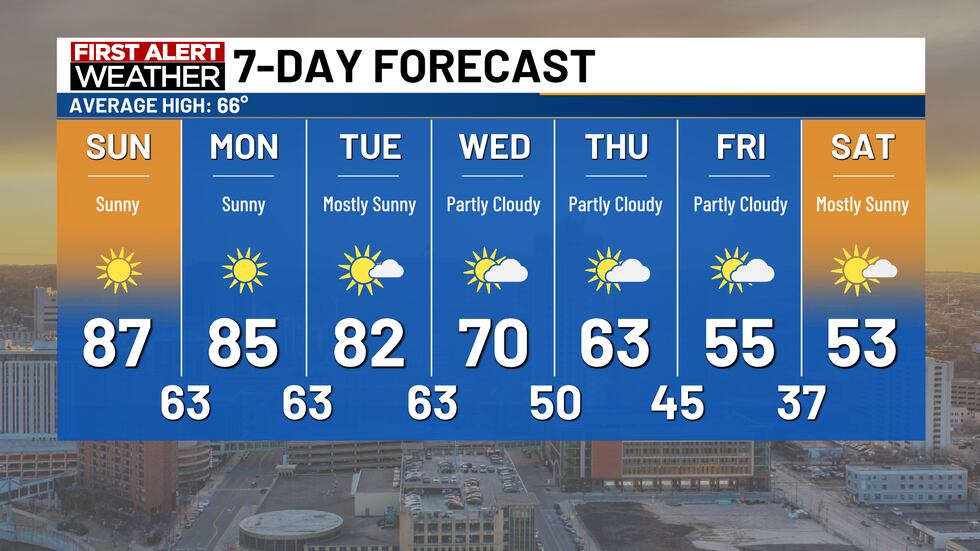 Plenty of sunshine and some cooler temperatures will be a nice change of pace later this week. Enjoy the sunshine and warm temperatures before they are gone.
Copyright 2023 KTTC. All rights reserved.