Late summer heat continues next few days
Big temperature change arrives later this week
Published: Oct. 1, 2023 at 6:15 PM CDT
ROCHESTER, Minn. (KTTC) – Rochester and many other locations saw another day of record-breaking high temperatures today after highs soared into the low 90s.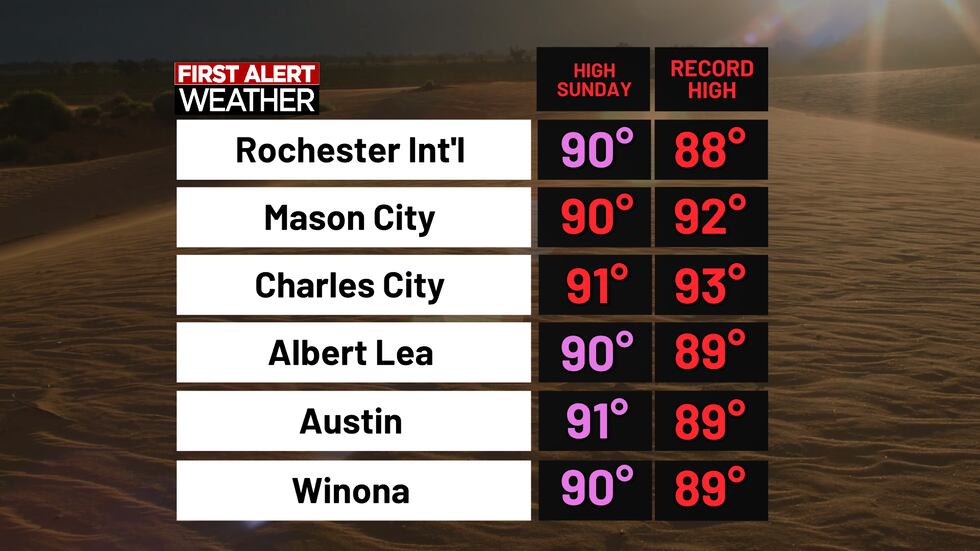 Conditions will remain warm and quiet tonight with mainly clear skies. Overnight temperatures will be in the mid-60s with breezy south 10-15 mph.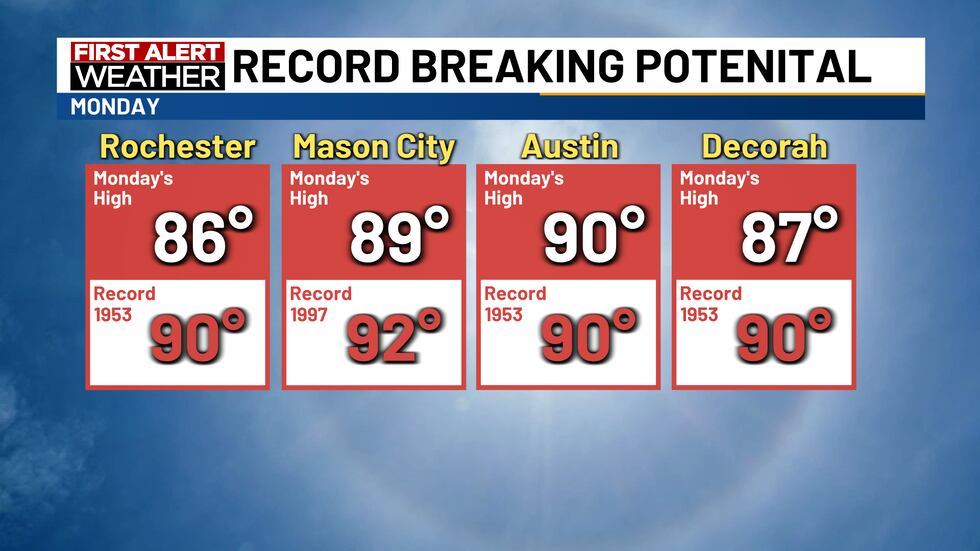 Late summer heat will continue to keep well above normal temperatures in the mid-80s to low 90s in the region on Monday and Tuesday. Winds will be blustery out of the south at 10-20 mph with gusts up to 25-30 mph and mainly sunny skies. Some locations could have potential record-breaking heat again on Monday.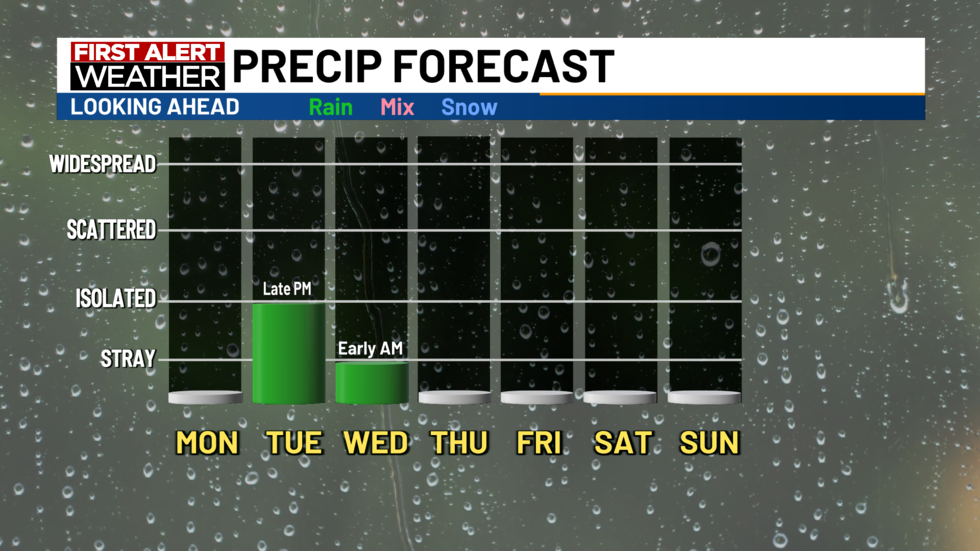 Late Tuesday night into Wednesday, a strong cold front will pass through the region. That will bring two things to our area, isolated to stray showers and thunderstorm chances and cooler temperatures for the late week. Temperatures will be much more seasonal in the mid to upper 60s Wednesday and Thursday before cooling into the low to mid-50s Friday and Saturday.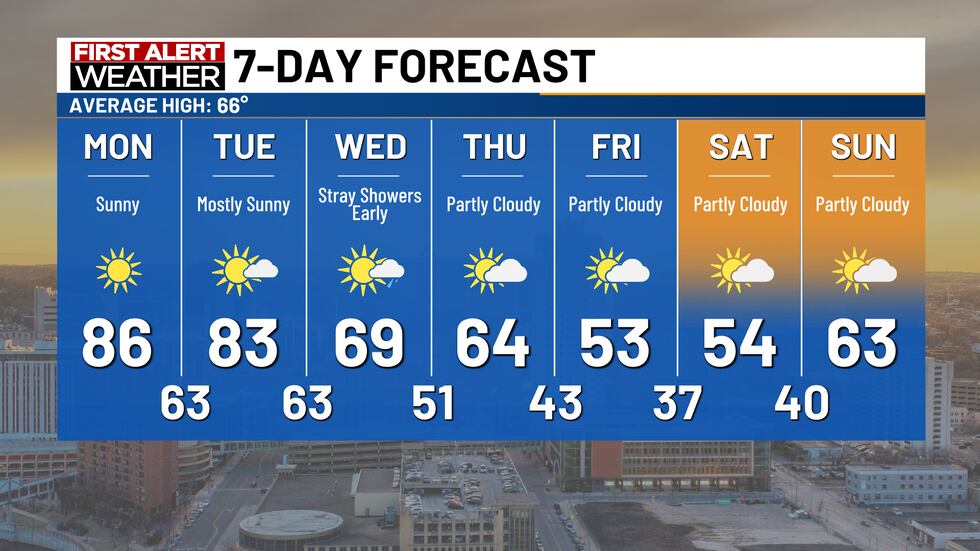 Copyright 2023 KTTC. All rights reserved.