Above average temperature trend to continue through weekend
Chance for stray showers, storms until the early afternoon hours today
Published: Sep. 30, 2023 at 9:01 AM CDT
ROCHESTER, Minn. (KTTC) – Saturday started off warm with temperatures in the upper 60s and low 70s across the region. Today's forecast holds partly cloudy skies with decreasing cloud coverage into the late afternoon and evening hours in Olmsted County. There is a chance of stray showers and storms to develop through the late morning and early afternoon hours for counties north of I-90. Mostly clear conditions will persist through the overnight hours with temperatures in the mid-60s.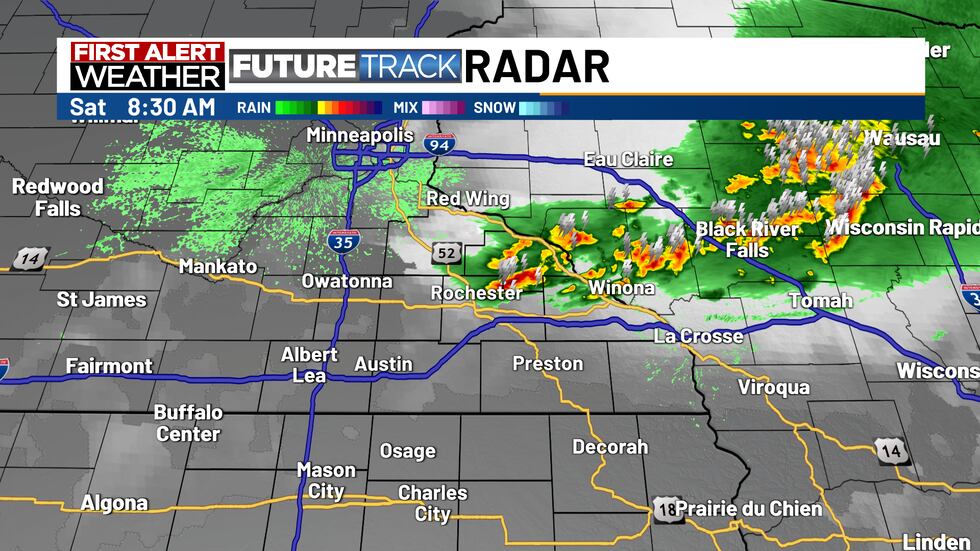 The same trend continues into tomorrow with very warm conditions and sunny skies. Areas around SE Minnesota and northern Iowa could see high temperatures into the mid to upper 80s. Monday will continue to have temperatures near the low 80s with a final cooldown coming midweek when the next system brings a stronger cold front. Temperatures will drop into the lower 60s by Thursday.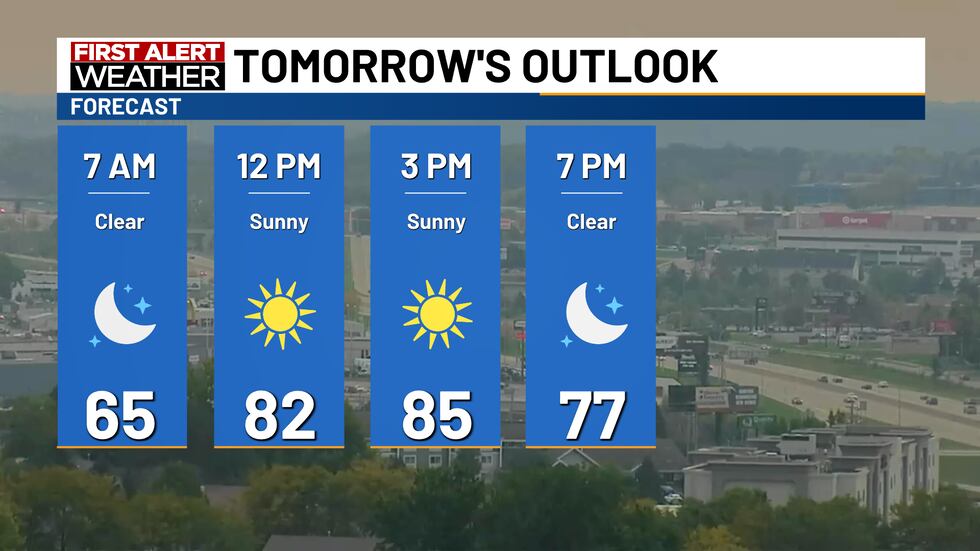 This warming trend is very above average for the end of September and the beginning of October. Our typical normal temperatures in Olmsted County are in the mid to lower 60s. Forecasted high temperatures are expected to be in the mid to lower 80s through Tuesday in Olmsted County. This trend is almost 20 degrees above average for this time of year, but when the next front rolls through, on Tuesday night into Wednesday morning, temperatures will drop dramatically into the low 60s by Thursday. The record high temperature at the Rochester International Airport for today is 89 degrees and was set in 2019. Sunday's record high temperature is 88 degrees and was set in 1976; however, conditions look favorable for Rochester to get close to that record high.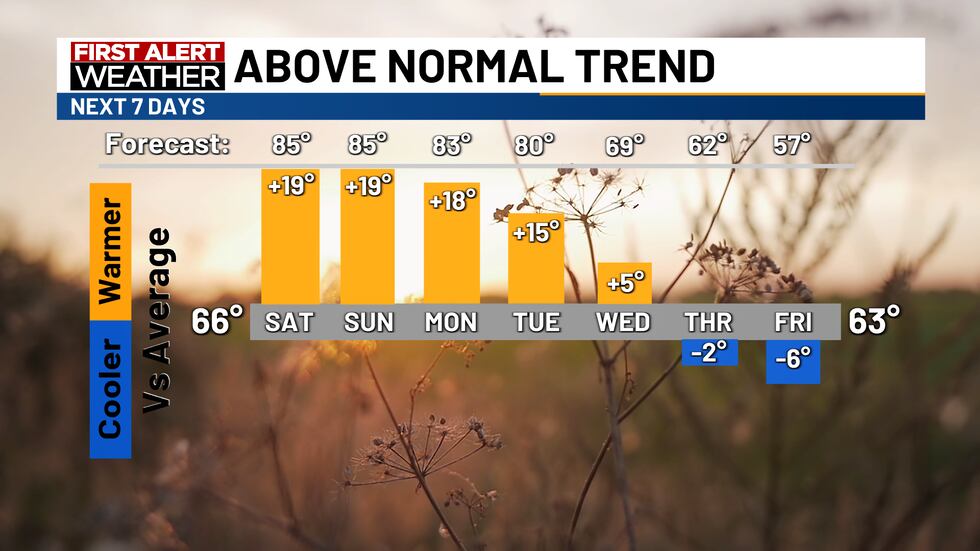 The rest of the week is looking to be nice and warm until the next front arrives on Tuesday evening and Wednesday morning. Isolated to stray showers are expected with that front. Soak up the sunshine and stay hydrated this weekend!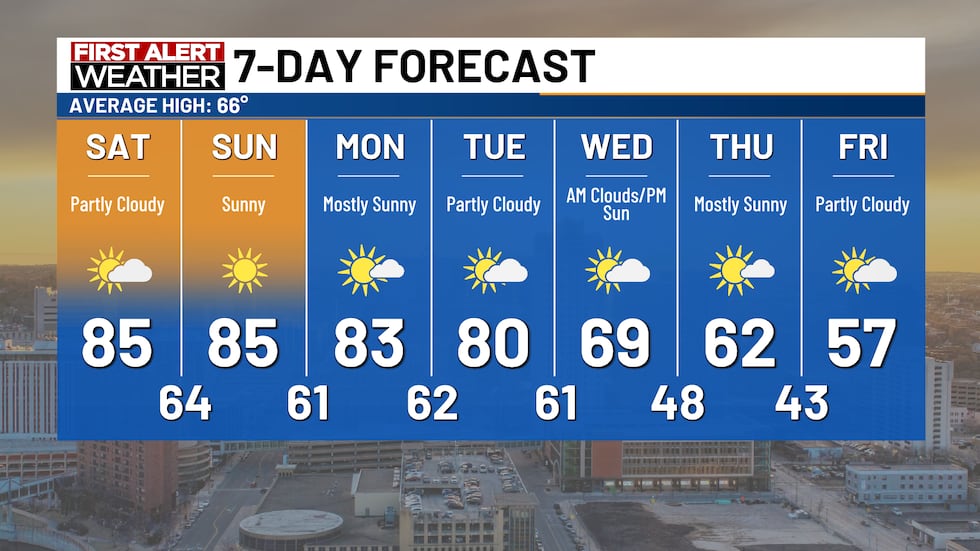 Copyright 2023 KTTC. All rights reserved.