Beautiful and warm weekend ahead
Stray rain chances early Saturday
Published: Sep. 29, 2023 at 6:03 PM CDT
ROCHESTER, Minn. (KTTC) – We are looking ahead to a beautiful fall weekend with summer-like conditions lasting into the upcoming work week. Mild temperatures tonight will make for a perfect evening for Friday Night Lights around the region. Temperatures at kick-off will be in the mid-70s and only cool into the upper 60s and low 70s by the end of the game. Overnight temperatures will fall into the mid-60s with mostly clear to partly cloudy skies. Winds will be breezy out of the southeast at 10-15 mph.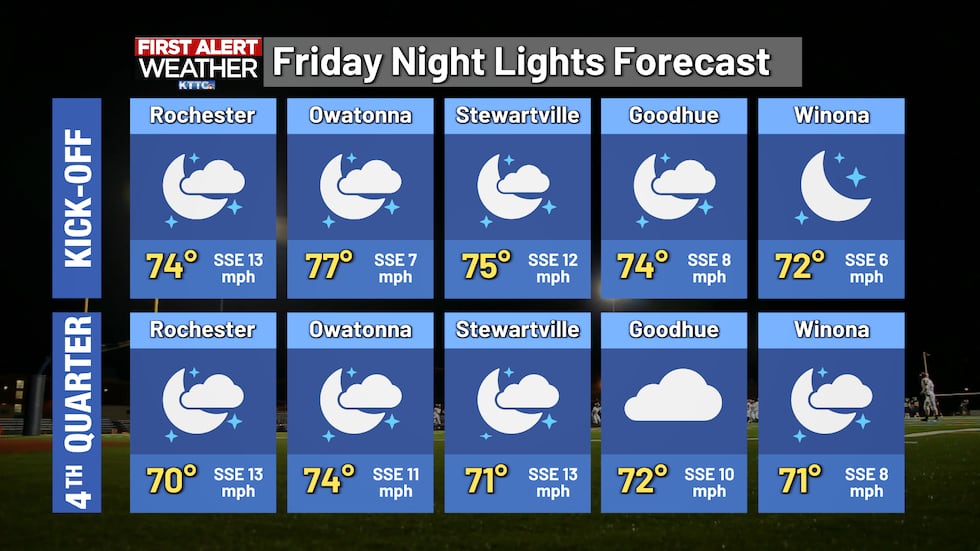 A warm and beautiful weekend is in store for the region, perfect conditions to get outside and check out the local apple orchards and pumpkin patches in addition to checking out the fall colors around our area. High temperatures will be in the low to mid-80s Saturday and Sunday with mostly sunny skies. Winds will be breezy on both days, out of the south at 10-15 mph with gusts near 20 to 25 mph at times.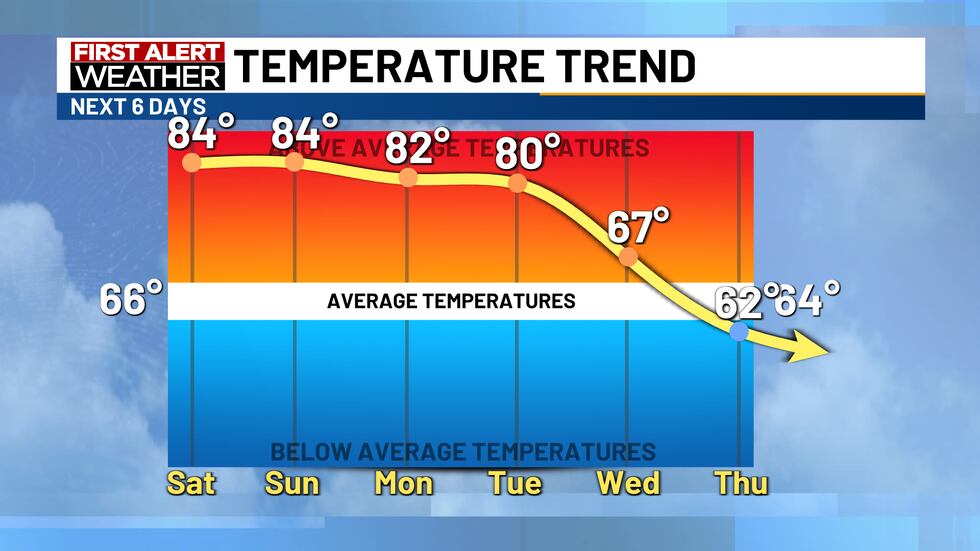 Warm, summer-like temperatures in the 80s continue Monday and Tuesday of next week. Winds will remain breezy with pleasant sunshine. A cold front will move through the Upper Midwest between Tuesday night and Wednesday, cooling temperatures back to seasonal levels in the mid to upper 60s. Temperatures will continue to fall into the upper 50s and low 60s by Thursday and Friday.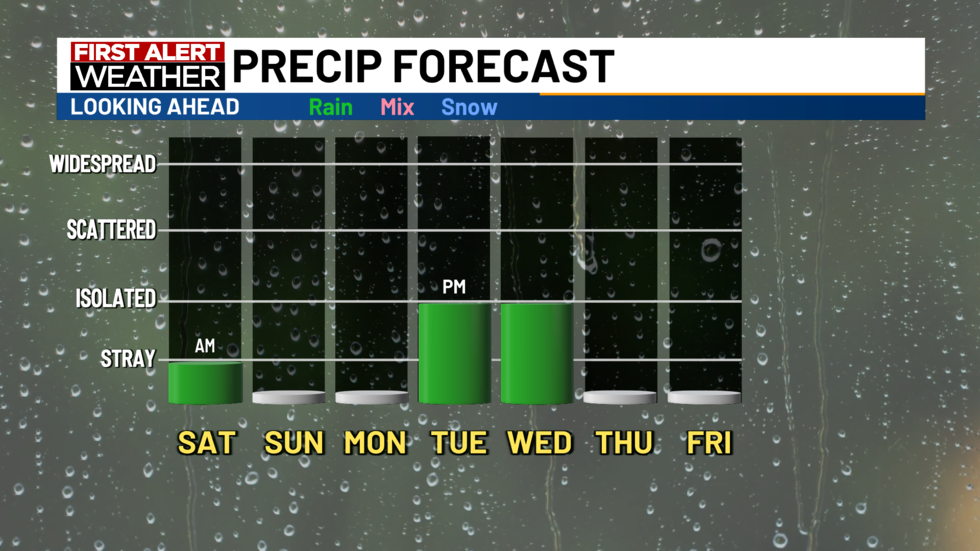 Rain chances will remain limited for the area during the next week. Early Saturday morning will see a chance for stray showers and thunderstorms north of I-90 between 5 and 9 a.m. Additional stray to isolated rain chances are possible Tuesday night and Wednesday.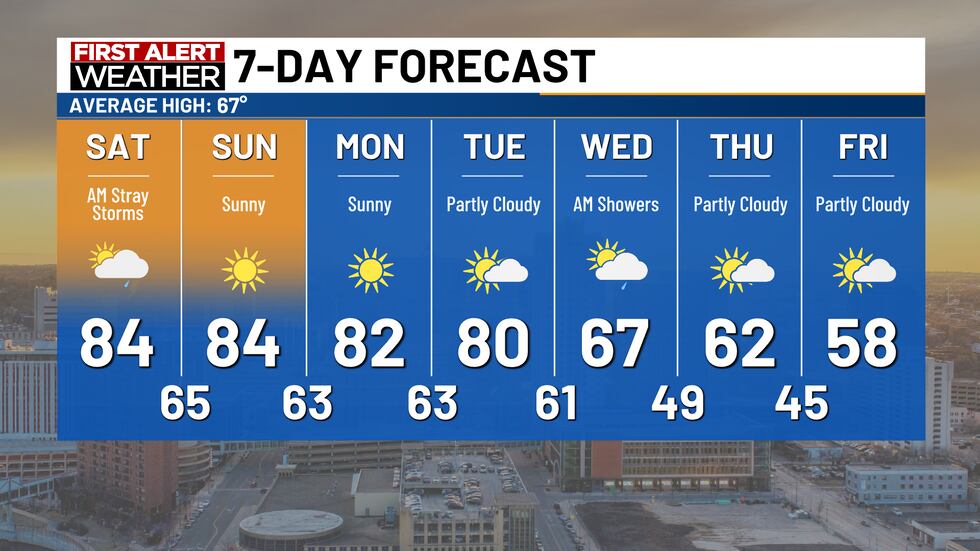 Copyright 2023 KTTC. All rights reserved.