Cloudy, light showers today; Sunny, warm this weekend
High temps will warm from the 60s to the low 80s this week
Published: Sep. 27, 2023 at 8:26 AM CDT
ROCHESTER, Minn. (KTTC) – The gray and unsettled weather we've been dealing with for several days continues to impact the area today. Expect mostly cloudy skies with a chance of spotty, light rain showers and sprinkles throughout the day. High temperatures will be in the upper 60s to around 70 degrees with a light easterly breeze.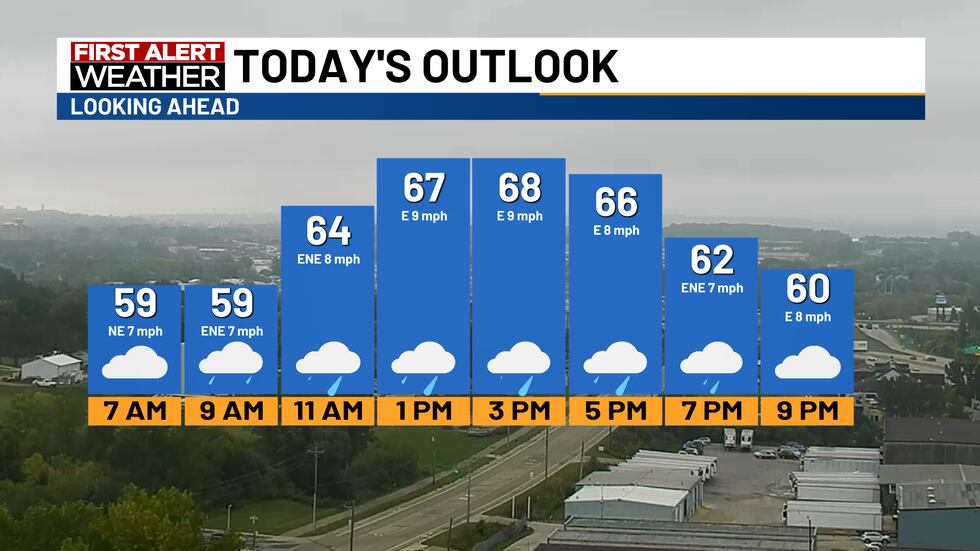 After a few evening sprinkles, we'll have a cloudy and dry night with overnight low temperatures in the upper 50s and light east winds.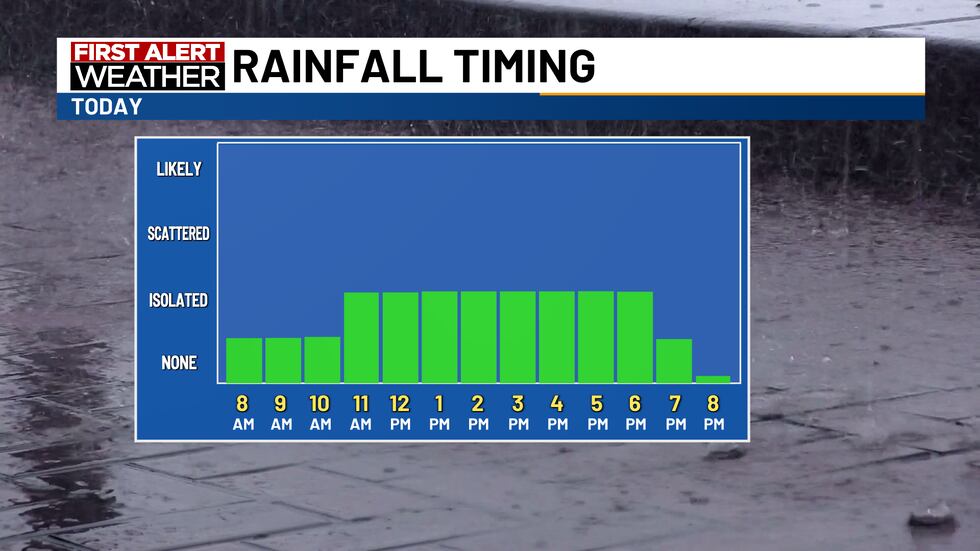 Thursday will be a transitional day for us as the storm system slowly finally pulls away enough to the southeast, that we'll be free of rain for the first time in a week. Clouds will gradually clear off in the afternoon tomorrow and the sunshine and a southeast breeze will help temperatures warm to the low 70s.
Friday will be sunny and warmer with a south breeze that will warm temperatures to the upper 70s in the afternoon, about ten degrees above the seasonal average.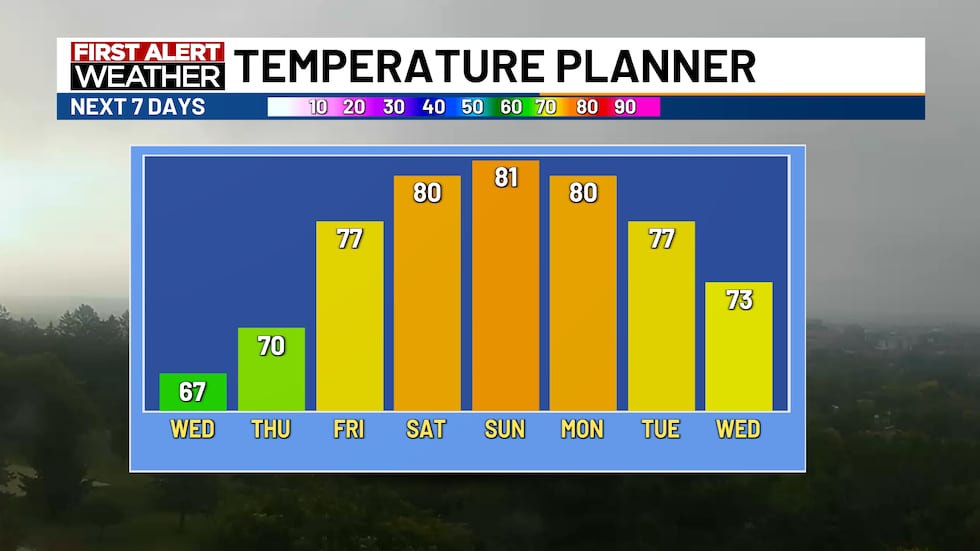 Saturday and Sunday will be bright and pleasant. A warm southerly breeze and a mostly sunny sky will help temperatures reach the low 80s across the area. Sunday's weather will be more typical for late August than the first day of October.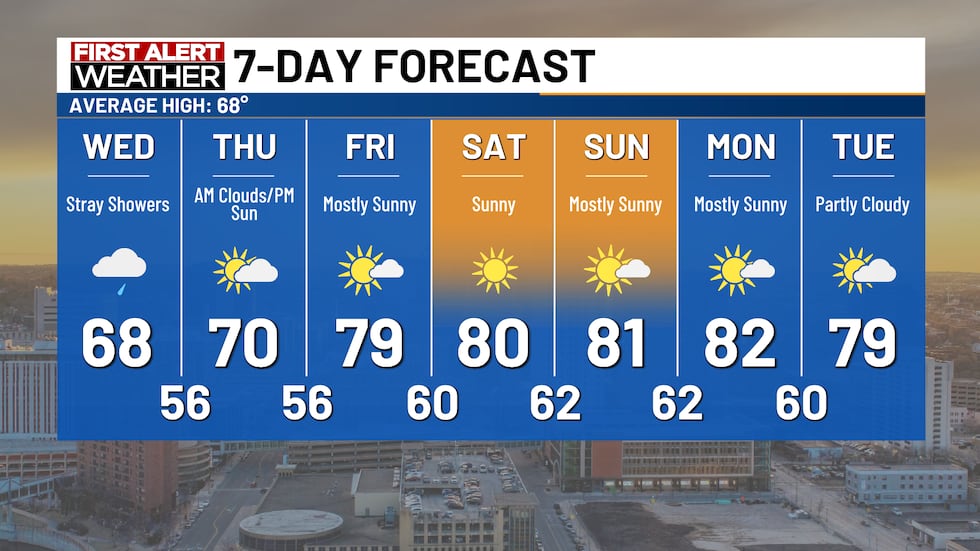 The upcoming week will start bright and balmy before cooling to more typical mid-fall levels. Expect warm sunshine with high temperatures in the upper 70s and low 80s on Monday and Tuesday. A cold front will bring a chance of rain next Wednesday and highs will be in the mid-70s. The tail end of the week will be bright and cool with high temperatures in the upper 60s.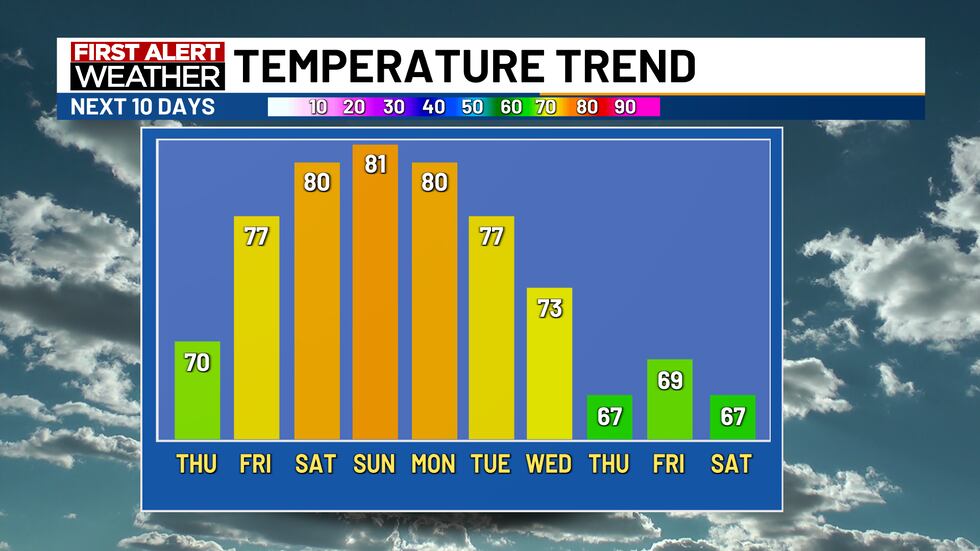 Copyright 2023 KTTC. All rights reserved.