Showers this morning; Overcast with a chance of showers today
Drying out later this week with above average temperatures again
Published: Sep. 24, 2023 at 8:37 AM CDT
ROCHESTER, Minn. (KTTC) – Showers and storms rolled through the region Saturday evening and Sunday morning. Southeastern Minnesota and northern Iowa received plentiful rainfall from the showers and storms, as of 10 p.m. Saturday, the NWS collected rainfall totals ranging from over an inch of rain in Charles City to almost 4 inches in parts of Rochester. At the station as of 6 p.m. Saturday, our rain gauge collected about 2.5″since Friday night. After last night's rainfall, we collected another 1.3″ worth of rain. In total, the station has accumulated about 3.8″ worth of rainfall. Over a 24-hour period, the radar estimates that 3-4″ worth of rain fell into the I-90 corridor of Olmsted and Fillmore Counties, along with the borders between Wabasha and Winona Counties.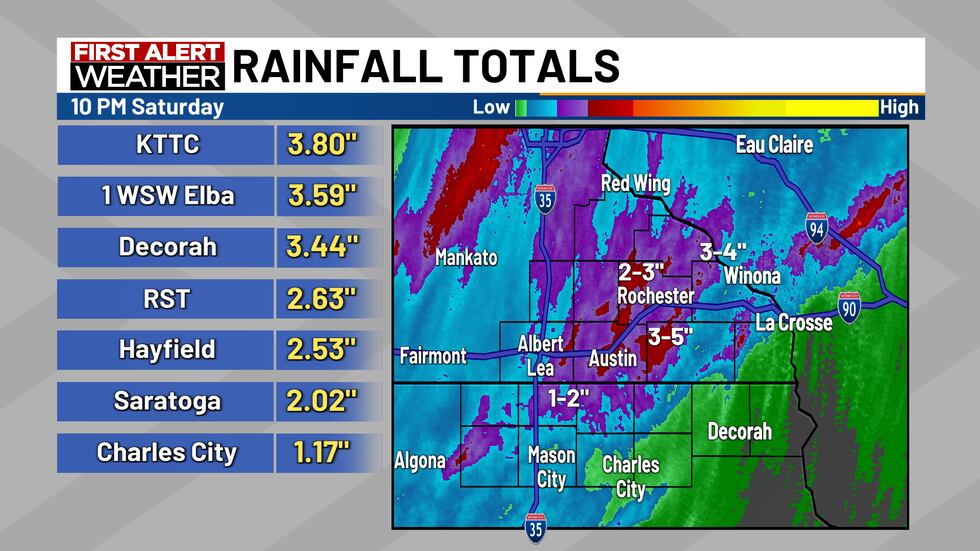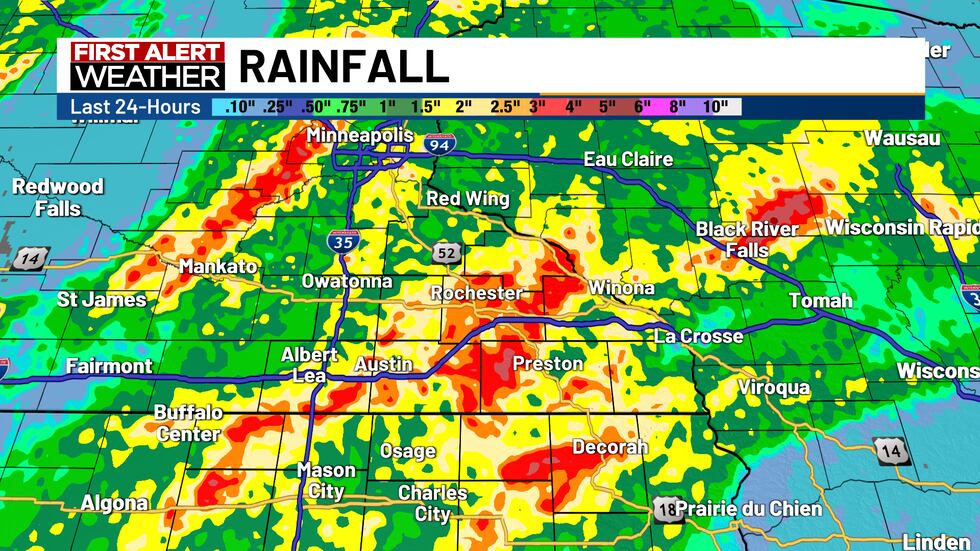 The low-pressure system that has caused all of the showers and storms has moved closer to the region. This morning the system is sitting between the borders of North and South Dakota. Today is expected to have highs in the low 70s with overcast skies for the majority of today. There is a chance that stray showers, with the potential of a storm, may pop up throughout the afternoon and evening hours today. Tomorrow the remnants of the low-pressure system may sweep through our region causing some isolated showers with the potential for thunderstorms again. The rain is set to clear out around Tuesday afternoon after stray showers in the morning.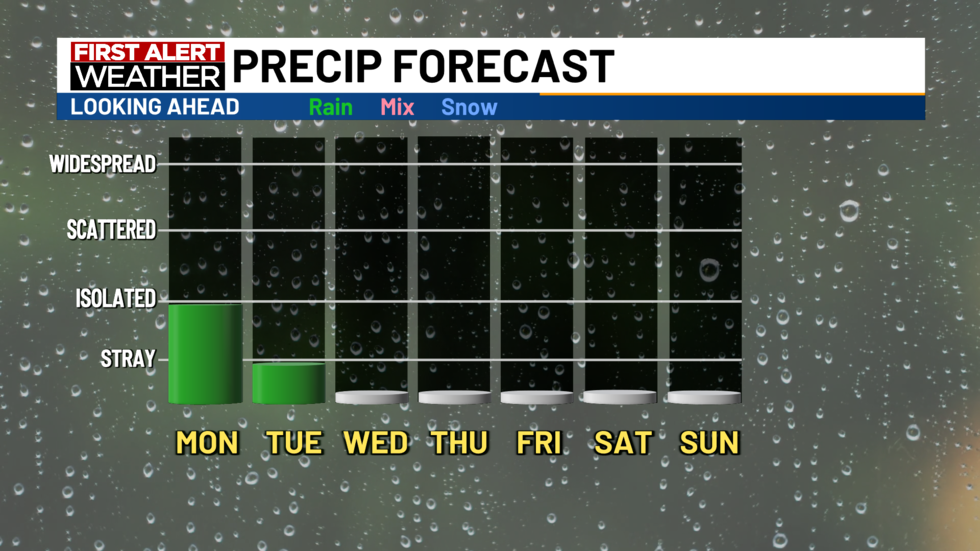 More sunshine is in the forecast with above-average temperatures heading into the last week of September. Enjoy the rainfall over the next two days.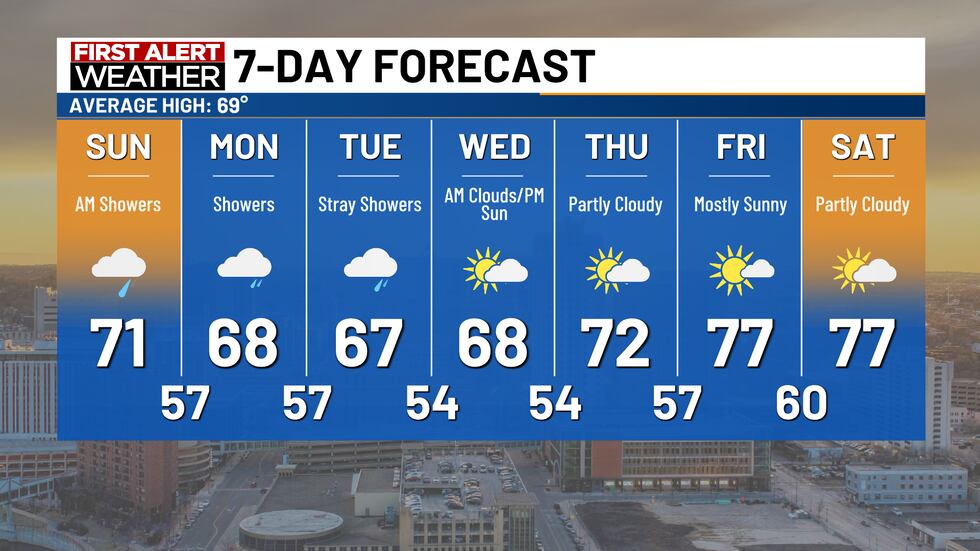 Copyright 2023 KTTC. All rights reserved.