Showers and thunderstorms are likely this weekend
On/off showers throughout the weekend
Published: Sep. 22, 2023 at 3:02 PM CDT
ROCHESTER, Minn. (KTTC) – We're tracking showers and thunderstorms for the upcoming weekend. We could potentially see some decent rainfall amounts through the weekend.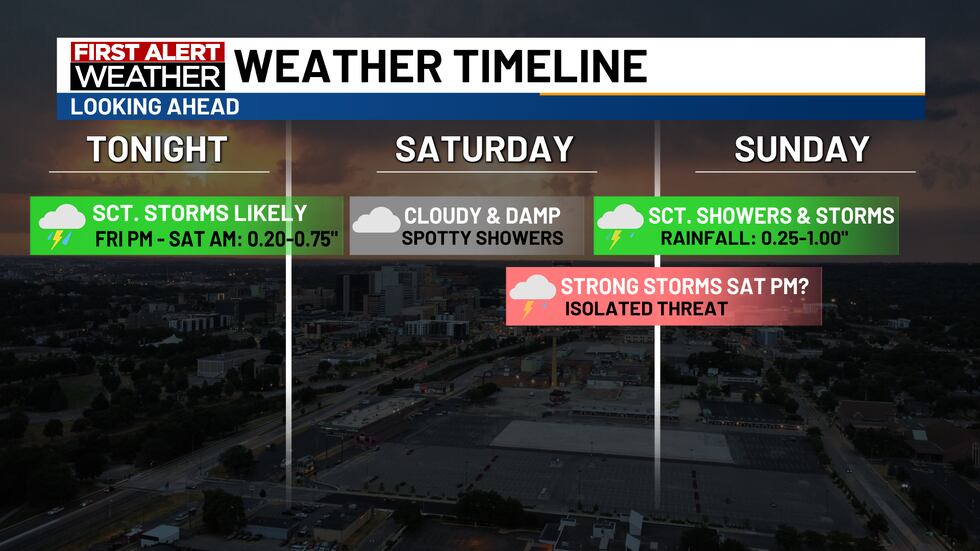 Scattered showers and thunderstorms will be possible Friday evening into Saturday morning. Rainfall amounts could reach over 0.50″ in many areas. Showers and storms should slowly clear out of the region by Saturday afternoon. Cloudy skies and damp conditions are expected through the day on Saturday. Another round of showers and storms will move into SE MN and NE IA on Saturday evening after 4 p.m. There is an isolated severe storm threat for areas west of I-35.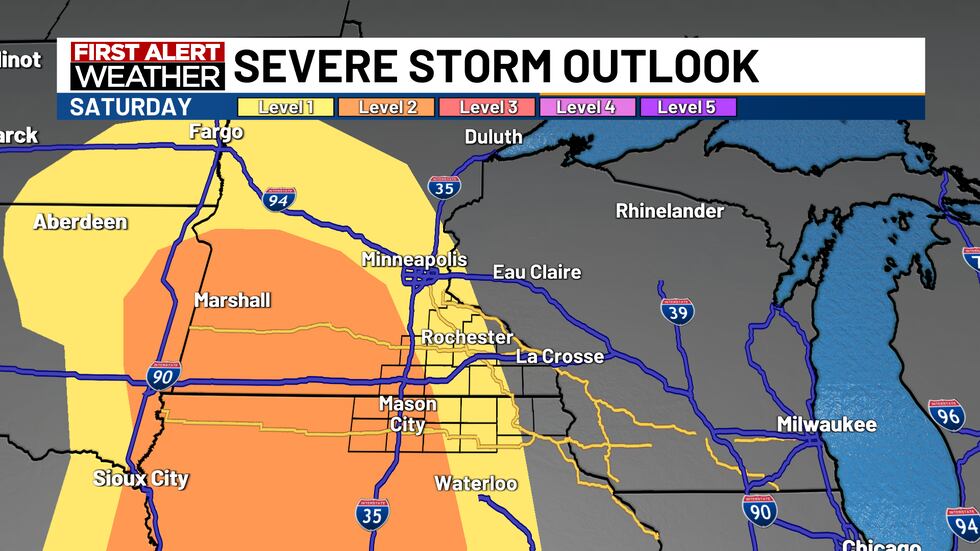 There is a level 2 out of 5 threat of strong storms along and west of I-35. Storms should weaken in strength as they approach Hwy-52 on Saturday evening. Areas in yellow only have a level 1 out of 5 threat.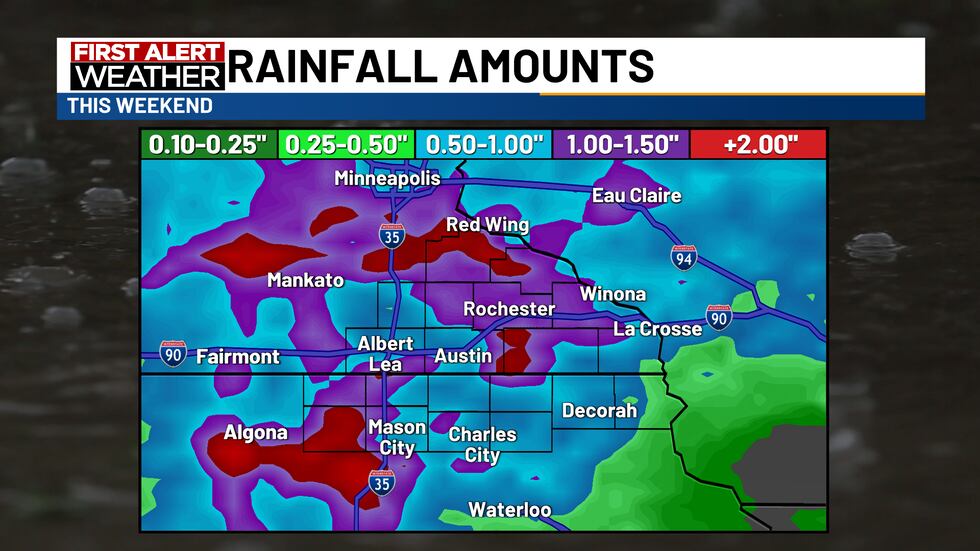 I know we've gotten our hopes up before this summer in terms of rainfall amounts, but I do think we could see some decent rainfall totals by late Sunday night. Most areas should range from 0.25-0.75″ of rain. 1″+ of rainfall will be possible if storms hold together Saturday evening and Sunday morning.
Temperatures will be near seasonal averages next week in the middle and lower 70s.
Nick
Copyright 2023 KTTC. All rights reserved.