Showers developing today; Showers and storms are possible this weekend
High temps will be in the 70s today and tomorrow; 60s on Sunday
Published: Sep. 22, 2023 at 1:19 PM CDT
ROCHESTER, Minn. (KTTC) – Until today warm sunshine has been the rule in our weather this week, but now as we move into the weekend, clouds and rain chances are returning to the region. A storm system from the west is spreading clouds across the area and later in the day, we'll begin to see some showers develop. Expect rain showers to develop in the very late afternoon and throughout much of the evening. High temperatures today will be in the mid-70s with a slight southeast breeze.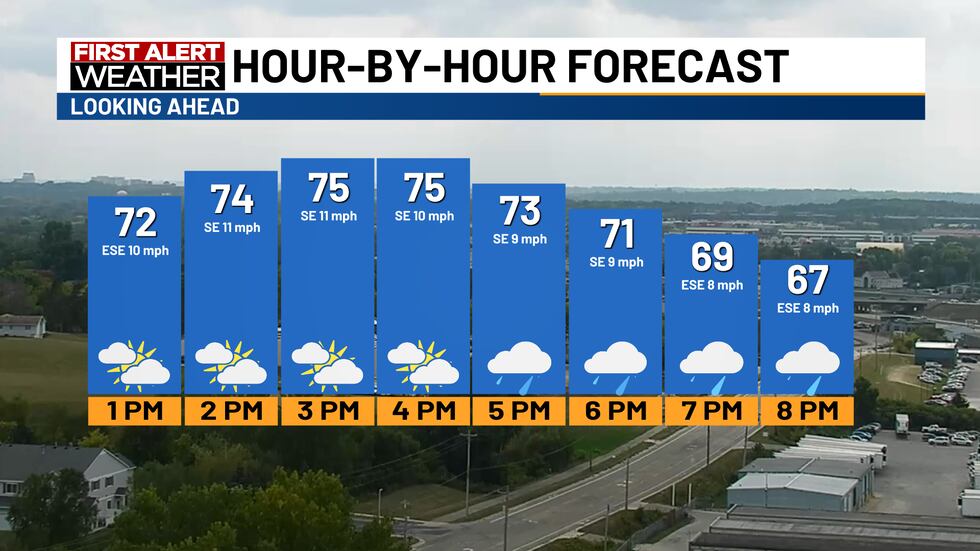 Some of our local Friday night high school football games may feature at least some light showers, so be sure to plan for that possibility if you're heading out tonight. A stray rumble of thunder will also be possible. Temperatures this evening will be in the 60s with a slight southeast breeze. Overnight lows will be in the low 60s.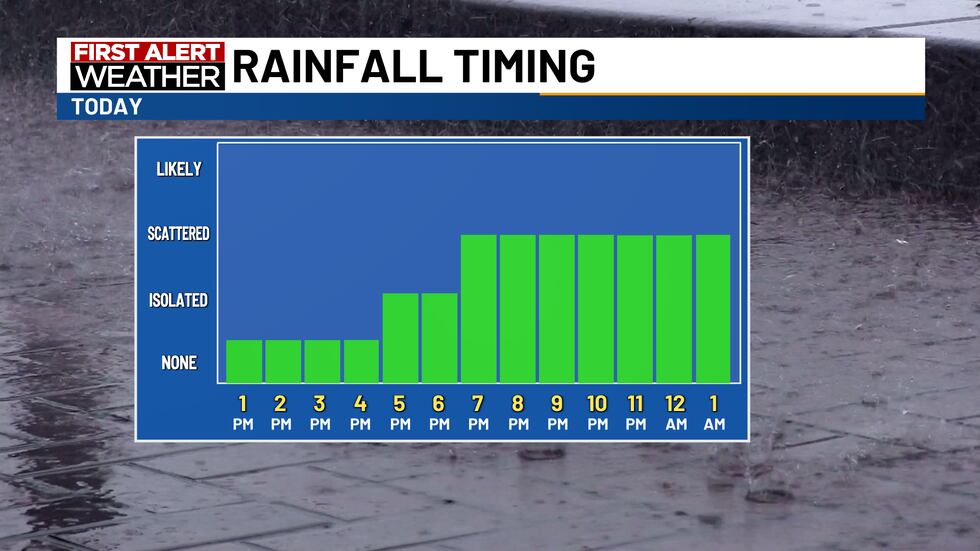 Saturday will be breezy and warm but unsettled again as a line of thunderstorms is expected to rumble into the area in the early morning. After some midday sunshine, another round of thunderstorms will be possible after 5:00 PM. A few of those late afternoon and evening thunderstorms may become strong to severe with large hail and strong winds possible. High temperatures tomorrow will be in the upper 70s with a southeast breeze gusting to 35 miles per hour.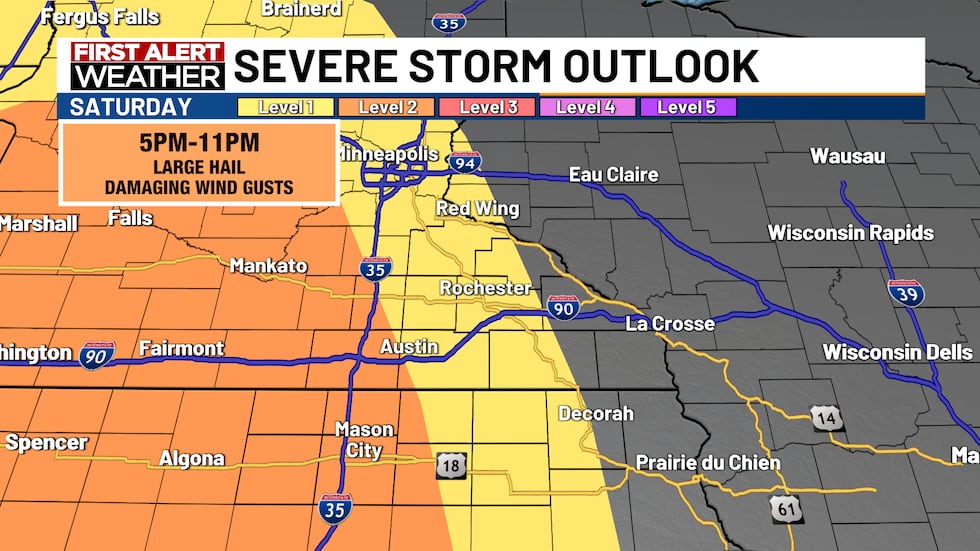 Rain chances will continue through Saturday night and early Sunday with a few isolated showers redeveloping in the afternoon. High temperatures Sunday will be in the mid-60s with a cool southeast breeze.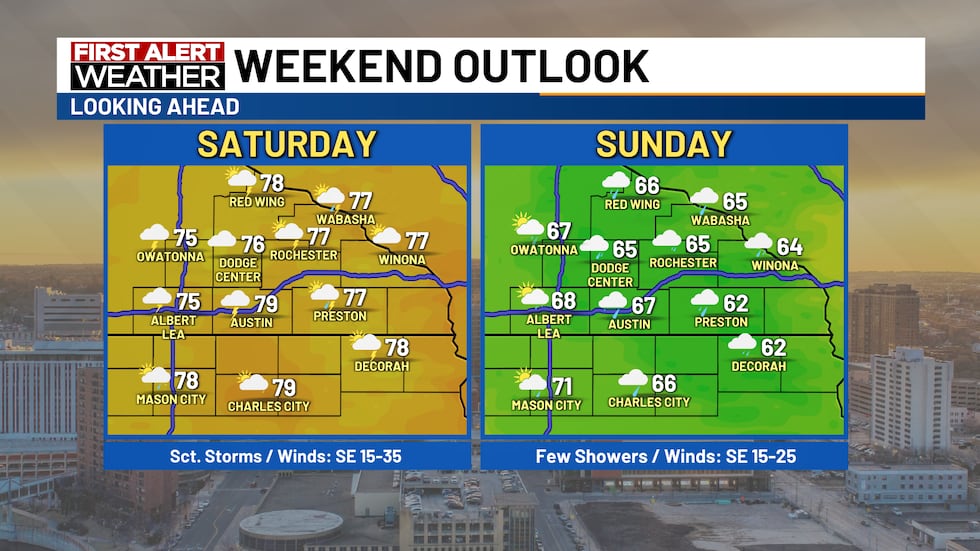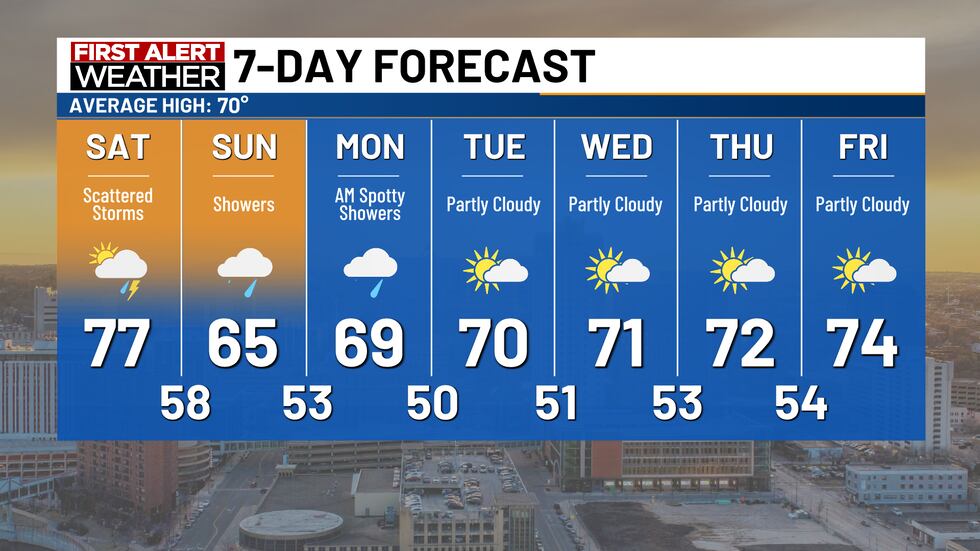 After a few isolated morning showers on Monday, bright, mild sunshine will prevail with high temperatures in the upper 60s.
The remainder of next week will be seasonably mild with abundant sunshine. High temperatures will be in the low to mid-70s for the most part next week.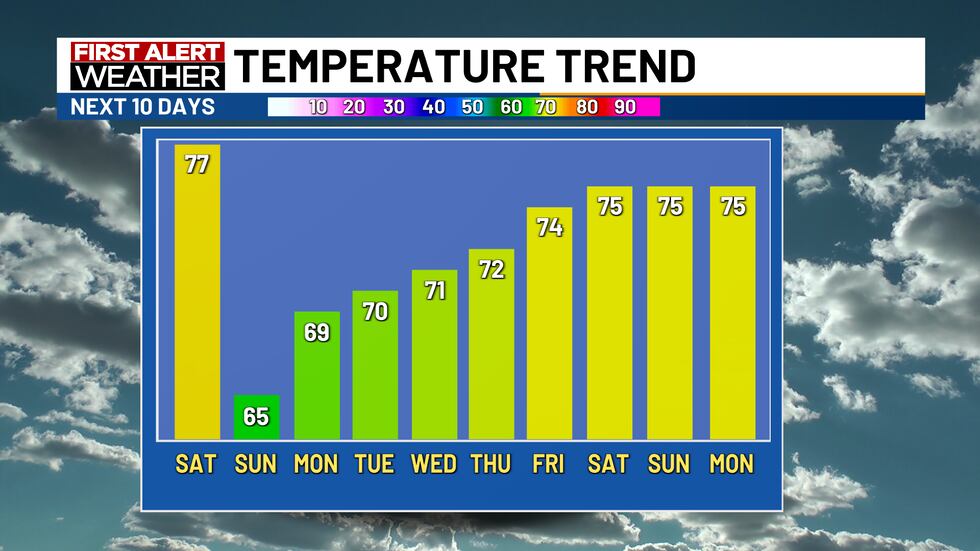 Copyright 2023 KTTC. All rights reserved.