Summer-like temps continue today, tomorrow
September temperatures settle in the region this weekend with a favorable chance of showers
Published: Sep. 20, 2023 at 9:12 AM CDT
ROCHESTER, Minn. (KTTC) – A similar trend continues this morning with above-average low temperatures for mid-September. Southeastern Minnesota and northern Iowa had temperatures in the mid to upper 50s while some cities more northward experienced temperatures in the lower 60s. Visibility this morning is low in some areas based on the formation of some fog and mist. In the city, visibility is down to five miles, while in Red Wing visibility is as far as seven miles.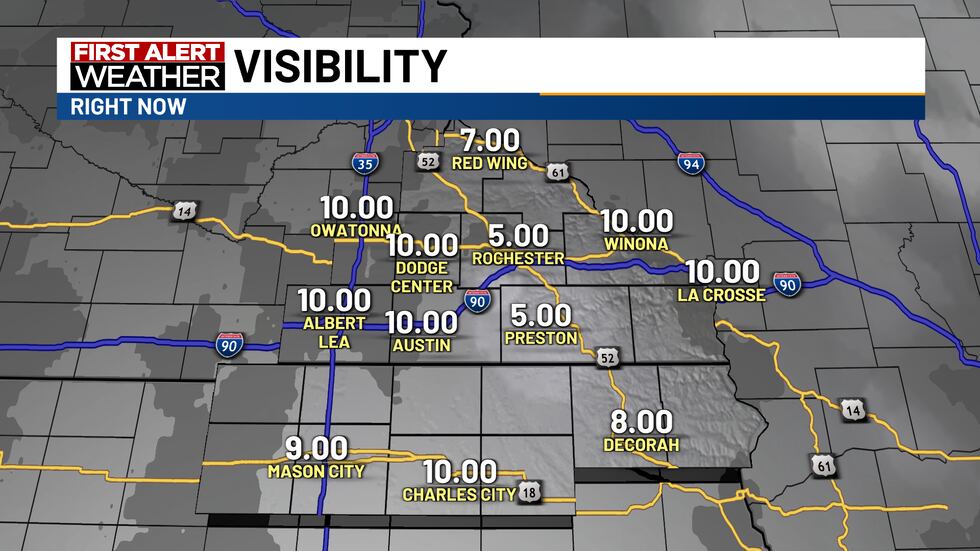 Southeastern winds around 10 mph continue to keep our temperatures on the warm side for Wednesday. Today you can expect plenty of sunshine with some clouds building into the region and highs into the low 80s. There is a small chance of stray showers today, but I do anticipate us to be dry. Overnight you can expect temperatures to be into the mid to upper 50s with partly cloudy skies.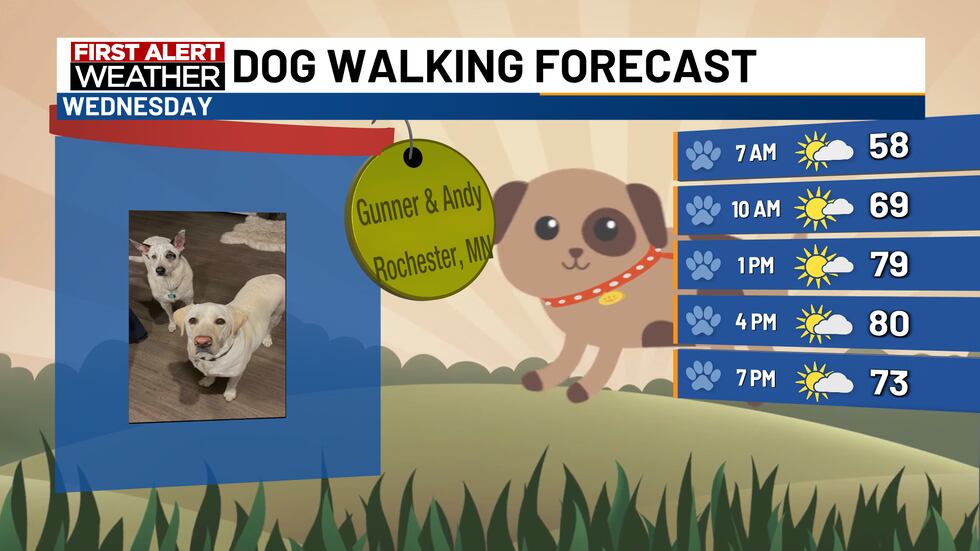 Thursday should be one of the last days of the warming trend with temperatures heating up back into the upper 70s and low 80s. Mostly sunny skies will be present with winds still out of the southeastern direction around 6-11 mph. After the nice conditions for tomorrow, the rain will gradually make its way into the region starting on Friday. There is a stray chance of showers on Friday afternoon and evening. The bulk of the rainfall will be on Saturday for isolated showers and storms, which will continue into the majority of Sunday. The rain will linger on for stray chances on Monday, at the moment, with preliminary rainfall estimates from models showing an agreement of an inch or more for most counties.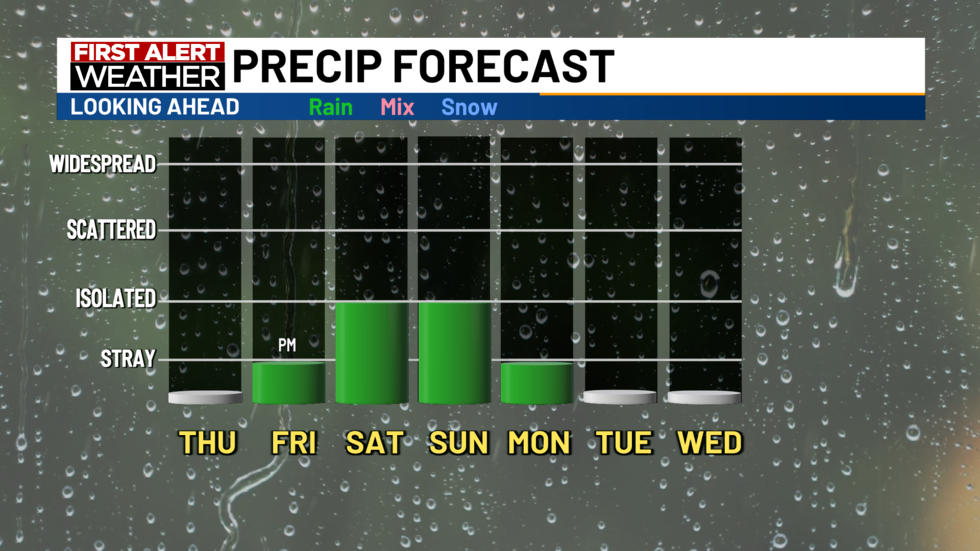 The low-pressure system that will be in our area this weekend will also bring down our summer-like temperatures to our normals, the upper 60s starting on Sunday. Also, Saturday also marks the Autumnal Equinox, which is the official start of autumn. The entire globe receives an equal amount of daylight and darkness on this day. Make time to soak up the sunshine today and be mindful of the rain this weekend.
Copyright 2023 KTTC. All rights reserved.