How bipartisan was the 2023 MN legislative session? A group sets out to put a number on it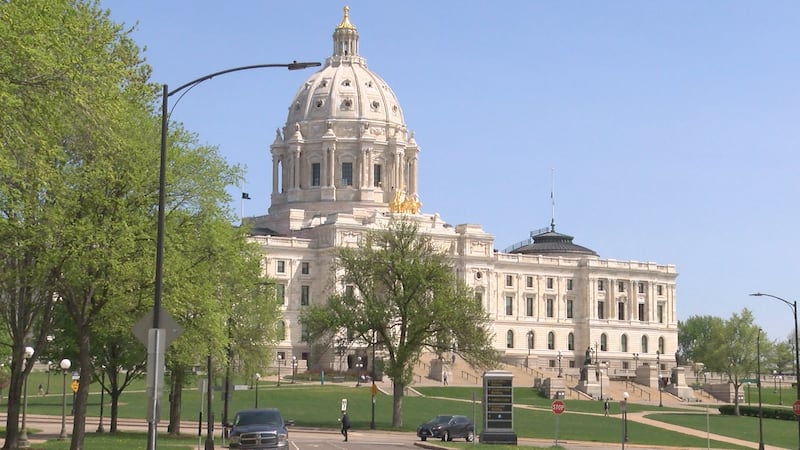 Published: Sep. 12, 2023 at 6:35 PM CDT
ST. PAUL, Minn. (GRAY) – A DFL trifecta in 2023 meant Minnesota DFLers didn't have much incentive to pull policy from across the aisle. The party controlled the House, Senate, and Governor's office, and passed a wide array of legislation with little in their way.
"'If you're a member of the minority party, you can't get your bills heard.' Somebody had asked me if that was actually true. And since nobody's actually ever counted, I didn't know the answer," said Shannon Watson Executive Director of Majority in the Middle (MITM), a non-profit focusing on decreasing political polarization.
MITM set out to quantify how partisan—or nonpartisan— the legislative session really was. For the first time in 2023, they analyzed authorship on bills, paid attention to committee hearings, and tracked floor debates on more than 3,300 bills each in the House and Senate.
Watson shared the group's findings on Tuesday.
"What's reflected in final votes, particularly in this era of omnibus bills is it's more stark with those final votes than it is behind the scenes and in some of the committees," she said.
To Watson, it seemed the answer to whether the session was bipartisan wasn't as simple as yes or no.
"We were struck by how nuanced bipartisanship really is," she said.
The study found that in the House, 11 percent of GOP-authored bills got a hearing. 19 percent of GOP-authored Senate bills saw the same result. Put simply, the GOP was limited on the legislation they could put forward, but not shut out entirely.
"Obviously there's more work to do. But yes, they are being allowed to participate," Watson said.
Other experts seem to think bipartisanship in today's political climate is a lot less attainable than it once was.
Aaron Brown is an author and columnist who specializes in Iron Range Politics.
He believes the incentive for bipartisanship isn't quite what it once was.
"I don't think there's a lot of rewards in our current political system for being really good at bipartisanship. The people who give you money want really specific things," Brown said.
Without motivation to be bipartisan, Brown thinks the act of reaching across the aisle is more of a moral issue than anything else nowadays.
"The money doesn't care about bipartisanship for its own sake. The only people who do the most are usually the fairly comfortable people who recognize and want some version of a status quo," he said.
Watson believes that the study, which she intends to do in future sessions, can help give people hope in our political system.
"Not all politics is divisive. Not every legislator sees enemies on the other side of the aisle," she said.
This was the first year MITM conducted its analysis, so there are currently no other years to compare.
Copyright 2023 KTTC. All rights reserved.