Former Vice Pres. Pence to visit NE Iowa Tuesday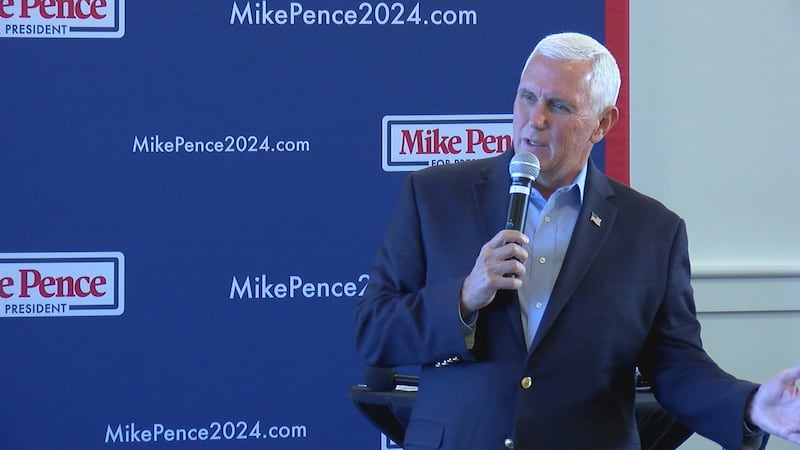 Published: Sep. 12, 2023 at 5:00 AM CDT
DECORAH, Iowa (KTTC) – Former Vice President and current GOP Presidential candidate Mike Pence will be in several northeast Iowa cities on Tuesday, September 11.
He plans to hold meet and greet events to speak with residents and voters.
His first visit will be at the Family Table restaurant in Decorah at 9:30 a.m.
He'll then travel to WW Homestead Dairy Waukon at 11:15 a.m.
The former VP will wrap up his northeast Iowa visit in New Hampton at Klunder's Kafe at 1:15 p.m.
Pence will be traveling to other cities in Iowa Tuesday and Wednesday.
For a look at his event schedule, click here.
Copyright 2023 KTTC. All rights reserved.