Early morning rain, clearing out later today
Next rain chance comes on Friday night
Published: Sep. 12, 2023 at 8:49 AM CDT
ROCHESTER, Minn. (KTTC) – Early this morning cloud coverage continued to build into the forecast in SE Minnesota and northern Iowa. A low-pressure system northeast of Minneapolis has been slowly moving into our area over the last 24 hours. The system will bring a cold front across our region and this morning light rain showers were ignited ahead of the front. However, the radar indicated rain, but conditions in Olmsted County remained cloudy. I think this could be on the structure of our lower atmosphere because recent meteorological observations, from this morning, showed our lower atmosphere warmer than the surface. It is a possibility the rain evaporated before it made it to the surface in some places.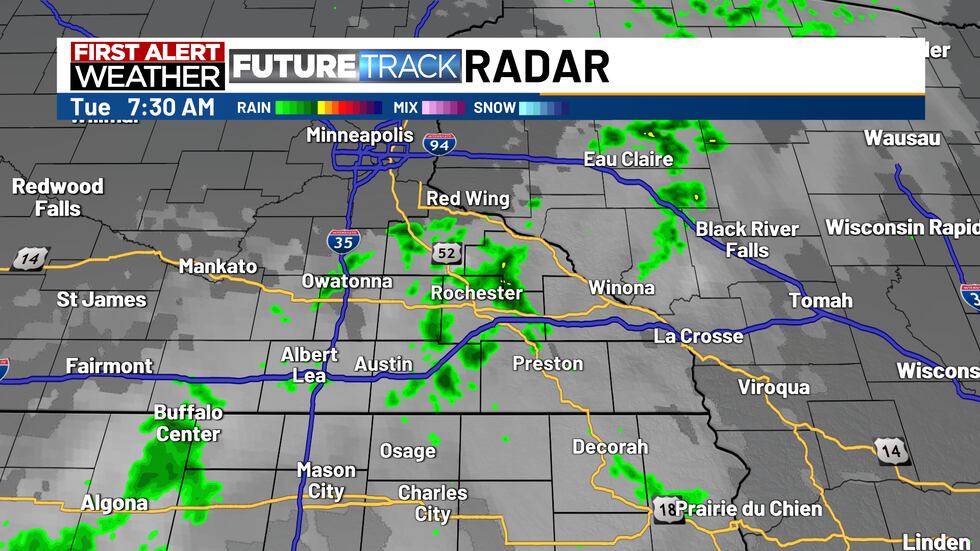 Today temperatures will warm up from the lower 50s this morning into the mid to upper 60s today. Cloud coverage will slowly dissipate after the afternoon hours allowing for more sunshine and partly cloudy to mostly sunny skies. Overnight conditions will be clear and temperatures in the lower 40s. Tomorrow will be quite similar to today but without the rain. Temperatures will still be on the cooler side with highs in the mid-60s and partly cloudy to mostly sunny skies. Winds tomorrow will be out of the east and calm from 3-6 mph.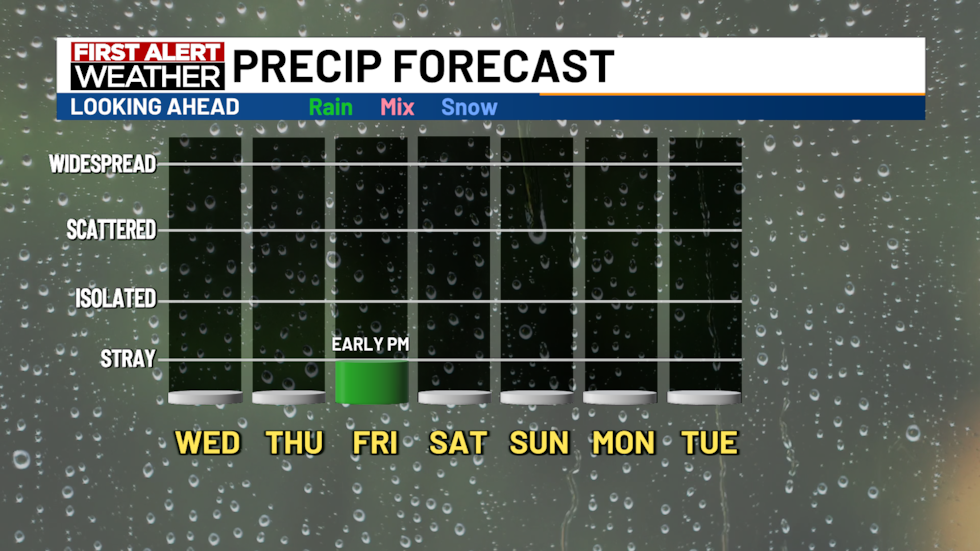 The next chance of rain will be on Friday early afternoon and late morning as another cold front makes its way through the region. There will not be much of a temperature discrepancy from the front because Saturday's high will be in the low 70s like Friday. Temperatures late in the week will be near average for the middle of September in the low 70s. A lot of sunshine to go around this week and dry conditions, aside from Friday night, so take advantage before the days get even shorter.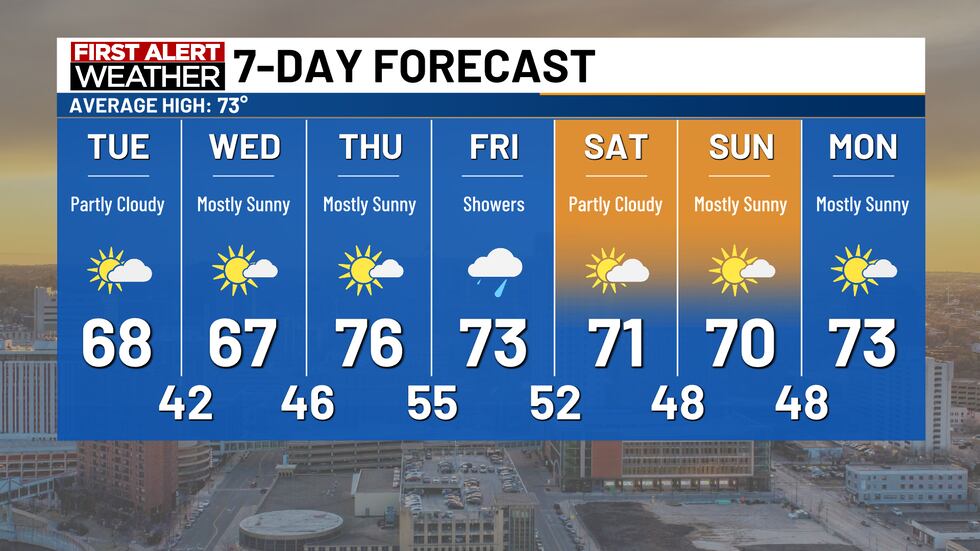 Copyright 2023 KTTC. All rights reserved.