Cooler temperatures, calm conditions for Monday
High temperatures will bounce back near the average by the later half of the week
Published: Sep. 11, 2023 at 8:35 AM CDT
ROCHESTER, Minn. (KTTC) – Quiet and calm conditions in much of SE Minnesota and northern Iowa this morning. Overnight some counties in northern Iowa saw light rainfall from a low-pressure system, which moved eastward into Wisconsin. Rainfall totals in Mitchell and Howard counties were on the lower end, just over a trace, since midnight. Temperatures this morning were in the mid to lower 50s with some fog forming in some of the western counties in the region. Expect clouds to build into the area later this morning and to dissipate for more sunshine in the afternoon for partly cloudy skies. Today's high temperature in Rochester will be in the upper 60s, possibly reaching 70 degrees, while overnight the low will dip into the upper 40s.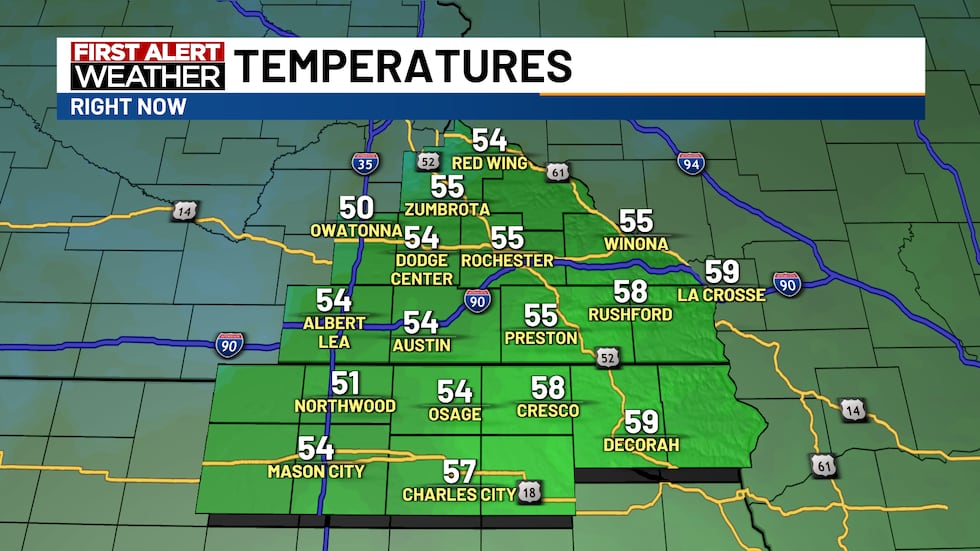 A low-pressure system up north will come into our region this afternoon and may bring a stray shower or two to some of our northern counties along the Mississippi River. Most showers with this system should break up and fizzle out by the time they get to our area this evening. Tomorrow will be dry for much of us in SE Minnesota and northern Iowa. Tuesday will be cool with temperatures into the mid-60s with more sunshine in the forecast for all of the area.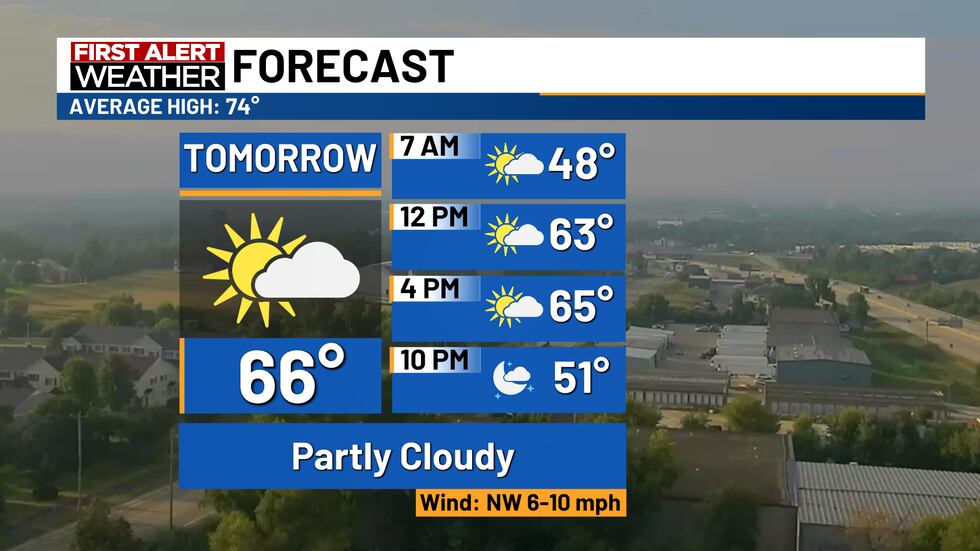 This week you can expect temperatures to warm up into the later half of the week to be around the normal highs for mid-September, which is in the low 70s. The first few days of this week you can see temperatures on the cooler side into the mid to upper 60s.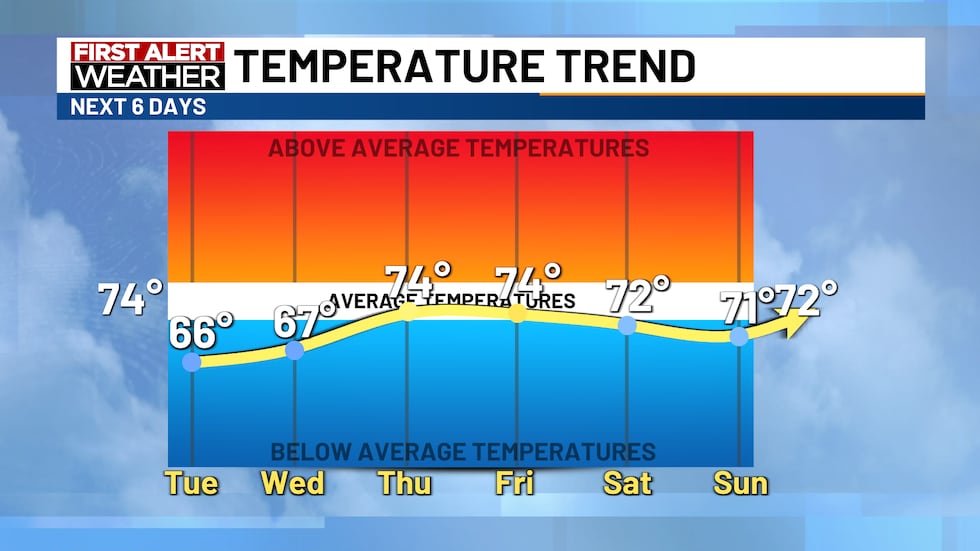 Overall, this week is shaping up to be fairly nice with temperatures in the 70s with a lot of sunshine in the forecast. Enjoy the fall-like temperatures and the nice weather over the next few days!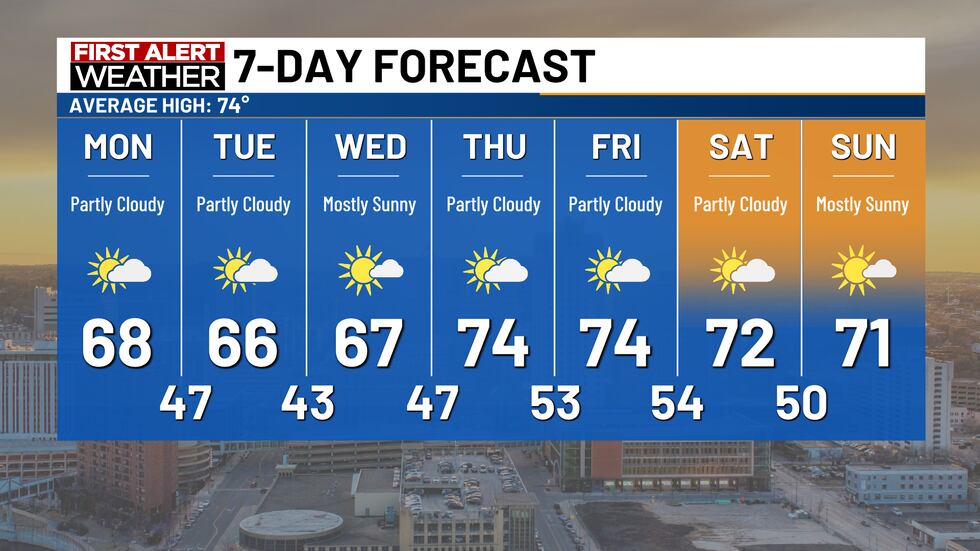 Copyright 2023 KTTC. All rights reserved.