A Minnesota meat processing plant accused of hiring minors agrees to pay $300K in penalties; issues statement
A meat processing company in Minnesota will pay $300,000 in penalties for employing children as young as 13 to work in hazardous conditions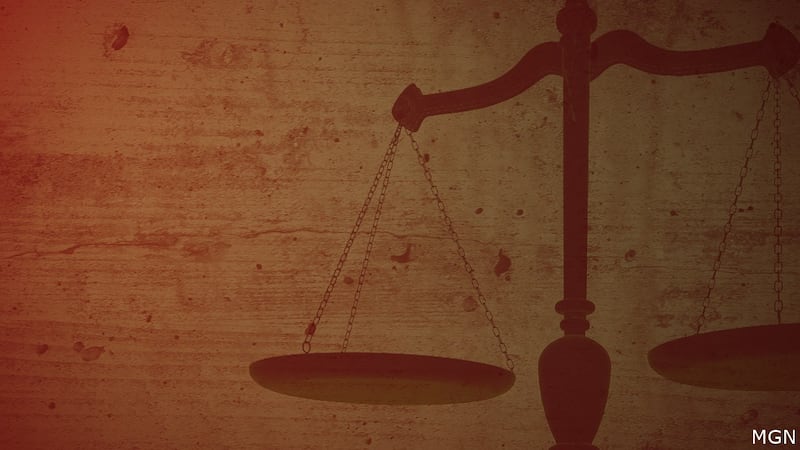 Published: Sep. 9, 2023 at 10:09 PM CDT
|
Updated: Sep. 11, 2023 at 12:14 PM CDT
MADELIA, Minn. (AP) — A meat processing company in Minnesota on Friday agreed to pay $300,000 in penalties after an investigation found it employed children as young as 13 to work in hazardous conditions, such as operating meat grinders, while they worked overnight shifts and longer hours than allowed by law.
Tony Downs Food Company, based in Mankato, also agreed to obey child labor laws and hire a compliance specialist as part of a consent order with the Minnesota Department of Labor and Industry.
"In this case, Tony Downs has agreed to take important steps to prevent child labor violations," department Commissioner Nicole Blissenbach said in a statement. "All employers should provide training to their employees to help recognize potential child labor violations and take steps to ensure they are not employing children in violation of state and federal laws."
The agency says the meat processing company employed at least eight children ranging from ages 14 to 17 at its plant in Madelia. Investigators also have identified other employees who were hired before they were 18 years old, the department said.
The young employees, one of whom was 13 years old when hired, operated meat grinders, ovens and forklifts on overnight shifts and also worked in areas where meat products are flash frozen with carbon monoxide and ammonia, according to the complaint. They also allegedly worked longer hours than permitted by law, and some were injured.
Tony Downs "disputes and does not admit the violations of law alleged" by the labor department, according to the agreement.
The investigation into Tony Downs began after the Minnesota labor department received a complaint about working conditions at the Madelia plant, according to the complaint. Investigators conducted an overnight inspection between Jan. 26 and Jan. 27, interviewed workers, documented working conditions and contacted area school districts. The company also provided employee records through February.
The labor department found that Tony Downs was aware of the issue. It also learned that minors were working under assumed names and were not native English speakers, according to the complaint.
Minnesota law prohibits employers from hiring minors to work in hazardous conditions. Employers also are prohibited from requiring employees under the age of 16 to work after 9 p.m., more than eight hours a day or more than 40 hours a week.
In a statement, Tony Downs says they do not and did not knowingly hire workers under the age of 18 in production areas.
We agreed to this settlement and compliance program in order to return our full attention to what we do best – working with our employee team to provide our customers and their consumers with quality food products. But in agreeing to this settlement, Tony Downs Foods does not admit to the violations of law in our employment practices alleged by Minnesota Department of Labor and Industry (DLI). We cooperated fully with DLI's investigation and this civil agreement is not an admission of any unlawful act. We believe that the administrative penalty included in the settlement was grossly disproportionate, not supported under the law, and an attempt by the DLI to make our family-owned company an example for a serious issue that is pervasive among employers in the food sector and many other industries across the U.S. Nothing in this Consent Order should be considered an admission of any wrongful or unlawful act, including with respect to any employment practices. We also specifically disagree that we violated the Minnesota Child Labor Standards Act.

As we have stated repeatedly, Tony Downs does not, and did not, knowingly hire workers who are under 18 years of age in production areas. Even prior to the DLI's investigation, we used comprehensive systems including the federal E-Verify program to ensure compliance with DLI and other regulatory agency policies and standards, including legal eligibility to work. In keeping with that commitment, we require all employees to provide government-issued photo IDs as evidence they are age eighteen or older. Every new employee must attest to their date of birth on the Form I-9 they complete no later than on the first day of employment. We have conducted additional training for our human resources and supervisory staff on I-9 forms and the use of the E-Verify system, as well as how to recognize signs that an individual may be using false identification and may not be of legal employment age. In addition, we have contracted with an experienced compliance professional who will work with us as we continue to improve our policies, training and hiring process.

Tony Downs Foods remains fully committed that not one individual, especially one who is underage, works one minute for us without legitimate proof that they are eligible for employment.