Cloudy conditions for today; seasonably cool temperatures this week
The next chance for rain comes through tonight
Published: Sep. 10, 2023 at 7:58 AM CDT
ROCHESTER, Minn. (KTTC) – Waking up this morning foggy and misty conditions could be seen across much of SE Minnesota and northern Iowa. Temperatures in the region were in the upper 50s and lower 60s while dew-points were matching the air temperatures to help make those foggy conditions. Visibility was low in Olmsted County with only a range of 1 mile while other parts of the region had visibility ranging less than a mile for a short time. The fog will subside as the temperatures warm up this afternoon into the lower 70s for the high.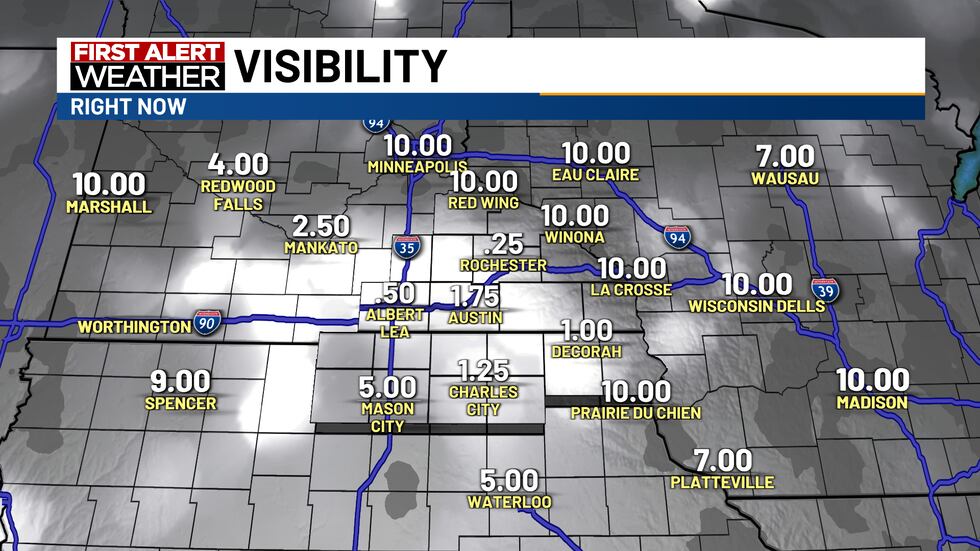 Cloudy conditions will remain present throughout today with the possibility of more sunshine making an appearance in the afternoon hours. The next chance for rain will be in the overnight hours for the region. Showers moving in from the west will slide through SE Minnesota and northern Iowa from about 9 pm until 1 am for Olmsted County but could extend an hour or two later. This morning there are disagreements with the models showing how widespread the showers could be; however, at this time, rain chances will be stray to isolated.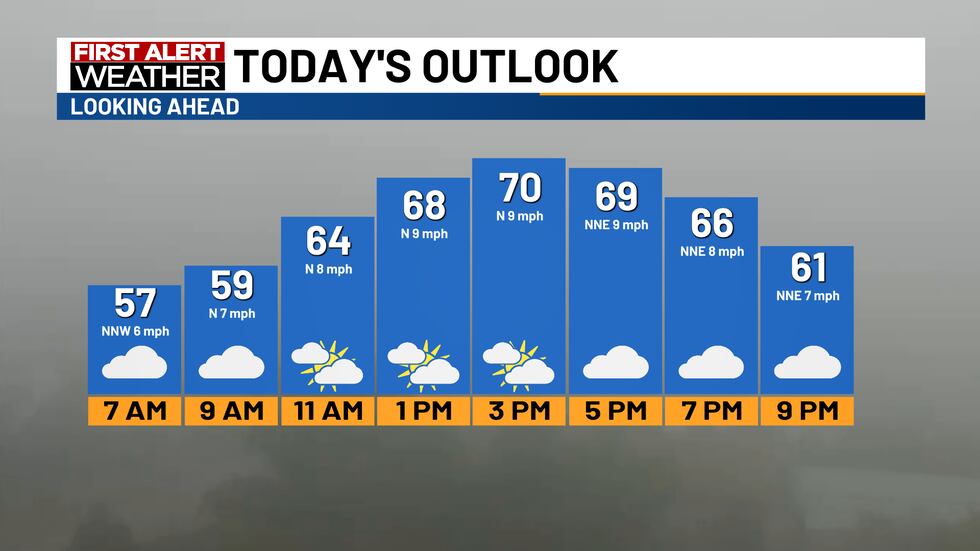 Tomorrow conditions will be similar to today, but with more sunshine and temperatures reaching the upper 60s for the high temperature in Olmsted County. Cloud coverage for Monday should dissipate with more sunshine as opposed to today. In addition, the temperature trend over this week will continue to be slightly below normal for the first half of the week and will be right around average for the last half.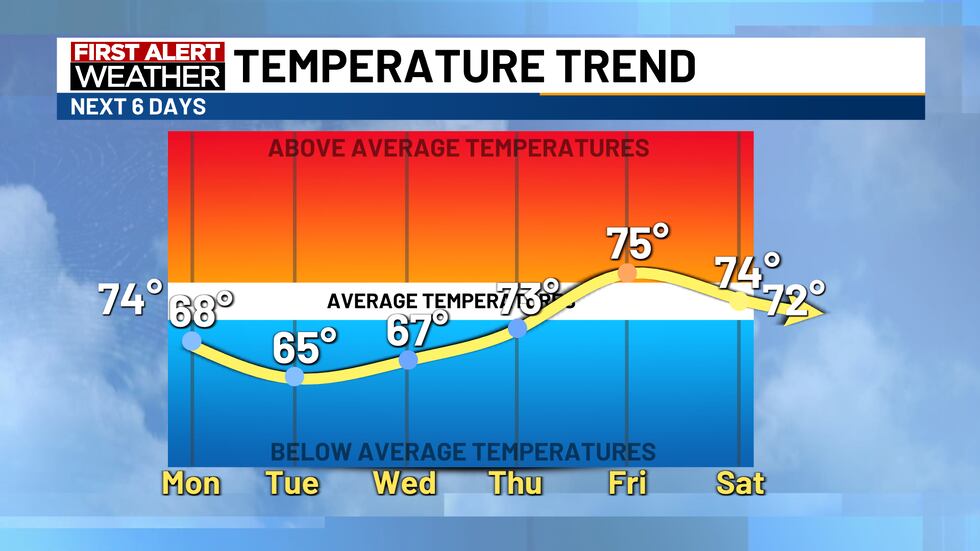 Overall this week will be pleasant, nice, and dry with plenty of sunshine in the forecast. Enjoy the fall-like temperatures this week because it is perfect to finally bust out those jeans and sweatshirts!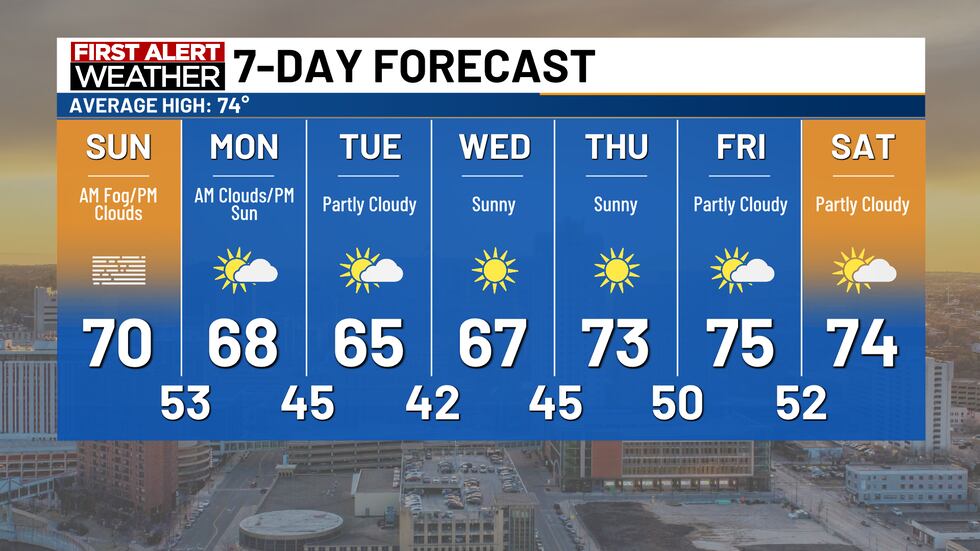 Copyright 2023 KTTC. All rights reserved.