Quiet, cloudy day until rain moves through tonight
Cooler temperatures will settle into the region next week
Published: Sep. 9, 2023 at 8:15 AM CDT
ROCHESTER, Minn. (KTTC) – A nice start to the weekend as clear skies were present across much of the region throughout the overnight hours. Foggy conditions were not seen in southeastern Minnesota this morning, but in western Wisconsin and areas of northern Iowa visibility was limited as dense fog draped the region. The foggy conditions continued to clear out as the sun rose. Temperatures today will warm up into the upper 70s from the low 50s this morning.
Later tonight our next weather maker will bring some isolated showers to the area. This weather maker will begin to bring stray showers into southeastern Minnesota around 6 tonight and will gradually become more isolated as the front pushes through the region. Showers will continue through the overnight hours becoming more stray and eventually clearing out into the late morning or early afternoon hours on Sunday. Right now models are indicating that into the evening on Sunday, isolated showers will return for much of northern Iowa. The rainfall could push slightly more northward across the border if conditions are favorable. Right now rainfall estimates will be less than .25″ for all of the region so it will not be a washout by any means.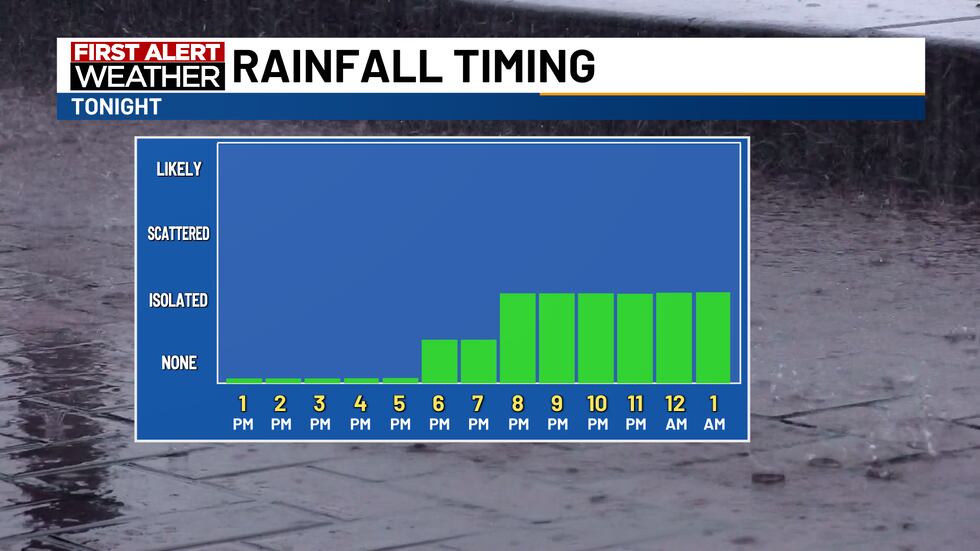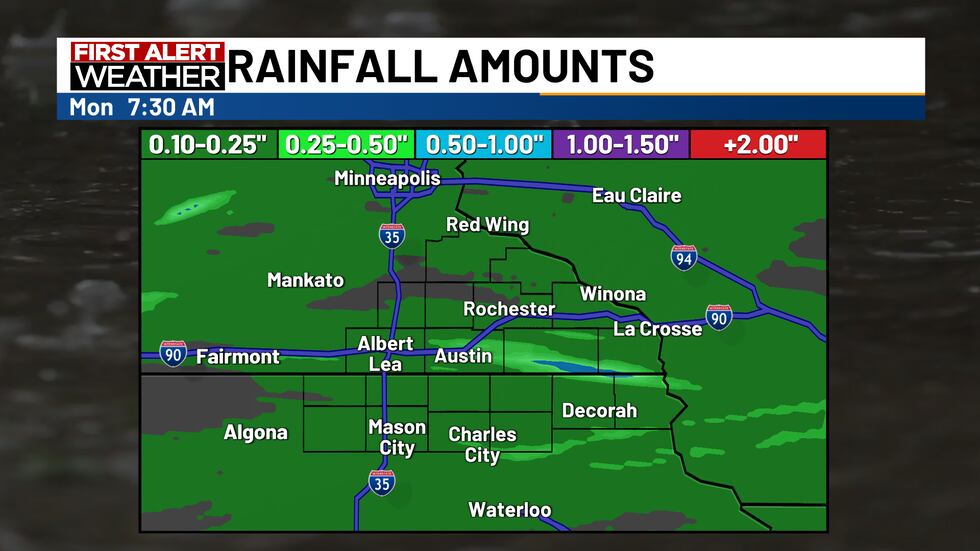 Sunshine returns to the region this week with more cloudy conditions towards the first half. Temperatures will be slightly cooler than normal for next week with more sunshine late in the week. Enjoy some of the sunshine before the rain comes tonight.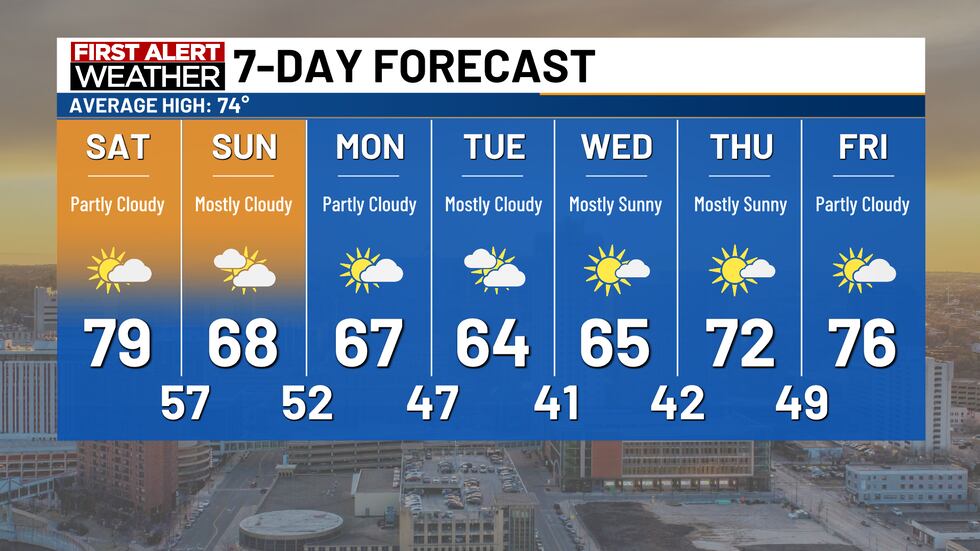 Copyright 2023 KTTC. All rights reserved.