Labor Day weekend: Hot, sunny and breezy
A warming trend arrives today in Olmsted County and stays through early next week
Published: Sep. 2, 2023 at 9:32 AM CDT
ROCHESTER, Minn. (KTTC) –This morning much of the region received a taste of cooler weather before Olmsted County and the entire area warms up considerably through this afternoon. Early today clear skies were seen across SE Minnesota and northern Iowa with temperatures in the 60s. As the holiday weekend gets going this afternoon you can expect temperatures to warm up into the mid to low 90s. Sunny conditions will be present for many of us today with some cloud coverage building into the forecast through this afternoon. Breezy conditions were also felt this morning with windspeeds peaking up to 16mph in Dodge Center. The wind will continue to be strong through the day with wind gusts peaking near 30 mph tonight.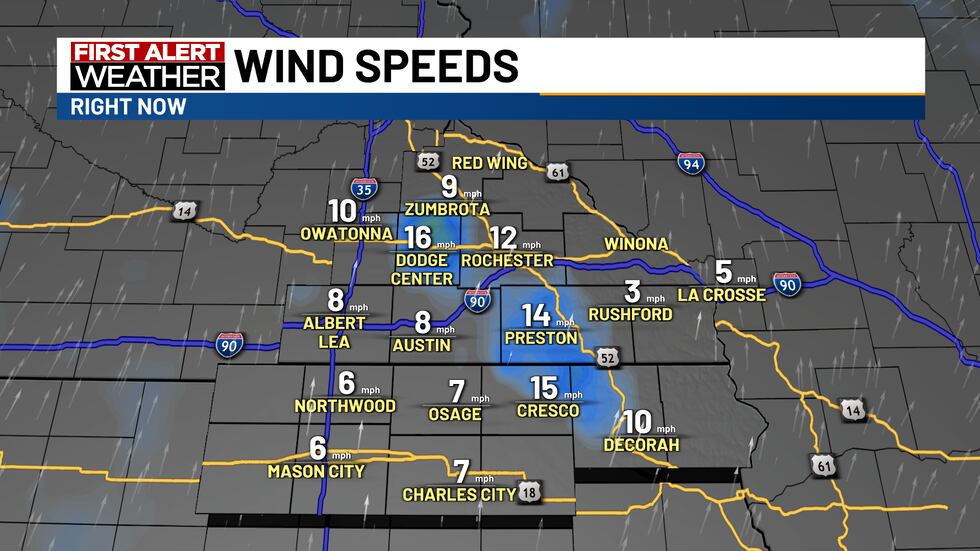 The rest of Labor Day Weekend is shaping up to be similar to today with hot temperatures and breezy conditions. Heat indices, or the feels-like temperatures, should be relatively close to air temperature outside through Labor Day meaning it will not be too humid outside. Mostly sunny skies will be present in the region with windspeeds around 17 mph too.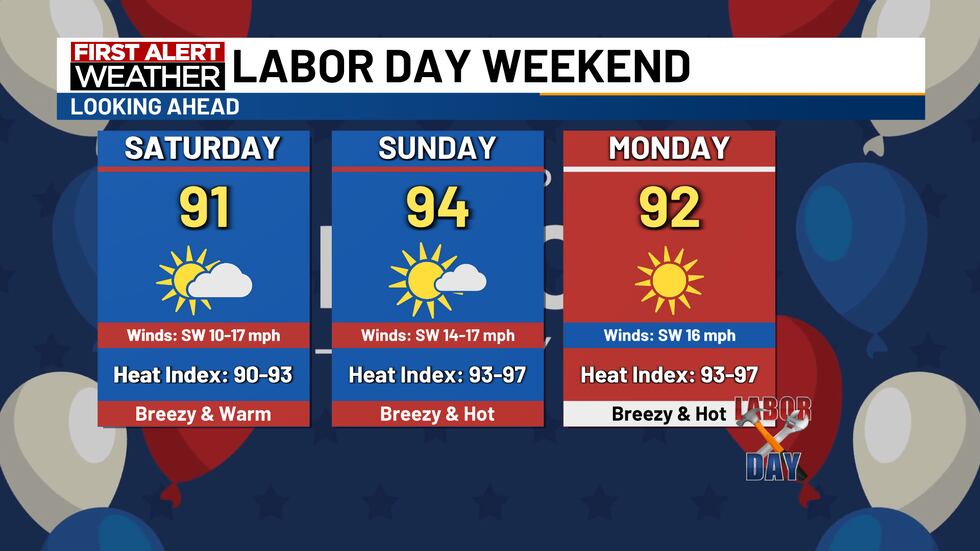 The heat will subside after Labor Day and slowly inch closer to the average high temperatures for the beginning of Meteorological Fall in Rochester. Average temperatures for this time of year are in the mid-70s.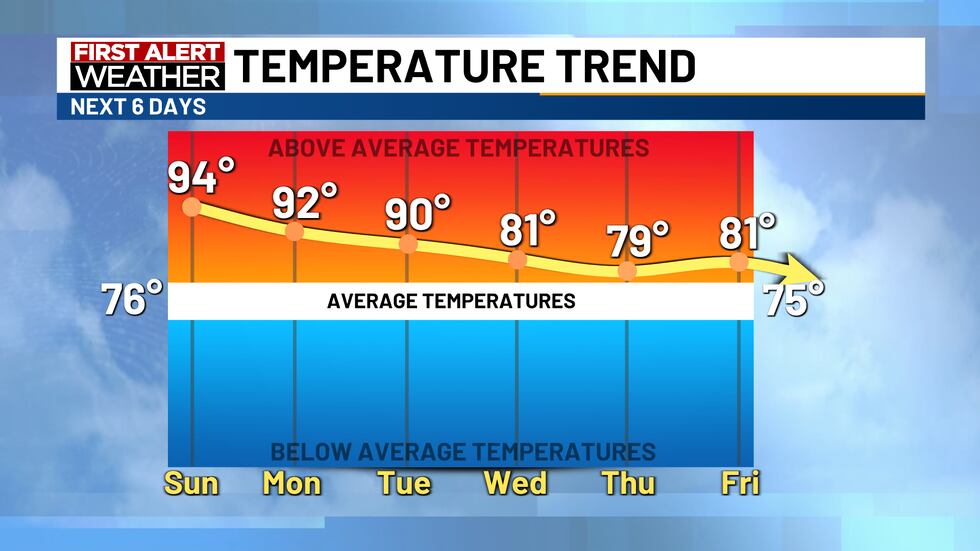 A break in the sunshine will come on Tuesday night, and into early Wednesday morning, as isolated showers come through the area with a chance of a thunderstorm. The rest of next week will be dry with cooler high temperatures in the upper 70s and lower 80s. Enjoy the sunshine and remember to stay hydrated in the heat this weekend.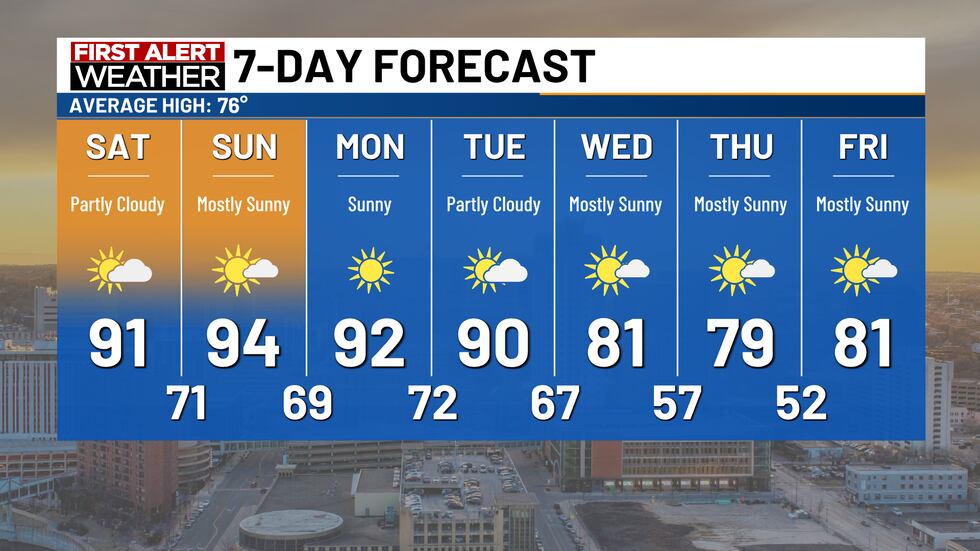 Copyright 2023 KTTC. All rights reserved.