Express Employment Professionals hosts 24-hour Job-a-thon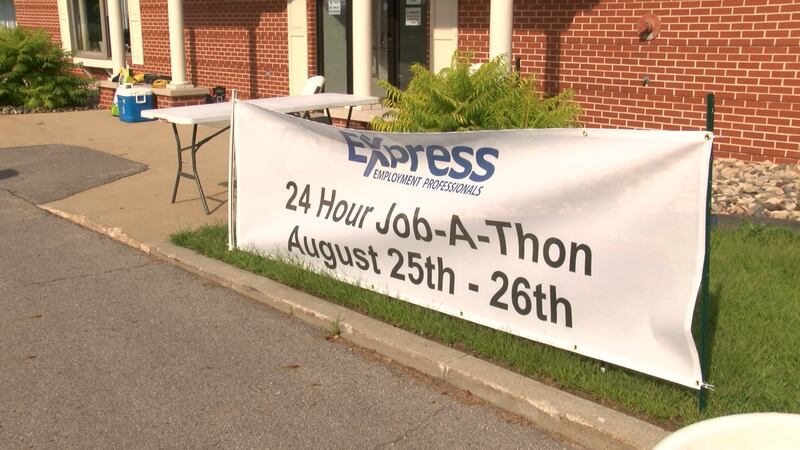 Published: Aug. 25, 2023 at 3:32 PM CDT
ROCHESTER, Minn. (KTTC) – Express Employment Professionals is hosting a 24-hour Job-a-thon since Friday at noon.
This is their 2nd annual hiring event and it is open to everyone all day all night until Saturday at noon.
The event has walk-in interviews, free food, games, and prizes for visitors.
Express Employment Professionals is one of the top staffing companies in the United States and Canada.
The company's managing partner says the job-a-thon is meant to be fun and helpful for people living in any schedule.
The event is located at 2518 North Broadway Avenue in Rochester.
Copyright 2023 KTTC. All rights reserved.