Iowa teen revamps outdoor nursing home space, Grandfather looks on
Published: Jul. 26, 2023 at 5:44 PM CDT
FOREST CITY, Iowa (KTTC) – A grandfather and his grandson are now able to enjoy a nice day in a repurposed space.
Ethan Dyslin is 17 years old. Ethan is working towards his Eagle Scout ranking and decided a good place to perform one of his required Boy Scouts projects was at the Good Samaritan Society in Forest City. He heard their courtyard was in need of a makeover, so he made it his goal to repurpose the space. This way his grandpa could be there to watch the progress.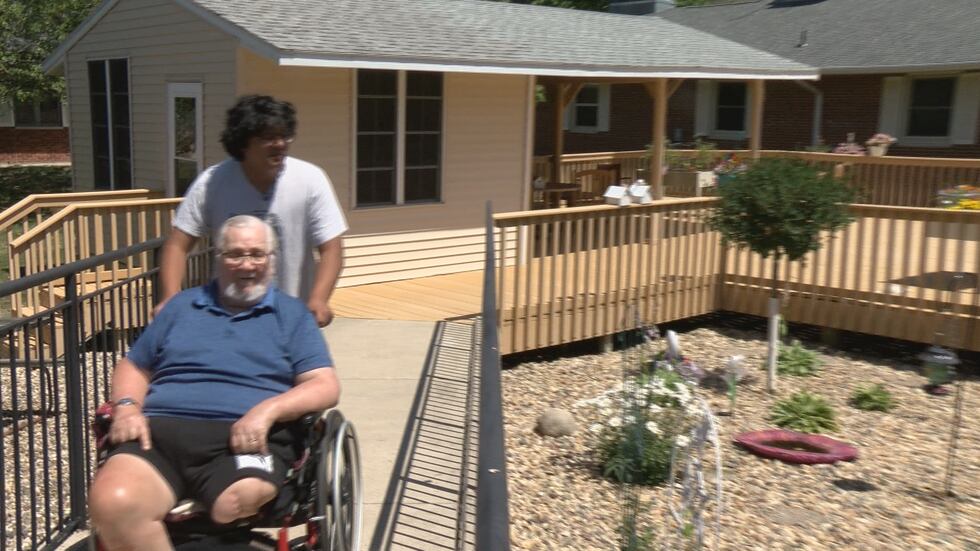 "Ethan is a local boy scout. He and his mom came to us after they heard we really wanted to beef up our courtyard," Licensed Nursing Home Administrator Holly Brink said.
So, Ethan got to work. His grandpa got to watch as he worked on the landscaping, adding rock, new plants with plans for vegetables and more.
"It needed it very bad," Larry Smith said. Larry is Ethan's grandfather and lives at the Forest City Location.
Brink had some ideas for the space, and Ethan was able to make them happen. The Good Samaritan Society purchased the items and Ethan was able to donate the time and labor for his project.
"She wanted plants that would attract butterflies, so we picked out specific plants to attract butterflies here," Ethan said.
Ethan said his favorite part of the project was all the residents coming to check on the progress.
If you would like to learn more about the Good Samaritan Society, click here.
Copyright 2023 KTTC. All rights reserved.