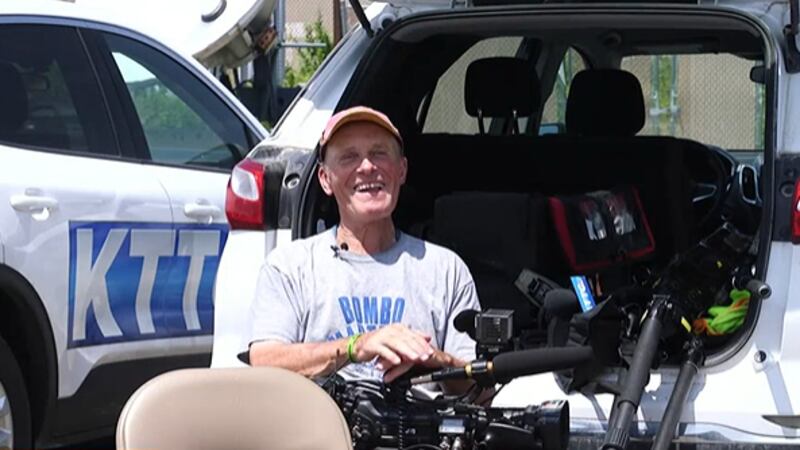 Published: Jul. 11, 2023 at 10:47 AM CDT
|
Updated: Jul. 13, 2023 at 4:56 PM CDT
ROCHESTER, Minn. (KTTC) – KTTC is celebrating 70 years in the TV business this year, or as Chief Photographer Chuck Sibley would call it, "the racket."
Chuck has been around for more than 50 of those years, and has been behind the camera for thousands of stories.
KTTC's Darian Leddy sat down with Chuck to try and narrow down seven of his most memorable stories.
"You're asking me to talk about seven favorites. That's hard to disseminate and hard to calculate those because I'll probably wake up about 4 o'clock tomorrow morning and think of 7 or 700 more."
In this KTTC 70th Anniversary Special, Chuck will go over those stories in five parts. Airing each day at 4 p.m. on Midwest Access during the week of July 10-14. You can watch those stories below:
PART 1 -
PART 2 -
PART 3 -
PART 4 -
PART 5 -
Copyright 2023 KTTC. All rights reserved.