Authorities identify three swimmers pulled from Mississippi River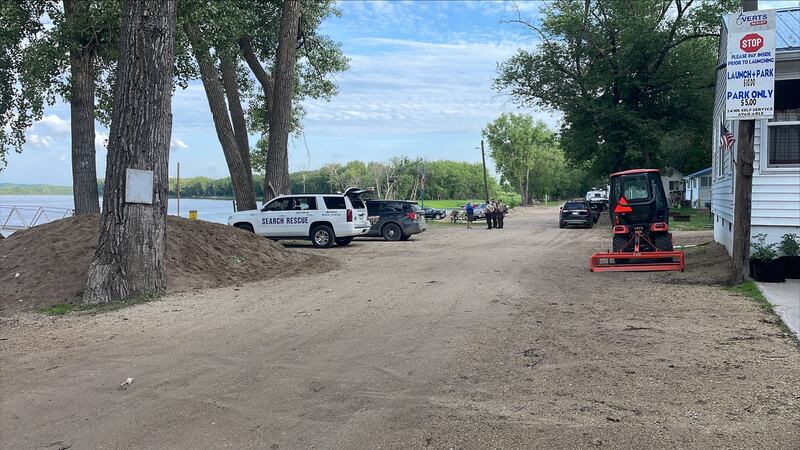 Published: Jul. 5, 2023 at 10:13 AM CDT
|
Updated: Jul. 6, 2023 at 2:39 PM CDT
GOODHUE COUNTY, Minn. (KTTC) – Three bodies were pulled out from the Mississippi River Wednesday morning in the search area for three missing swimmers.
According to the Goodhue County Sheriff's Office, two bodies were found at 6:53 a.m. and the third found at 7:05 a.m. All three bodies were located in the search area.
The families of the missing swimmers were made aware of the recovery.
The Southern Minnesota Regional Medical Examiner's Office responded to the scene.
The Southern Minnesota Regional Medical Examiner's Office identified the three swimmers Thursday as 41-year-old Ke Drer, 22-year-old Miguel Jaun-Jose, and 17-year-old Petrona Jaun-Jose.
The swimmers went missing Monday after going underwater in the Vermillion River near the mouth where the river flows into the Mississippi.
Maj. Mike Johnson with the Goodhue County Sheriff's Office says there was a family gathering on Diamond Island Monday evening when a man, a woman and a 17-year-old girl were swimming in the river. Another man was also fishing along the coastline.
The three swimmers were inexperienced and swimming without life vests at the time in an area that is three feet deep but with a "sharp drop-off to eight or nine feet" of depth.
When the three swimmers started struggling, the man who was fishing jumped in to help. He was able to help save the woman, who is his daughter, but was pulled under the water himself after re-entering the water to help the other two.
Authorities say the island is only accessible by boat but could not say if there was a boat nearby or if one of the families owned a boat.
Maj. Johnson said everyone involved live in the same house in Oakdale but there are multiple families that live at the house.
Authorities searched for three hours Monday night before inclement weather and darkness hit. Searches started back up Tuesday morning at 8 a.m. and continued into nightfall.
Authorities used dive operations, sonar and K9s on both the Vermillion and Mississippi Rivers.
Authorities gave an update Monday as search efforts were ongoing. You can watch that below:
Copyright 2023 KTTC. All rights reserved.