Pilot of power parachute hospitalized after crash in Chetek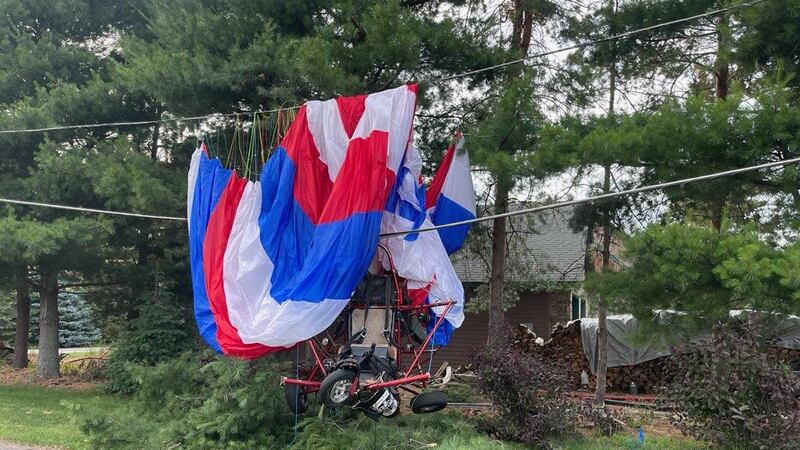 Published: Jul. 2, 2023 at 2:54 PM CDT
CHETEK, Wis. (WEAU) - One person is in the hospital after a power parachute crashed into a power line in Chetek Saturday evening.
According to the Chetek Police Department, Chetek Police responded to a call of a power parachute colliding with a power line at the intersection of Lakeview Drive and City Park Drive at 8:00 p.m.
Chetek ambulance and Chetek Fire were called to the scene. The passenger was checked by EMS and then released, but the pilot had to be flown to the hospital due to injuries.
The FAA is handling the investigation.
Copyright 2023 WEAU. All rights reserved.