Mullet Boy returns to defend his title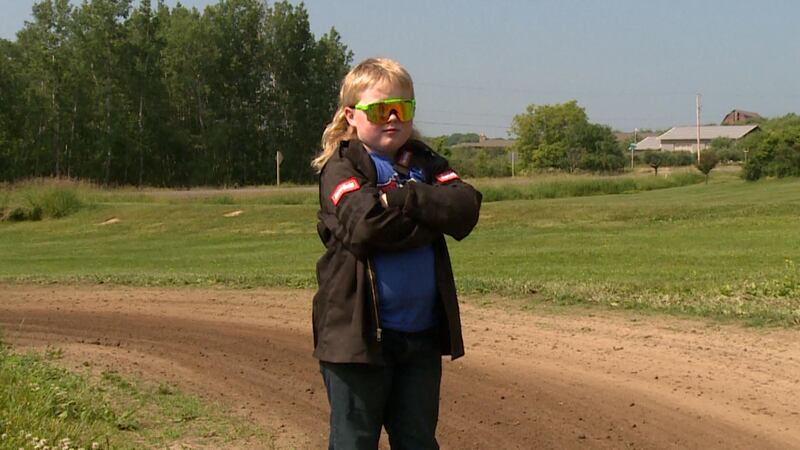 Published: Jun. 21, 2023 at 6:12 AM CDT
CHIPPEWA FALLS, Wis. (WEAU) -9-year-old Emmitt Bailey captivated the nation with his mullet last summer when he became the USA Mullet Championships Kid's Division Winner and now he's back to defend his title.
He's back, he's better, and his mullet is longer than ever. Emmitt Bailey took the spotlight last year when he decided to run for the USA Mullet Championships Kid's Division and took home the title of USA Mullet Championship Kid's Division Winner for 2022 along with prize money.
"I won $2,500 dollars and I won a mullet champs shirt, what I'm wearing right now," Emmitt Bailey said.
Before Emmitt won he had a dream to go racing. By now owning his own go-kart that dream has come true.
"He was excited," Emmitt's dad, Eric Bailey, said. "He didn't quite understand right away that that was his go-kart. He's officially getting a go-kart. I mean it was emotional as a father to see your child's dream come true."
Now that Mullet Boy is off to the races he has a new dream. He plans to defend his title of USA Mullet Championships Kid's Division Winner by running again, but this time his dream is to give back to the community that helped him win.
"With my winnings, I'm going to donate it to the Fast Factory to try to get another kid into racing," Emmitt Bailey said.
Fast Factory Foundation is a nonprofit based in Wisconsin that uses donations to help other kids get go-carts.
Meanwhile, Emmitt's dad said submissions for the USA Mullet Championships Kid's Division 2023 are due Saturday, July 1 and then voting for the kids candidates will begin in August. Although his dad said it will be difficult to drum up the same amount of support a second time, the fact is Emmitt is one of a kind.
"He's a genuine kid," Eric Bailey said. "He's fun. You know we just let him do what he wanted to do last year. You tell the media and everybody this is what I'm doing. He stuck to his story, he never changed it and he's just a lovable kid."
As for Emmitt's mullet, he does not plan to make any changes as he enters this year's competition. When asked why he did not want to change it up Mullet Boy said why change it when he won with it last year.
As Emmitt prepares to defend his title his family said they're grateful for the community support he continues to receive.
When voting opens for the 2023 USA Mullet Championships Kid's Division you can head here to cast votes.
Copyright 2023 WEAU. All rights reserved.