Woman killed in crash near Dennison
Published: Jun. 7, 2023 at 6:14 AM CDT
NEAR DENNISON, Minn. (KTTC) – A 48-year-old woman from Kenyon was killed in a crash involving a pick up truck and a farm tractor in Goodhue County.
It happened around 11:15 p.m. Tuesday on Highway 56 and 390th Street near Dennison.
According to the Minnesota State Patrol, the driver of a farm tractor was going north on Highway 56 and the pick up driver was going south when they collided.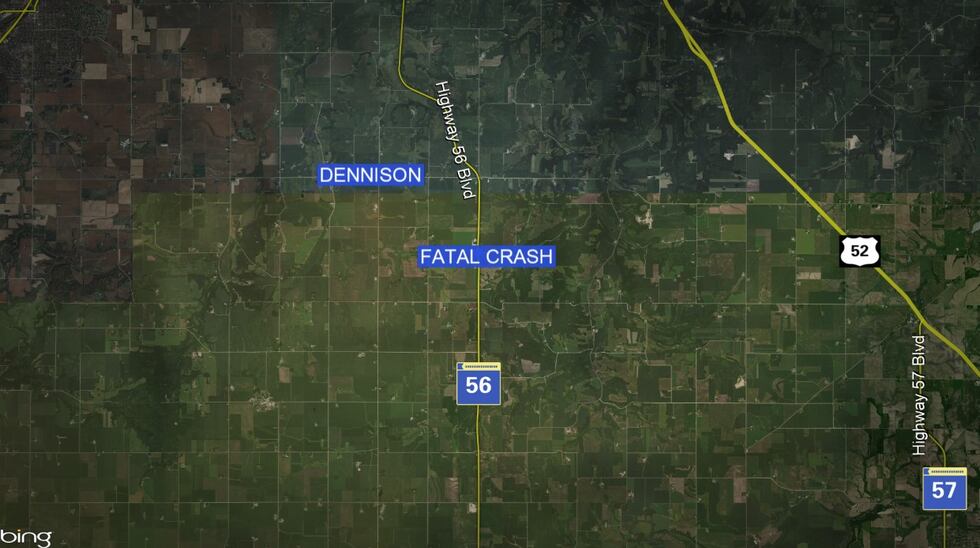 The State Patrol is expected to release more information later this morning.
This is a developing story, stay with KTTC for the latest.
Copyright 2023 KTTC. All rights reserved.