Xcel Energy plans to nearly triple the amount of solar on its system by 2028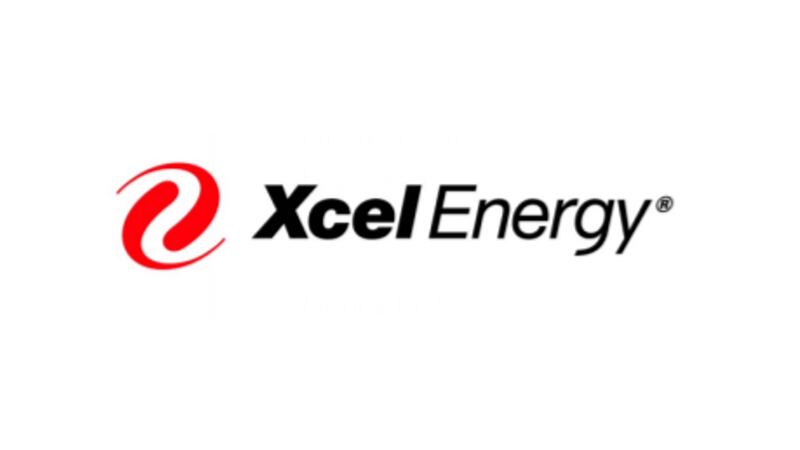 Published: May. 22, 2023 at 5:56 PM CDT
MANKATO, Minn. (KEYC) - Construction is springing to life on the Sherco Solar project near Becker, which will soon become the Upper Midwest's largest solar array serving customers across the region. Today, Xcel Energy held a groundbreaking ceremony at the site.
The 460-megawatt Sherco Solar project will provide enough clean energy to power 100,000 homes across the Upper Midwest once complete in 2025. Solar energy does not have any fuel costs and contributes to a diversified energy mix, which helps protect against rising fuel prices. The project will serve as a carbon-free replacement for most of the capacity of the first coal unit retiring at the nearby Sherco plant, ensuring reliability for customers across the region.
"Sherco Solar is an important milestone on Xcel Energy's path to nearly triple the amount of solar on our Upper Midwest system by 2028," said Bob Frenzel, chairman, president and CEO of Xcel Energy. "This is one of the biggest solar projects in the country, and it demonstrates how we're leading the clean energy transition reliably and affordably for our customers."
Sherco Solar will provide the lowest-cost solar on Xcel Energy's system in Minnesota, South Dakota, North Dakota, Wisconsin and Michigan. The project represents an investment of about $690 million in clean energy infrastructure. Sherco Solar will qualify for federal tax credits, making construction more affordable and reducing rate impacts to customers by upwards of 30%. The project will be built on two sites near the Sherco plant, allowing Xcel Energy to reuse the facility's existing grid connections and provide customers with power in the most efficient and cost-effective way.
"I visited Xcel Energy's Sherco plant right after we passed the Inflation Reduction Act because it's the perfect example of how this historic legislation is paving the way to a clean energy future. It's providing targeted funding to repurpose existing energy infrastructure, like Sherco's old coal plant, with clean energy," said Sen. Tina Smith. "Minnesota is on the way to 100% clean energy by 2040 and projects like this are exactly the type of bold action we need to address the climate emergency. Thanks to this legislation, companies like Xcel Energy have the tools to help lead the clean energy transition."
The project's first phase, located in Clear Lake Township, will be completed in 2024. The second phase in Becker Township will follow in 2025. Construction started at the first project site in late April, while construction is scheduled to begin at the second site this fall. The project received approval from the Minnesota Public Utilities Commission in September 2022.
Creates 300 construction jobs, local economic benefits
The project will create 300 well-paying union construction jobs, with an emphasis on hiring women and people of color through Xcel Energy's Power Up workforce and development program, which the PUC and Minnesota Department of Employment and Economic Development were key in shaping. The workforce program is designed to offer opportunities to people who are underrepresented in the utility industry and building trades. The project will also contribute an estimated $240 million in local economic benefits to the Becker community as the Sherco coal plant is retired in stages by 2030.
"We see the positive environmental impacts this facility will have along with a boost to the local economy through production tax credits and temporary and long-term job creation," said Bud Stimmler, chairman of the Clear Lake Township board. "We know the importance of creating clean, renewable energy for future generations while simultaneously benefitting the economy and community."
Xcel Energy is committed to a smooth transition for its employees at the Sherco plant, who have played a vital role in powering the region for decades. The company has transitioned other Minnesota coal plants without layoffs and expects to accomplish this again at the Sherco facility.
Additional solar project proposed
Meanwhile, Xcel Energy is proposing to build an additional 250 megawatts of solar near the Sherco site in the coming years. If approved, the combined projects' 710-megawatt capacity will generate enough electricity to power more than 150,000 homes each year on average and fully replace the capacity of the Sherco plant's first coal unit that is scheduled to retire later this year.
"Sherco Solar is a key piece of Xcel Energy's vision to reduce carbon emissions 85% by 2030 and to achieve Minnesota's new standard of 100% carbon-free energy by 2040," said Chris Clark, president, Xcel Energy-Minnesota, North Dakota, South Dakota. "Renewable energy projects like this one allow us to take advantage of federal tax credits, saving our customers money while leading the clean energy transition."
The Sherco site plays an important role in Xcel Energy's vision for the clean energy transition without compromising on affordability or reliability. The company's proposed Minnesota Energy Connection transmission line will link at least 2,000 megawatts of new renewable energy to the grid at Sherco. The company is also seeking state approval on a long-duration battery storage pilot project at the facility.
Learn more about the Sherco Solar Project.
Copyright 2023 KEYC. All rights reserved.