Third of graduating class studying STEM-related majors in college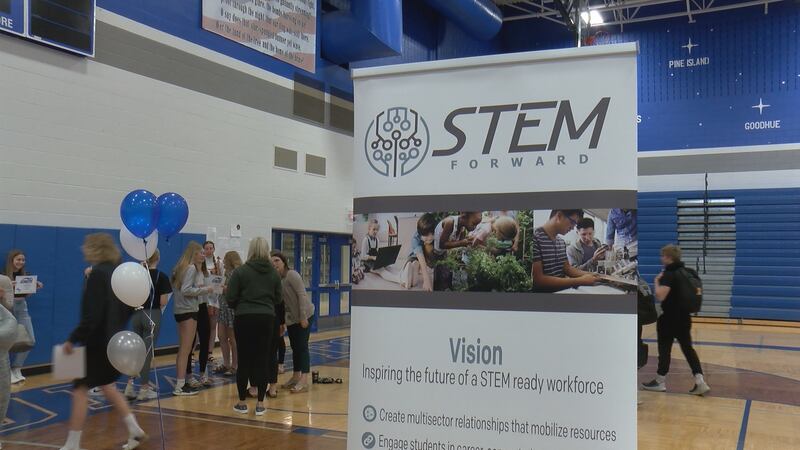 Published: May. 18, 2023 at 5:48 PM CDT
KASSON, Minn. (KTTC) – Over the next 10 years, the Bureau of Labor Statistics expects there to be more than 800,000 new openings for STEM jobs, according to recent estimates.
One local nonprofit is encouraging students to pursue careers in STEM. Thursday, several dozen students at Kasson-Mantorville were recognized for their commitments.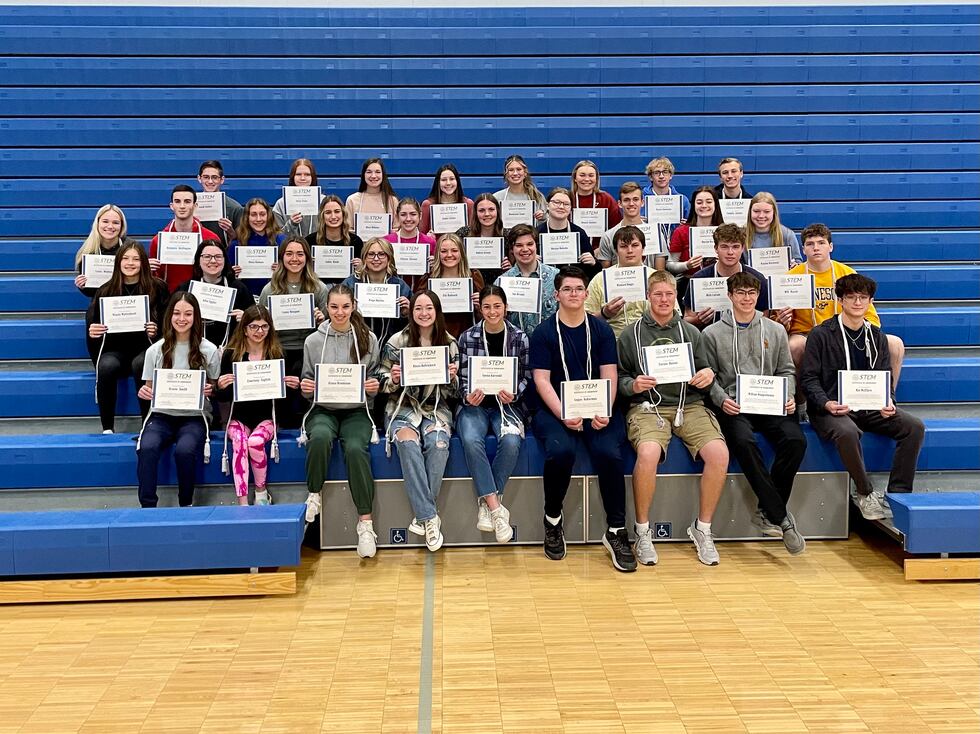 Many students found their passion for STEM through their schooling.
"Throughout high school, I've taken a lot of hard math classes and some science with a high rigor. I enjoyed the achievement or when I'm done with a hard problem or something like that, I'm like, "Oh, that was really fun," STEM Forward award recipient Ella Babcock said.
Taking higher level courses to gain college level knowledge and earn some early higher education credit.
"Mr. Fernholz is one of the best teachers in this high school. I really enjoy his dedication to students and the rigor that he puts out. There's a lot of information that we cover in a short period of time," STEM Forward award recipient Ethan Peterselie said.
Ella's planning to major in exercise science, a passion she discovered through her courses and playing sports.
"As an athlete, I've gone through that. I love seeing how other people were able to make me feel better with my athletic abilities. Being able to do that for other people is very important for me," she said.
Ethan's always been interested in math, so he's planning to study accounting.
"Going through that classroom and learning about how much money is important for the lives of everybody. It just super inspirational," he said.
Both Ella and Ethan want to thank their teachers who have helped set them up for success.
"All these teachers have made these hard classes seem really easy. Partially, it is on the students like working together, but our teachers set us up really well," Babcock said.
With so many STEM jobs on the rise, going into the field for a no-brainer for these students.
"It's so important right now especially more than ever with the amount of engineering and technology majors coming up and the amount of math and sciences needed to be able to create the future now," Peterselie said.
The students were recognized by the Southeast Minnesota Service Cooperative. It's an organization that provides services and programs to its members including local school districts.
Copyright 2023 KTTC. All rights reserved.