Community honors fallen deputy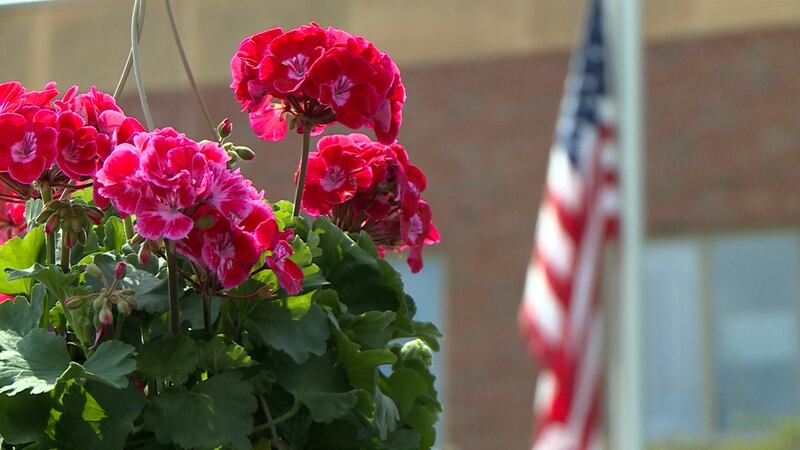 Published: May. 8, 2023 at 9:00 PM CDT
ST. CROIX COUNTY, Wis. (WEAU) - Outside of the St. Croix County Courthouse a memorial for deputy Kaitie Leising continues to grow.
The deputy car is covered in flowers, balloons, blue ribbons and more where community members like Tami Klatt, who grew up in Glenwood City, are struggling to grapple with what happened.
"This has been very difficult, especially just given what happened in the small community, losing an officer at such a young age," Tami Klatt of River Falls said. "It doesn't matter the age but she's so young and has so many years ahead of her and it just hits that much harder. It's heartbreaking and this needs to stop."
That sentiment was shared by Jodi Nelson of Elmwood.
"It's gut-wrenching. It's heartbreaking and I want to show support to the family. I want to show support to the St. Croix County Sheriff's Department but also to all law enforcement to know that we're all in this together," Nelson said.
Nelson said she is a former Madison police officer and displays like this make a difference for those mourning the loss.
"When you're grieving, you feel very alone and you may be surrounded by people and flowers and whatever but you feel very alone," Nelson said. "But, when you can come out and see it in other places and kind of get out of that, I guess bubble, that seclusion that you're in, it's so important."
Nelson said she hopes things change in the future.
"We want things to be better and I don't know how we're going to get there but little by little, when the community comes together and organizations come together, I think that's one step in the right direction," Nelson said.
A donation fund has been set up through Westconsin Credit Union in honor of Deputy Liesing. Donations can be dropped off at any branch of the credit union and can also be sent to the St. Croix County Sheriff's Office.
A press briefing will be held in front of the St. Croix County Sheriff's Office in Hudson on Tuesday at 1:00 p.m. Information on funeral arrangements will be released at this time. We will be broadcasting the press briefing on our channel and our website.
Copyright 2023 WEAU. All rights reserved.